President of India dials Governor about the rain and flood situation in TS
14-10-2020 Wed 20:17
Hyderabad, Oct 14: President of India Shri Ram Nath Kovind dialled Governor Dr. Tamilisai Soundararajan on Wednesday evening to find out about the heavy rain and flood situation and about the ongoing rescue and relief measures in the State. He expressed concern about the loss of life and damages.

The Governor informed the President that rescue and relief measures were in full swing in all the rain-affected areas in the State.

The government machinery is in full preparedness to meet any situation, she added.

Dr. Tamilisai Soundararajan informed the President of India that she convened a meeting with all the district units of the Indian Red Cross Society (IRCS), Telangana State, and asked them to take active part in the rescue, relief and rehabilitation measures to supplement the Government's efforts.

The Governor listed out the efforts like food distribution, relief shelter creation, ambulance services, medicines and other essential supplies by the Indian Red Cross Society units and other NGOs in supplementing the efforts of the government machinery.

She also informed the President of India about her appeal to the people to donate generously to the needy and the facilitation of relief material supplies by the Raj Bhavan through the IRCS.

The President advised the Governor and the government machinery to be on high alert and maintain vigil to help the affected and respond to the needy on a priority basis till the heavy rain situation subsided in the State.

Raj Bhavan to facilitate donations for Indian Red Cross Society (IRCS) to help the rain-affected:

Governor Dr. Tamilisai Soundararajan on Wednesday gave a call to the philanthropists and others to donate generously to help the affected people in the recent incessant rains in the State.

Moved by the plight of the people and as a measure to supplement the services of the government, the Raj Bhavan will open a special facility at the Raj Bhavan Dispensary to accept the donations in cash and other relief material to be supplied to the affected people.

Those who are willing to donate cash are advised to donate through the cheques and DDs drawn in favour of "General Secretary, Indian Red Cross Society, Telangana State Branch, payable at Hyderabad."

They can handover the same at the Raj Bhavan Dispensary at Raj Bhavan at Somajiguda, here, round-the-clock.
All the donations will be duly acknowledged with a receipt. And the amount will be utilised for the relief measures for the rain and flood-affected people in the State through the Indian Red Cross Society.

Those interested in donating relief material like clothes, blankets, essential commodities are advised to give only the new ones. Used material will not be accepted.

Further information can be had by contacting on 040-23310521 Ext 250.
---
More Press Releases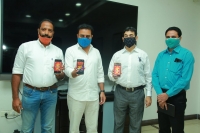 టీ-శాట్ నెట్ వర్క్ ఛానళ్ల యాప్ @వన్ మిలియన్.. మంత్రి కేటీఆర్ అభినందన
46 minutes ago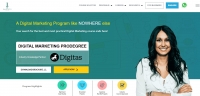 Imarticus Learning launches new Prodegree course in Digital Marketing
1 hour ago

Acer launches FIVE new laptops with 11th Gen Intel Core Processor in India
1 hour ago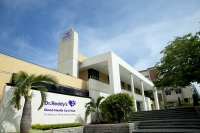 Dr. Reddy's Laboratories announces appointment of new Chief Financial Officer
2 hours ago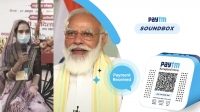 Agra's Preeti explains to PM Modi on how Paytm Soundbox give Instant Voice Payment Confirmation & other benefits
2 hours ago

SBI General Insurance Clocks 17% GWP growth in H1
2 hours ago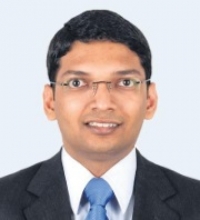 InsuranceDekho launches online mobile app 'ID Edge', will help partners grow their business
5 hours ago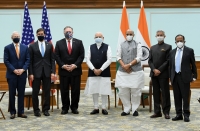 India Post, USPS signs agreement for Electronic Exchange of Customs Data related to postal shipments exchanged between the two countries
19 hours ago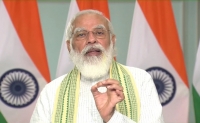 Prime Minister inaugurates National Conference on Vigilance and Anti Corruption
19 hours ago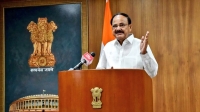 Music and dance make our lives more fulfilling, they help us dispel gloom and despair: Vice President
20 hours ago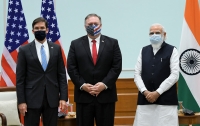 Call on Prime Minister by the Secretaries of State and Defence of USA
20 hours ago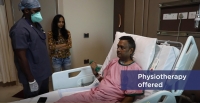 MGM Healthcare Helps Corona Warrior Fight Back
23 hours ago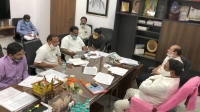 పిఎంజిఎస్ వై -ఫేజ్3, బ్యాచ్ -1 ప‌నుల‌ను వెంట‌నే గ్రౌండ్ చేయాలి: మంత్రి ఎర్ర‌బెల్లి
1 day ago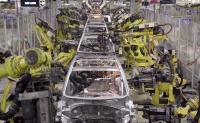 Hyundai Show cases Manufacturing Excellence Through Origins Story of the all-new i20
1 day ago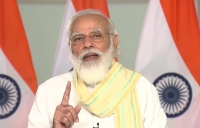 PM interacts with beneficiaries of PM SVANIDHI Yojana from UP
1 day ago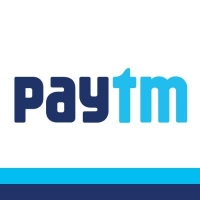 Paytm Money launches ETFs to help new investors diversify and improve returns on their portfolio
1 day ago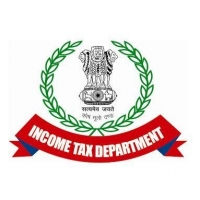 Income Tax Department conducts searches in Delhi- NCR, Haryana, Punjab, Uttarakhand and Goa
1 day ago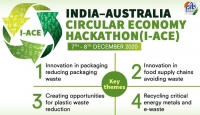 AIM Launches India–Australia Circular Economy Hackathon(I-ACE), with Australia's Commonwealth Scientific and Industrial Research Organisation (CSIRO)
1 day ago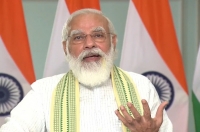 PM delivers inaugural address at 4th India Energy Forum
1 day ago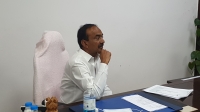 వ్యవసాయ శాఖ, మార్కెటింగ్ అధికారులతో మంత్రి ఈటల రాజేందర్ సమీక్ష
1 day ago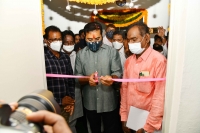 Minister KTR inaugurates 1152 double Bedroom houses in Hyderabad City
1 day ago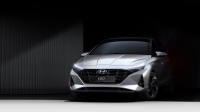 Hyundai Motor India unveils first design renders of the all-new i20
1 day ago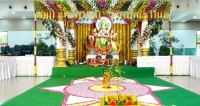 మంగళగిరి జనసేన పార్టీ కార్యాలయంలో శ్రీ సుదర్శన మహాయాగం
2 days ago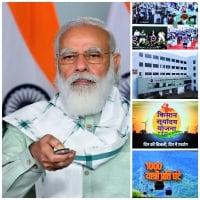 PM inaugurates three key projects in Gujarat
3 days ago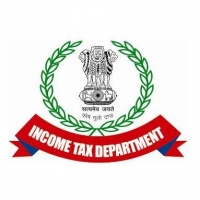 Extension of due date of furnishing of Income Tax Returns and Audit Reports
3 days ago