Heart transplant amid Covid-19: 34 year old man gets new lease of life
12-10-2020 Mon 14:10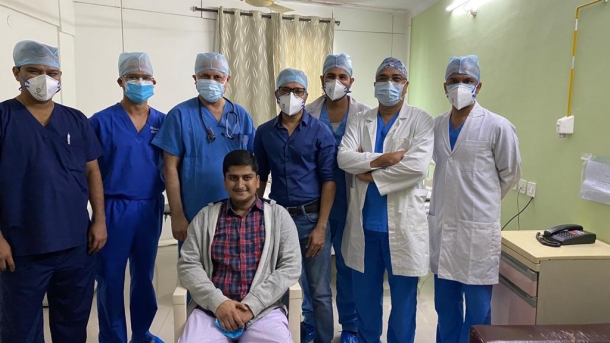 The patient had previously undergone an AICD device placement to prevent his heart from suddenly stopping
Hyderabad: A team of special cardiac surgeons led by Dr A Nagesh from CARE Hospitals Banjara Hills performed a rare heart transplant on 34 year old patient who had previously undergone an Automatic Implantable Cardioverter Defibrillator (AICD) device placement, a device that monitors the heart and prevent it from suddenly stopping. The Mr. Syed Sirajuddin, who lives in Dubai, had been suffering from severe heart failure since the past five – six years; resulting in severe limitation of his activity in 2016.
The patient, a resident of Hyderabad , working and living in Dubai since last 15 years consulted Dr Nagesh after he was he developed a constant fever six months back which affected his heart and resulted in a decreased ejection fraction of 15-20%. Ejection fraction making him bedridden. Ejection fraction (EF) is a measurement of how much blood the left ventricle pumps out with each contraction. The CARE cardiac team under the guidance of Dr Nagesh acted quickly and luckily for the patient, within a few days of his arrival, an organ donation happened saving his life. As soon as the patient landed in Hyderabad, he was immediately isolated and checked for Covid-19.
Speaking on the surgery, Dr A Nagesh, Heart Transplant Surgeon, CARE Hospitals said, "This case for us was a race against time. Heart Transplant is a complex surgery and what made the even more challenging was due to the time constraint we faced and the travel restrictions owing to the current global pandemic. The patient had a decreased EF and heart functionality of 15-20% since months and thus we had to step up the processes and get everything arranged including a donor very quickly.
"All protocols under the Hospital's Mission Suraksha initiative were also in place," he added.
Post the surgery the patient is recovering well and has been discharged from the hospital with a fully functional heart.
---
More Press Releases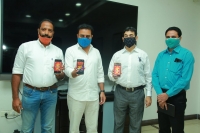 టీ-శాట్ నెట్ వర్క్ ఛానళ్ల యాప్ @వన్ మిలియన్.. మంత్రి కేటీఆర్ అభినందన
17 minutes ago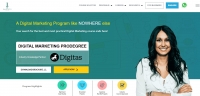 Imarticus Learning launches new Prodegree course in Digital Marketing
1 hour ago

Acer launches FIVE new laptops with 11th Gen Intel Core Processor in India
1 hour ago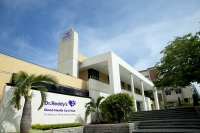 Dr. Reddy's Laboratories announces appointment of new Chief Financial Officer
1 hour ago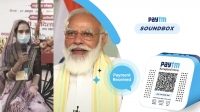 Agra's Preeti explains to PM Modi on how Paytm Soundbox give Instant Voice Payment Confirmation & other benefits
2 hours ago

SBI General Insurance Clocks 17% GWP growth in H1
2 hours ago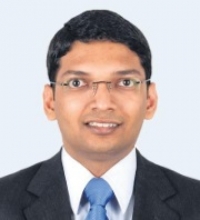 InsuranceDekho launches online mobile app 'ID Edge', will help partners grow their business
4 hours ago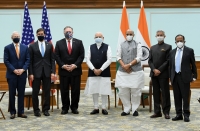 India Post, USPS signs agreement for Electronic Exchange of Customs Data related to postal shipments exchanged between the two countries
19 hours ago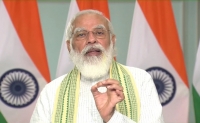 Prime Minister inaugurates National Conference on Vigilance and Anti Corruption
19 hours ago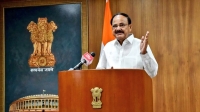 Music and dance make our lives more fulfilling, they help us dispel gloom and despair: Vice President
19 hours ago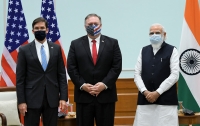 Call on Prime Minister by the Secretaries of State and Defence of USA
19 hours ago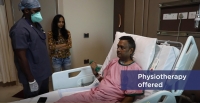 MGM Healthcare Helps Corona Warrior Fight Back
23 hours ago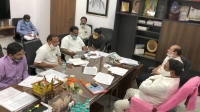 పిఎంజిఎస్ వై -ఫేజ్3, బ్యాచ్ -1 ప‌నుల‌ను వెంట‌నే గ్రౌండ్ చేయాలి: మంత్రి ఎర్ర‌బెల్లి
23 hours ago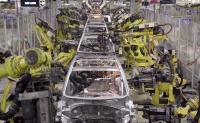 Hyundai Show cases Manufacturing Excellence Through Origins Story of the all-new i20
1 day ago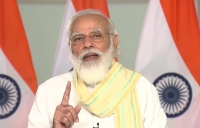 PM interacts with beneficiaries of PM SVANIDHI Yojana from UP
1 day ago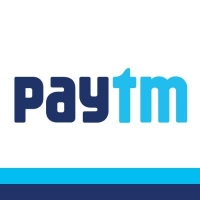 Paytm Money launches ETFs to help new investors diversify and improve returns on their portfolio
1 day ago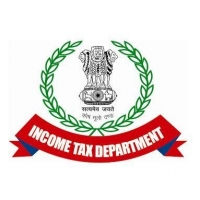 Income Tax Department conducts searches in Delhi- NCR, Haryana, Punjab, Uttarakhand and Goa
1 day ago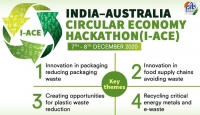 AIM Launches India–Australia Circular Economy Hackathon(I-ACE), with Australia's Commonwealth Scientific and Industrial Research Organisation (CSIRO)
1 day ago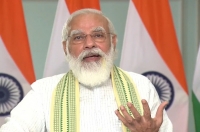 PM delivers inaugural address at 4th India Energy Forum
1 day ago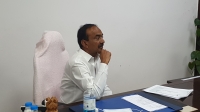 వ్యవసాయ శాఖ, మార్కెటింగ్ అధికారులతో మంత్రి ఈటల రాజేందర్ సమీక్ష
1 day ago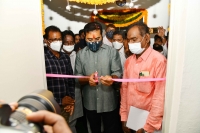 Minister KTR inaugurates 1152 double Bedroom houses in Hyderabad City
1 day ago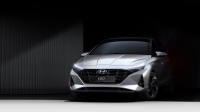 Hyundai Motor India unveils first design renders of the all-new i20
1 day ago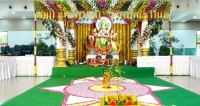 మంగళగిరి జనసేన పార్టీ కార్యాలయంలో శ్రీ సుదర్శన మహాయాగం
2 days ago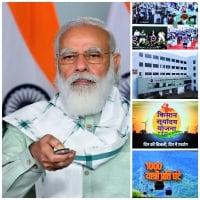 PM inaugurates three key projects in Gujarat
3 days ago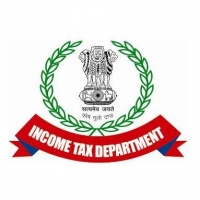 Extension of due date of furnishing of Income Tax Returns and Audit Reports
3 days ago