Money apps in phones
12-01-2017 Thu 11:57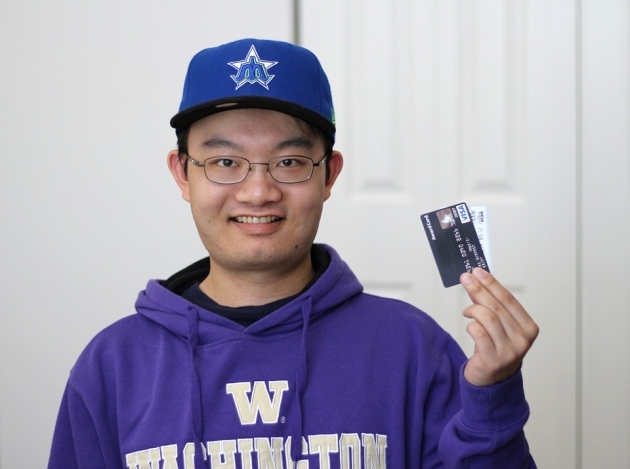 No sooner the salary is credited in the bank, it is natural to rush to Automatic Teller Machines (ATM) to withdraw cash. Many Indians visit the ATM once every month or frequently whenever they need cash, to withdraw money. As for villagers, they have no access to ATMs, so they have no need for cards as well. It is not possible for every shop, service centre or hospital to do digital transactions only. At such a time, the Central Government has banned big notes and called for usage of digital transactions. Even though is difficult for everyone to practice this, it is not impossible. In the present circumstances where there is shortage of cash, let us examine the efforts to utilise the various methods of transactions that are available

United Interface App (UPI)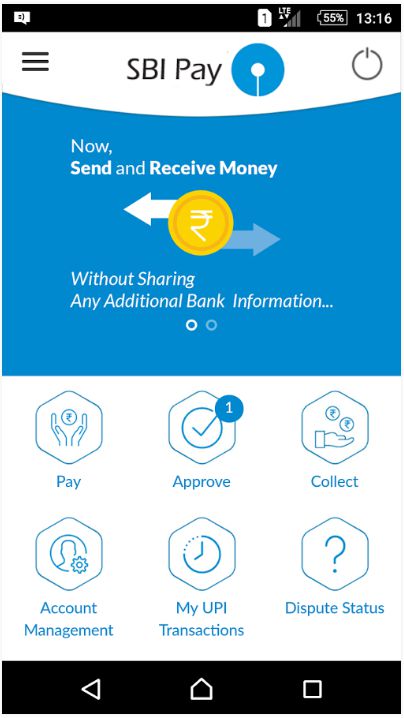 This is an app which will take money from the bank and deposit it in another's account, automatically. For this you should have a smart phone. It is the biggest innovation that has transformed the way you transact, according to experts. It has been launched by National Payments Corporation in April 2016. It is a convenient way to transact online or offline, without the need for cards, net banking or Indian Financial System Code (IFSC). At least 30 banks are offering UPI services. Account holders need to download this from Google Play.

The account holder has to necessarily register his mobile number with the bank. In this case, he should further create a Virtual Identity after downloading the app. It is different from normal wallets. In a wallet, you must load the money and then conduct transactions. But this one transacts after aligning directly with the bank account. For example, after making purchases say, for Rs. 500, you will have to give the shopkeeper, your virtual ID number. As soon as the shopkeeper enters this in his system, the UPI app in your phone shines with a beep alert. You can see this at the 'YES' option. As soon as you enter the PIN, the money is transferred from your account to that of the shopkeeper's. It is easy to send money to any individual, who has created a UPI virtual ID. You will have to enter your virtual ID as well as the amount to be paid in the 'PAY' option, on your phone. There is no need for entering the bank account and IFSC code.

Mobile Wallets
Pay Tm, Free charge, Pay You Money, Mobikwik, Airtel Money are all mobile wallets. You will have to load money in them. This can be done through net banking, debit or credit cards. Also, by depositing money in the bank accounts of the various companies, your wallet can be filled. The wallet services can be availed through the websites or apps of these companies.

Registration in these is also free. There are no charges for the transactions. Payments for mobile balance recharge, mobile bills, gas, insurance premium, DTH recharge, etc., can be done through these wallets. Some companies also offer cash-back offer for these transactions. Cinema, railway and bus tickets can also be booked. The charges of cab services like Ola and Uber can be paid through these wallets. Mobile wallets can be used to pay for goods or services obtained in prominent malls.

Three kinds of wallets
At present, Indian mobile wallet users spend 60 per cent for recharge 52 per cent for travel, 58 per cent for payment of bills and another 58 per cent for online shopping experience. There are three types of wallets working as per Reserve Bank of India (RBI) norms. Closed wallets, semi closed wallets and open wallets. Closed mobile wallets might be used only for the purchase of goods or services provided by the company that has created the wallet. Once money has been loaded in the wallet, it cannot be recalled.
For example: Abhi Bus, Amazon and Red Bus. These wallets offer cash back, so as to retain the customers. For example, if you purchase a ticket in Red Bus, it offers cash back. It will be credited to your Red Bus account. This balance will be useful when you buy a ticket in Red Bus, the next time.
You cannot recall your money even in semi-closed wallets. These can be used for various kinds of online transactions as well as payments to shopkeepers. Also, money can be transferred to the wallets of others. Pay tm, Mobiqwik, PayU Money are such wallets in India.

In open wallets, one can use as well as recall the money. Vodafone Empress wallet is one such. This company has the facility to accept and return money to the representatives of various companies. There is no need for a bank account to fill money in Airtel Money wallet. You can visit one of its retail outlets and fill the money. This wallet allows a maximum transaction of Rs. 50,000.

Benefits of wallets
There is actually no need to fill money beforehand in semi closed or open wallets. The money can be drawn through net banking, credit or debit card, at the time of transaction, to make the payment. Using wallet is much safer. Because, there is a possibility of cyber theft, what with using the login ID, passwords or cards each time you want to make a payment. The info may be exposed leading to the wallet becoming empty. At the same time, you will have just Rs. 500 to Rs. 1,000 in your wallet and not much will be lost, even if there is a theft.

State Bank Buddy
This is a mobile wallet app. It can be filled with money via net banking or debit card from your bank account. The money in the wallet facilitates payments for recharge, hotels, or shopping. Another facility is you can transfer money to another Buddy user accept money. Similarly, money can be transferred to other persons having a bank account, by entering the bank account number, IFSC number, and the amount to be transferred. The app is available in 13 languages. It will ask for language option when you install.

ICICI Pocket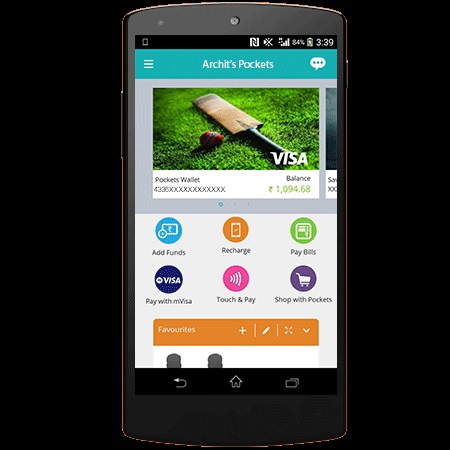 It is a mobile app that is being offered by a private bank. Money can be loaded in this wallet from any bank. It is possible to transfer money, recharge, and book tickets and send gifts through this Pocket.

HDFC Chillar (Chill R)
This is an instant money transfer app. It has been introduced by HDFC bank for making money transfer and payments easy. Money can be transferred through this app, to anyone who is in the contacts list on your phone. There is no need for bank account number. There is no need to add beneficiary. Only HDFC bank account holders can use this app. Another app called PayZapp has also been introduced by HDFC bank. It facilitates sending of money, to anyone on the contact list, shopping or for payments.

Lime
This is an app introduced by Axis Bank for payments, shopping etc. Any bank account holder can use this app. Money has to be added through you credit, debit cards or net banking. Actually many banks have brought special money wallets for their customers. For example, if a person has accounts in several banks, it is a headache to have so many wallets. Instead, he can simply download any one UPI-enabled app, developed by the banks in which he has an account. With this, he can transact with any of his accounts in the various banks.

Plastic Currency
Debit cards, credit cards and prepaid cards are called plastic currency. Debit card is linked to the bank account. It can be used as according to the amount deposited in that account for payments. While a majority of account holders in India have debit cards, even half of those in the villages have no such facility. If you have a bank account, the first thing that you must do is take a debit card. Banks are charging Rs. 100 to Rs. 200 annually, for the maintenance of these cards.

Unstructured Supplementary Service Data (USSD)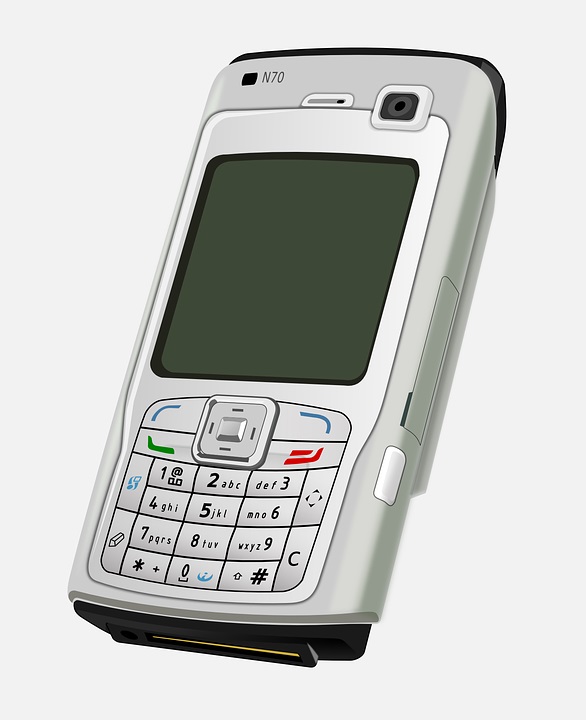 Only those who have smart phones can have mobile wallets. What about those of you who have ordinary phones? Such users can make payments through USSD. You will have to choose one of the options that come up after typing *99# and then give your bank code. For example: SBI or IFSC code of the bank. You will be shown a list of services, from which you can choose as per your need. You need to type just first three letters of your bank, to go to the next step. Similarly, it is with IFSC number.

Net Banking
Net banking services can be used for paying insurance premiums, telephone or credit card bills, municipal taxes, or power bills, by accessing their sites. Or you can access net banking services through middlemen apps like Paytm.

Payment Bank
Airtel payment bank has started in Rajasthan. It is soon to spread its services to all over the country. Account can be opened with just the customer's Aadhar number. The Airtel mobile number is itself the account number. With this money can be transferred to any bank account anywhere in the country. Deposits can be made in Airtel shops. Money can be withdrawn. The account can be used for payments also. Pay tm and postal payment banks will also come up soon.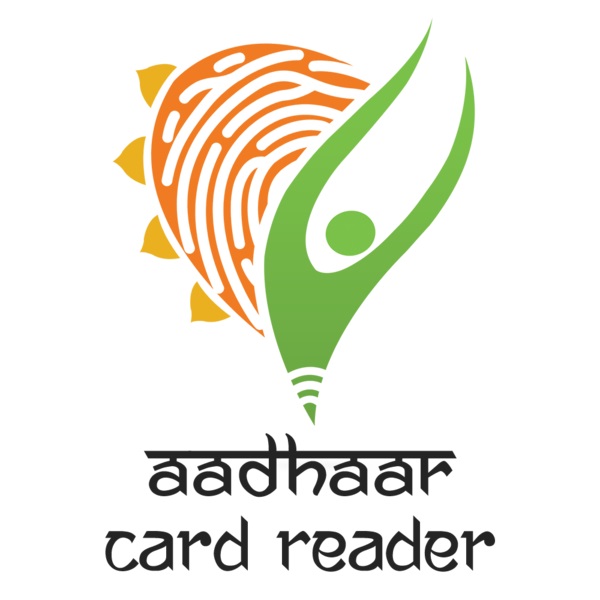 Payments through Aadhar card
Payments can be made safely through smart phone, via biometric imprint, based on Aadhar card number. This method is going to be launched very soon. No need for login ID. You can just use your finger print. It is extremely safe. But for this you need to have a smart phone that has a finger print scanner. Such phones cost at about Rs. 10,000 and more. Proposals have been sent to the Centre, to amend regulations governing manufacture of biometric and iris scanning technology in phones and make them available at cheap rates. At 23 crores of Indians have no bank accounts. However, banking services will reach everyone, with the advent of payment and small finance banks. With this, there will be a great increase in digital payments, through aadhar-based biometric and ewallets.

Real Picture
The number of swiping machines in the country is very less. For every 10 lakh population, there are only 690 swiping machines (device that is used in shops for payments through cards). In other contemporary countries like ours, like China, the number is 4,000. In Brazil there are as many as 33,000. In India, 70 per cent of the 690 swiping machines are in 15 cities. With this, the Central Government has lifted the excise duty on sale of swiping machines. As per the data of Visa and Master Card, at 14 lakh people in the country have card swiping machines. While card-based expenditure and payments in India is just 5 per cent, in developed countries it is 50-60 per cent. The number of ATMs for 130 crore population is 22 lakhs.

The price of swiping machines being Rs. 4,000 to Rs. 8,000 each and people preferring cash-based transactions, are hurdles to digital transactions. However, the Centre, that has banned big notes, has made it clear that it is not going to print the same number of notes. Union Finance Minister Arun Jaitley suggested that people should take up digital transactions as there will shortage of cash. These actions are meant to increase digital transactions. Many are escaping paying taxes, even though their income is taxable. Such people will not like digital transactions. Similarly, around 25 crore smart phones are in use in India. As these are expensive, the number of people using ordinary phones is notable. In this context, the government will have to bring down the prices of smart phones to the minimum possible, in order to increase the number of digital transactions.
---
More Articles

Joint life insurance policy for couple...how beneficial?
2 years ago

Are you using the right charger for your phone? Check out
2 years ago

Shoot amazing videos with mobile phone
2 years ago

How to delete, block emails in Gmail?
2 years ago

Are your eyes healthy? Identify eye problems this way
2 years ago

Government services at your fingertips with these apps
2 years ago

Ways to increase height: Any options?
2 years ago

Life after death…what organs can be donated…give life to how many?
2 years ago

Phones costlier than Apple iPhone
2 years ago

Hyderabad Metro Rail halts..facilities in stations
2 years ago

Green peas curry...tasty for chapattis, paratas
2 years ago

Age for insurance cover. Need it for 100 years?
2 years ago

Shares that will go up in 2018; recommended by brokers
2 years ago

These are New Year resolutions of celebrities...what about us?
2 years ago

LIC policy that protects you from cancer... less premium, more protection
2 years ago

What do kids like... what they don't?
2 years ago

Lens resolution and not pixels make the difference in camera...unknown facts
2 years ago

What is the truth about North Korea?
2 years ago

Open zero balance account in any bank
2 years ago

Separate test for each health problem... what is known in which test?
2 years ago

Do this to increase life of phone battery, backup
2 years ago

New scooters that will arrive at your doorstep soon
2 years ago

Health insurance from banks... less premium...how worthy?
2 years ago

Has your smart phone slowed down? Here are tips to speed it up
2 years ago

Dental plaque formation, causes and care
2 years ago

Cholesterol is good...But when is it bad?
2 years ago

Make tasty panipuri at home
2 years ago

P2P platforms help easy lending, borrowing
2 years ago

Why Apple iPhone is expensive? Want it for less price?
2 years ago

Tips to cool down your heated smart phone
2 years ago

Which is better...own or rented house?
2 years ago

App that listens and types in Telugu
2 years ago

Jaundice could be dangerous if neglected
2 years ago

Sponge cake in a jiffy...no oven...with and without eggs
2 years ago

What happens when you don't repay loans
2 years ago

Yogurt, curd, dessert, paneer, cheese...what's the difference?
2 years ago

IT dept. eagle eye on bank deposits... what to do?
2 years ago

Google Tej app...transfer funds in a jiffy
2 years ago

Truths about money, you must know
2 years ago

Huge benefits with Multani Mitti
2 years ago