Differences between America and India, in jobs, living conditions
04-04-2017 Tue 11:33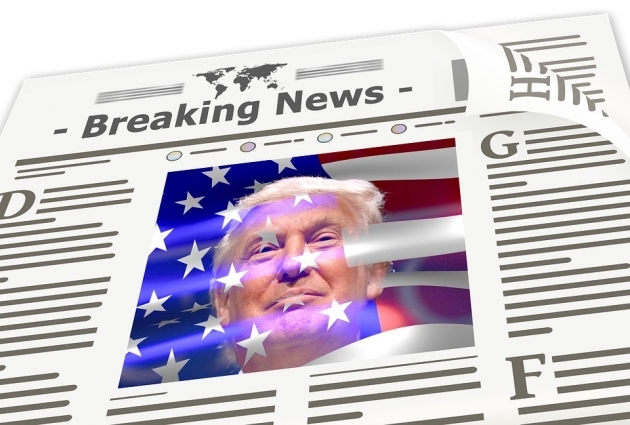 For many people, education and a job in United States of America (USA) is a dream. Thousands of people around the globe dream of completing higher studies in America, earning a good opportunity to work and settle down in this advanced country. What is the reality of America, the dream destination of many Indian young women and men. Many are interested to know the differences between the two nations, over living conditions. This is an attempt to put together several opinions and information obtained from online platforms.

Education
Many come to America with the view that their children will get the best of education. But primary education is not of a high standard in America. The quality of degree, Post Graduation and Doctorate courses are however of high quality. Education is a very expensive affair. But government schools in America are very good compared to the same in India. Higher education in India is gradually improving. Governments are focussing more on research and spending money on it. Prominent professors are coming back and joining Indian universities. The situation will improve further in the long run. While education is more text-based in India, in America it is based on practical subjects.

In America
It is essential for a teacher to have a state certificate. Every batch of 20 to 30 students should have one teacher. Sports and extra- curricular activities gain importance. Primary education is not of common standards. The lessons are planned in such a way that every student gets through primary education. Maths is an optional subject. Teaching focuses on understanding of the lessons. Government schools have good facilities and function well. There are no board exams for students of lower classes. Only higher class students have exams. Students need not carry many books.

In India
Those who complete Bachelors or Masters degree can teach primary students. There are 50 students per class. There is more focus on the subject matter. Students are taught sports and other subjects depending on their interests. Maths is compulsory up to Class X. Lessons in Higher Classes are planned on the basis of the those learnt in lower classes. Focus is on reading and remembering. Government schools are not maintained well. School bags are very heavy.

Taking care of kids
If a woman conceives in India, her parents, or in-laws take care of her. The same in America calls for hiring a caretaker. A lot of expense is involved for this.

Racial discrimination
Americans show racial discrimination. They are furious about Indians taking away their jobs. Indians in down town America are attacked by Negroes and blacks. Indians face discrimination even in work places.

Outside food
You can get clean food in hotels in America. There is no harm to health, even if you eat outside. But it is very expensive. That is why people cook at home.

Workers, charges high
The charges of workers are very high in America. Hiring a driver or a maid involves high expense. In India, maids are found even in middle class families. But in America, many do their own work. Full-time maids are found in houses of high class families. In America, one day's wages is $50. They earn upto $75 per week. But in India you will find maids who work for just Rs. 4,000 per month. This means $60.

Heavy taxes
Income Tax is high as 40 per cent in America. In India there are a number of investment schemes to save money on tax. Only those who earn more than Rs. 10 lakh are charged 30 per cent tax.

Utilities
Call charges are as cheap as 25 paise to 30 paise in India. In North America call charges are $1.5. Satellite and cable TV charges are more in America than in India. Cars are very cheap in America. The condition of a second hand car too is very good. Electronic goods cost almost the same in India and America. Several electronic companies are introducing their products first in India.

Public transport
Public transport facilities in America are very less. Use of own cars or cabs is frequent. Domestic flights are large in number. Even metro rail services are available. In India, all means of transport like trains, metro trains, taxis, autos are used. The ratio of density of population is 1:10 between America and India, respectively. There is need for public transport for higher density of population. That is why the facilities are not widespread there.

Medicine
Quality medical facilities are available in America. People use medical insurance. Insurance companies bear the hospital expenses there. Even if premium is high, medical insurance covering all ailments should be taken. Otherwise, it is impossible to pay the hospital bills. Major surgeries and treatments are cheap in India. But quality medical services are available in only a few places in India.

Family, culture
Family values are honoured in India. Children get complete support of the parents. The aged get love and affection from their children. But in America, parents are alone as soon as children are big enough to be on their own. While, family is given first preference in India, individual is given first preference in America. Each one improves his own competence and take care of his progress in life. Family and others come later.

In India, you can see children growing up, marrying and even having children, in the presence of their parents. But Americans do not stay with parents for long. As soon as they are 18, they live on their own. Indians are more competitive than Americans. Indians work hard to protect their families. But Americans work hard to improve their level of competence and become more wealthy.

Marriage
In India, elders have a say in the marriages of their children. Parents settle the marriages of their children and then take care of their progress in lives. The position, class, education, age and character of persons play a key role. In America, marriage is as per the emotional likes of the couple involved. Both the husband and wife use their freedom to the full extent. If there is any violation of rights, it is difficult for them to continue to live together. In the US, a woman and man have to meet, talk and know about each other thoroughly before marrying. But in India, it is difficult for a boy or girl to meet before marriage, leave alone learning about each other. While 40 to 50 per cent of the couples are divorced in America, only one per cent of the couples take a divorce in India. Traditions, beliefs and practices play an important role in the life of a commoner. Houses are built as per Vaastu. Marriages are traditional. Good work is started at auspicious time. In America work is not based on beliefs.

Communications
In America, in business, offices and in other places, communications always take place in written form. It might be through email, MMS or through social media. But in India communications are always through open discussions.

Traffic
In India, very few follow signals and traffic rules. In America traffic rules are stringent. They follow right-hand driving. In four-wheelers, the steering is on the left-side. This is the opposite of what Indians follow. Maintaining a car in America is very easy. Cars have automatic transmission and power-steering. If they have to change direction, they have to wait for the road to be clear, before switching on the indicator and then changing. There are lot sign boards to guide, once a driver gets on to the street. The speed limit and directions are written on them. The drivers have to follow these. You will have to check if you have Right-of-way on that particular road. While pedestrians are crossing, you will have to stop your car and wait for them to cross before you begin again. They have a Right-of-way.

Houses, Shops
Towns are planned differently in America. There are in the form of zones. Work places, kirana shops are away from residential areas. People have to go all the way in their vehicles and get whatever they need. In India, it is common to have all houses, shops, offices etc., at the same place. Rent for a double bedroom flat in America is $2,500. A flat in India is rented at Rs. 12,000. The same in America is $1,000 (Rs. 67,000).

Skin colour
Lots of importance is given in India to fair skin. In the US, skin colour is not that important. Fair-skinned as well as dark-skinned people go on dating. They are not particular about making their skin fair. In India, a number of treatments take place to make the skin fair.

Respect for work
Every job is respected in America. In India, there is a bad culture of respecting only those who have money, power or popularity. Even criminals earn respect once they become rich. Jobs are not given on reservations in America. Only their qualifications and eligibility criteria decide on the opportunities. In India jobs are based on reservations. You have to mention your caste in your applications. But in American it is illegal to ask about caste. The American Constitution creates equal opportunities for all, irrespective of caste or creed. The wages of a regular employee in America are much higher than the same in India.

Political parties
In India, BJP, Congress, CPI, CPM etc., are all national parties. Though several other parties have national status, they are all regional parties. There a scores of parties in every state. There are hundreds of parties nation-wide, creating a confusion. But in America only bi-party rule exists: Democrats and Republicans.

World transformers
There are a few big industrialists in India. But very few exist who bring about a change in the world. But America boasts of Graham Bell, Wright Brothers, Henry Ford, Steve Jobs, Bill Gates, Warren Buffet, Larry Page etc.
Archeology, Geometry, Mathematics, the discovery of zero, are credited to India. Space, Engineering, medical, technology, physics, chemistry are American contributions. While India has offered Ayurveda, yoga, meditation methods to the world, American has given modern Allopathy, many medical methods and medicines.

Difference in Development
Many companies are centred around big cities in India. But in America, even in small towns, companies have centres.

Cannot compare
In reality, India and America are totally different, according to student Ryan J. Parikh, who stayed in India for a year. He said that in America guns are freely available. One can enter Walmart store in Texas and buy a pistol. America is definitely more advanced in comforts, than India. Advanced basic facilities, pure drinking water, separate routes for ambulances, police etc., exist in US. Corruption is very less. It has 24 hours power supply, except when there is a hail storm and the poles fall to ground.

America is totally advanced country, the biggest economic system. Poverty is less. Living standards of people is high. Except in certain areas, crime rate is less. But one gets bored in America. People do not move around outside frequently. They do not come out even for walking. They maintain a distance from strangers. In winter the weather is worse. School education is very expensive. In India, there are vast economic differences. Poverty is more than that in America. That is why people come to America in large numbers. Whereas India is a developing nation and per capita income is less. Parents provide everything for their children. There is water and power shortage in India.
---
More Articles

Joint life insurance policy for couple...how beneficial?
2 years ago

Are you using the right charger for your phone? Check out
2 years ago

Shoot amazing videos with mobile phone
2 years ago

How to delete, block emails in Gmail?
2 years ago

Are your eyes healthy? Identify eye problems this way
2 years ago

Government services at your fingertips with these apps
2 years ago

Ways to increase height: Any options?
2 years ago

Life after death…what organs can be donated…give life to how many?
2 years ago

Phones costlier than Apple iPhone
2 years ago

Hyderabad Metro Rail halts..facilities in stations
2 years ago

Green peas curry...tasty for chapattis, paratas
2 years ago

Age for insurance cover. Need it for 100 years?
2 years ago

Shares that will go up in 2018; recommended by brokers
2 years ago

These are New Year resolutions of celebrities...what about us?
2 years ago

LIC policy that protects you from cancer... less premium, more protection
2 years ago

What do kids like... what they don't?
2 years ago

Lens resolution and not pixels make the difference in camera...unknown facts
2 years ago

What is the truth about North Korea?
2 years ago

Open zero balance account in any bank
2 years ago

Separate test for each health problem... what is known in which test?
2 years ago

Do this to increase life of phone battery, backup
2 years ago

New scooters that will arrive at your doorstep soon
2 years ago

Health insurance from banks... less premium...how worthy?
2 years ago

Has your smart phone slowed down? Here are tips to speed it up
2 years ago

Dental plaque formation, causes and care
2 years ago

Cholesterol is good...But when is it bad?
2 years ago

Make tasty panipuri at home
2 years ago

P2P platforms help easy lending, borrowing
2 years ago

Why Apple iPhone is expensive? Want it for less price?
2 years ago

Tips to cool down your heated smart phone
2 years ago

Which is better...own or rented house?
2 years ago

App that listens and types in Telugu
2 years ago

Jaundice could be dangerous if neglected
2 years ago

Sponge cake in a jiffy...no oven...with and without eggs
2 years ago

What happens when you don't repay loans
2 years ago

Yogurt, curd, dessert, paneer, cheese...what's the difference?
2 years ago

IT dept. eagle eye on bank deposits... what to do?
2 years ago

Google Tej app...transfer funds in a jiffy
2 years ago

Truths about money, you must know
2 years ago

Huge benefits with Multani Mitti
2 years ago