Ambedkar Jayanti celebrations at UN to focus on digital empowerment
12-04-2017 Wed 09:04 IST | IANS |
National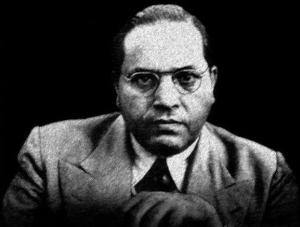 United Nations, April 12 : Ambedkar Jayanti celebrations at the United Nations on Thursday will focus on the empowerment of the poor and the marginalised using information and communication technologies to achieve the UN's sustainable development goals.

The theme of the 126th Birth Anniversary of Bhimrao Ambedkar, the architect of India's constitution, at the UN reflects his vision of "equality, social justice and empowerment of the poor and the marginalised sections of the society", according to India's UN Mission.

The UN mission is organising the event in association with the UN Department of Economic and Social Affairs (UNDESA) and US NGO Foundation for Human Horizon.

Deputy Secretary General Amina J. Mohammad will be the keynote speaker at the celebrations which will feature a panel discussion on "Empowering People through Digital Technologies for Social and Financial Inclusion" that will be moderated by Stan Kachnowski, chair of the Healthcare Innovation Technology Lab (HITLAB) at the Columbia University.

The panelists will be Katherine Newman, Vice Chancellor at the University of Massachusetts Amherst; Julia Glidden, IBM's General Manager for Global Government Industry, Padmaja Chunduru, State Bank of India's Country Head-US operations, Ravi Narvekar, founder of The Indian Network, and Olivier Rabeschlag, the Head of Creative at Google.
---
More News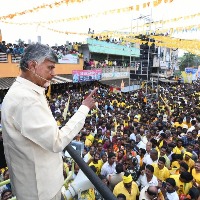 Last chance to save Andhra Pradesh: Chandrababu Naidu
1 hour ago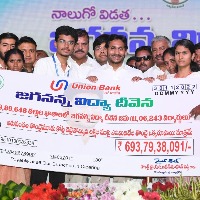 Andhra working to transform education sector: Jagan
1 hour ago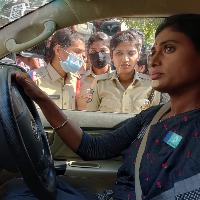 Telangana: Kavitha, Sharmila trade barbs on Twitter
4 hours ago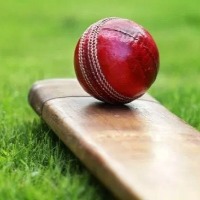 IND v NZ, 3rd ODI: Rain forces match to be called off, New Zealand win series 1-0
7 hours ago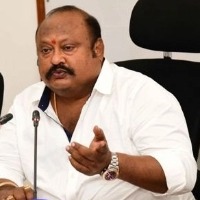 CBI summons Telangana minister in impersonation case
7 hours ago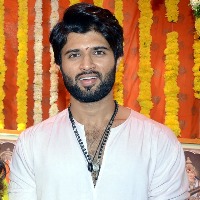 'Liger' money laundering probe: Vijay Devarakonda appears before ED
9 hours ago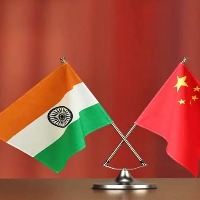 China warns US not to interfere with its relationship with India: Report
10 hours ago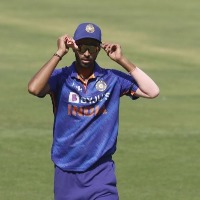 IND v NZ, 3rd ODI: Washington Sundar's 51 carries India to a modest 219 against New Zealand
10 hours ago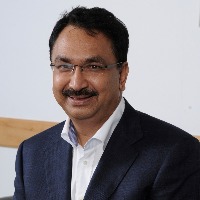 Vikram Kirloskar, Toyota Kirloskar vice-chairman, passes away
10 hours ago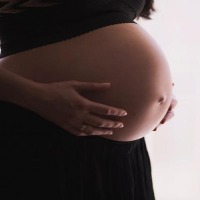 Telangana reduced maternal mortality rate by 53% in 6 yrs
10 hours ago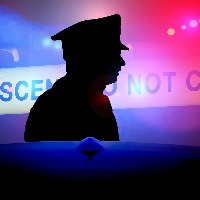 Bus runs over two women in Telangana
10 hours ago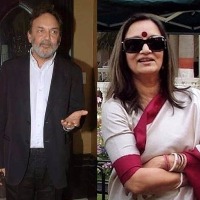 New NDTV board approves Prannoy Roy & Radhika Roy's resignation as RRPR directors
12 hours ago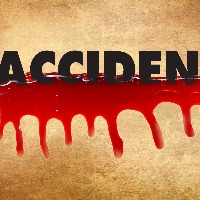 6 killed, 15 injured in bus-truck collision in UP district
12 hours ago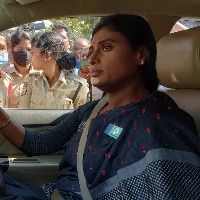 Telangana governor anguished over manner of Sharmila's arrest
12 hours ago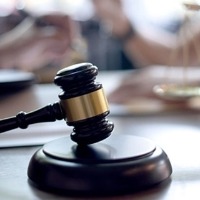 YSRTP leader Sharmila gets bail hours after dramatic arrest
16 hours ago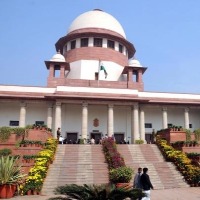 SC transfers Vivekanda Reddy's murder case trial to special CBI court in Hyderabad
1 day ago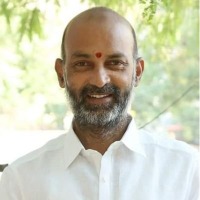 BJP will come to power in Telangana: Bandi Sanjay
1 day ago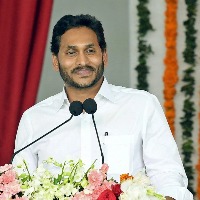 TDP demands Jagan's resignation after SC verdict in Vivekananda case
1 day ago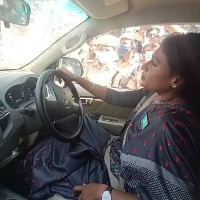 Hyderabad cops tow away car with Sharmila sitting inside-Updates
1 day ago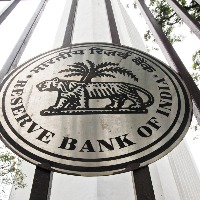 RBI's pilot project on digital rupee to be launched on Dec 1
1 day ago