Choose right mattress for good sleep
26-01-2017 Thu 14:09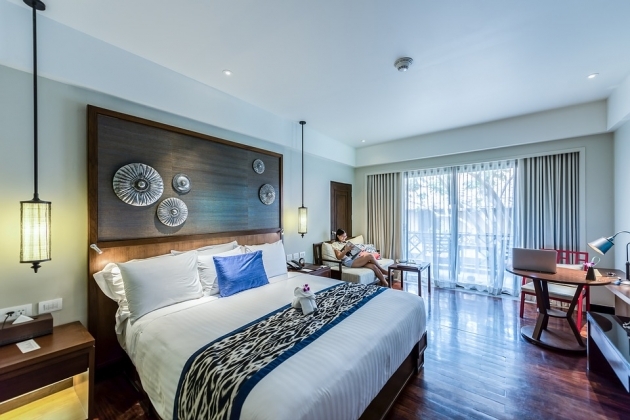 Sleep is essential for efficient functioning of the brain as well as the body. It is necessary for good health and better immunity from diseases. However, good sleep depends on a good mattress. A number of experiments were conducted to come to this conclusion. Doctors have also confirmed this. So it is for everyone to know what kind of mattress to choose.

Coir or Foam
Foam mattress is the better choice, between these two kinds. Coir (coconut fibre) mattress is hard. It will not change according to the shape of your body. As such pressure points are formed, which means that certain parts of the body are stressed out. Good sleep is a myth after this. Over a period of time, a coir mattress will shrink and will not spring back to shape.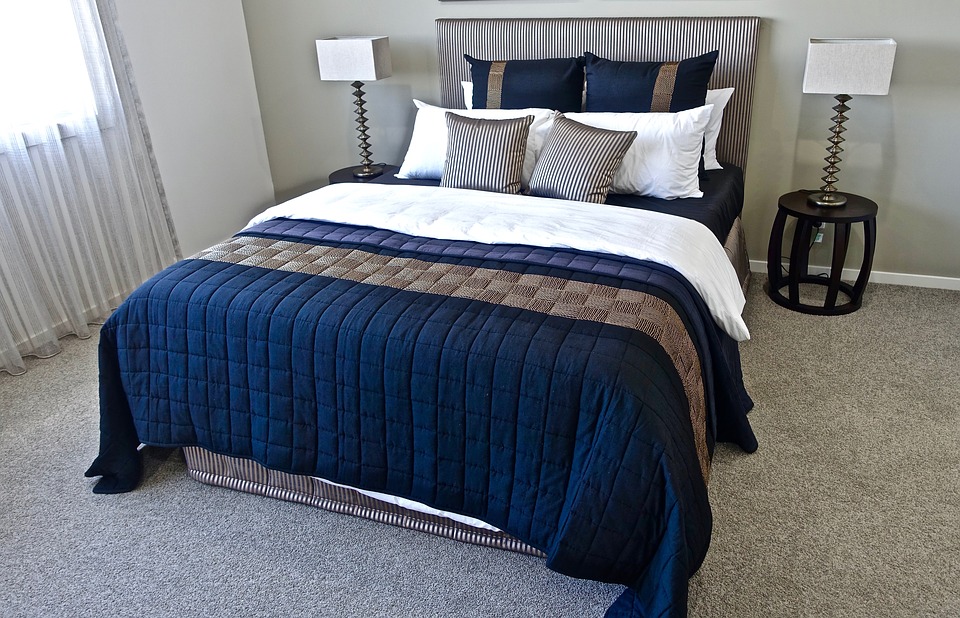 But a foam mattress is different. Memory foam scales high in comfort. The mattress bends according to the shape of the body. It can sustain body pressure. Also, it sustains body heat. Due to body heat, the mattress become soft. This is the case with all polyurethane foams. With memory foam it is different. First the mattress sustains the body pressure. Later, it gradually absorbs the heat. So the mattress retains its shape for a long time. When you wake up from sleep, you feel refreshed.

Good mattress=good sleep
What is supporting are body while we sleep is very important. It could be the hard floor, a mat or a soft bed sheet. It determines the quality of sleep. You sleep for around eight hours a day. This is one third of a day covering 24 hours. Likewise, it is third of your lifetime (33.3 per cent). It is clear then that you should focus on choosing the right mattress to do it. The mattress has to be soft always. It should not be very hard, as it not convenient. The body relaxes well and is rejuvenated only in quality sleep. You will feel relaxed.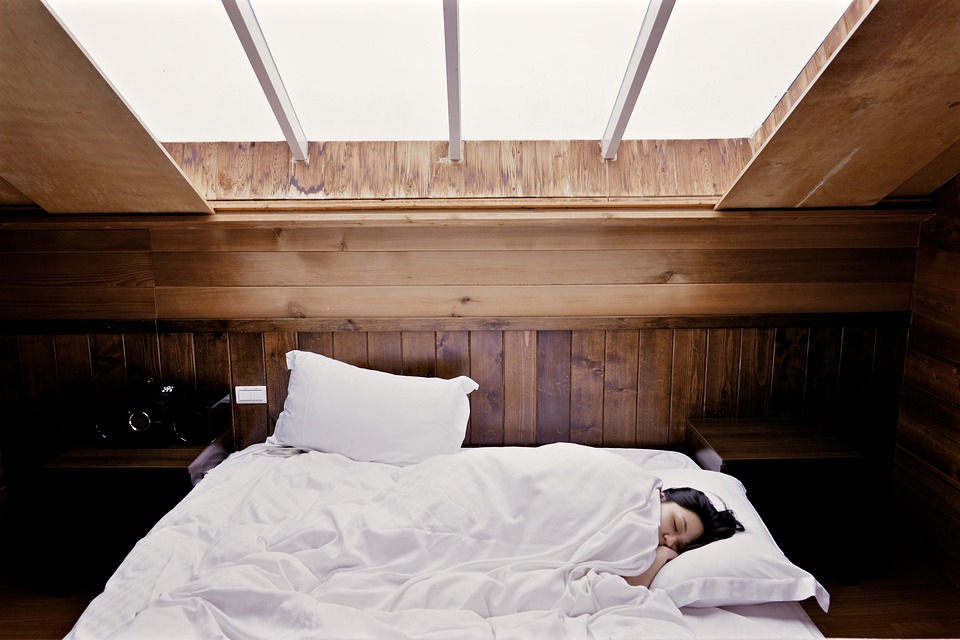 A mattress should be at least 20 cm (about 8 inches) longer than the body length. Similarly, for a double cot, it should be 160 cm (5 ft. 2 in.) in width. For the a single cot, the mattress should be at least 90 cm (3 ft) wide. The pressure on the mattress depends on the shape and weight of the body occupying it. If two persons are lying down on one mattress, the pressure applied could vary. Memory foam mattresses are not only soft but also give comfort. There is no scope for bed sores. They are quiet airy.
Spring mattress
Spring mattresses do not absorb temperature of the body. So they afford little comfort. Many companies use a layer of foam on a spring mattress, for comfort. A spring mattress sustains the body weight. It does not shrink like other mattresses. That is, they hold the body at certain points. Whereas foam reshapes according to the body, thereby distributing the body weight evenly. Foam mattress can easily be folded without losing its original shape. A spring mattress can never be folded. However, it cannot be guaranteed that all foam mattresses are good. A spring mattress is better than a low quality foam mattress.

Pain in the spine
If you have pain in the spine, get it checked to see whether it is because of the bed or some other medical problem. Pain in the spine can occur even because of sleeping position. For those who sleep curled up on one side, foam mattresses are a must. Hard mattresses are for the ones who sleep straight on their back or with their back to others. These will help in supporting the back. Similarly, for those with pain in the legs or for sensitivity to pressure points, the surface of the mattress should be soft. Some foam mattresses keep changing according to temperatures.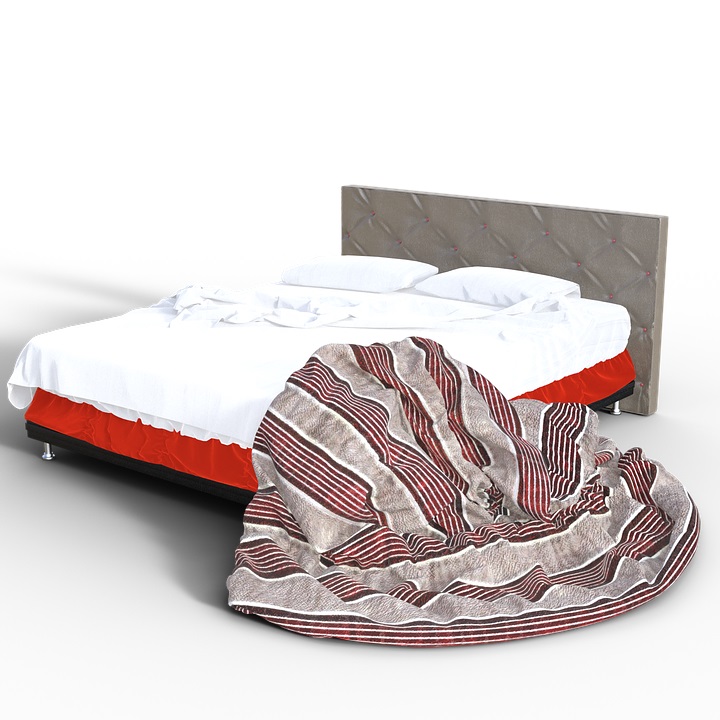 The way the spine is held affects it when you wake up from sleep. A very soft mattress will not give support to all the pressure points. At the same time, pressure points are stressed, on a very hard mattress. Foam and spring mattresses help in comfort during sleep, without much stress on the spine. However, you need to determine the right kind of hardness or softness.

If there is lower back pain after getting up in the morning, then the mattress is not right. There should be no heavy feeling or inconvenience, when lying down on the mattress. If you feel light-headed, the mattress is the most convenient and comfortable. It is advisable to lie down on the mattress for at least 15 minutes before buying it from the store.

Inner Spring Mattress
It is made of coil spring. It has been there since ages. It is the basis for the modern mattress designs. They work for five to 10 years. Latex and other kinds of foam is used in the upper portion, for softness. A maximum coil count of 390 is enough for a comfortable mattress, experts suggest. A gauge of 14 is considered to be of best quality. The price is usually reasonable. They are available easily. An average two persons out of three keep using these mattresses. They are not lateral motion-resistant, in the sense that when one person on the mattress is moving, the other could feel discomfort.

Memoria foam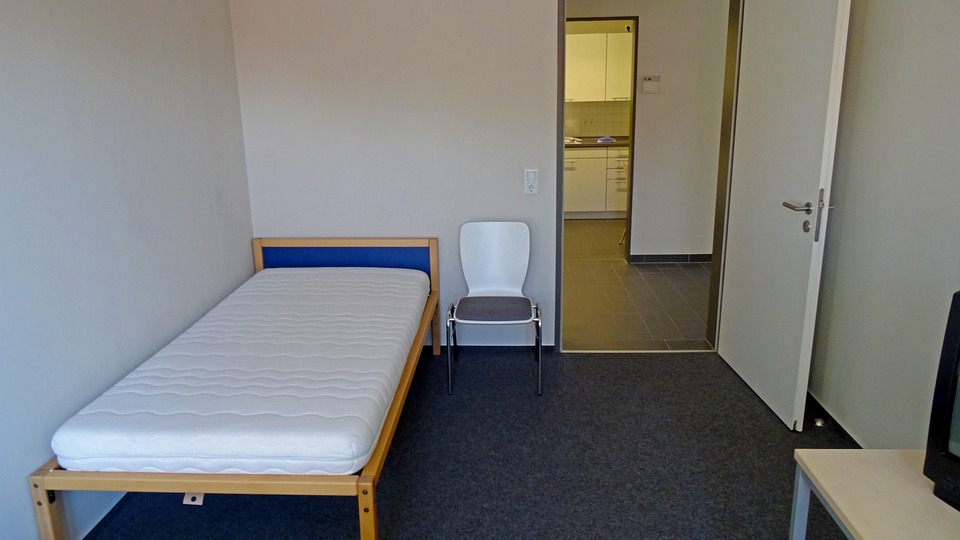 Memoria foam is viscose elastic foam. It is made of polyurethane foam that has high density. It was first made in 1970 as a part of Nasa project. It was experimented on seats in cockpits of planes and for passengers, as well as to cushion a fall. After meeting with success, the material is being used in making mattresses as well as other commercial products.

Try first
Sunday mattress company gave a trial offer of 100 days to its customers, who will get back their money, if they did not like the product after trail. Such trails can be made before deciding on buying a mattress.
Memoria foam mattresses are made with a variety of foam materials, to sustain the weight and heat of the sleeper. It is a known fact that the mattress retains our body shape through heat absorption. Weight is distributed all over the mattress. With this there are no stress points.

They have become more popular in the recent times. They are convenient and comfortable. Even if two people lie down on the same mattress, each will not be disturbed by the other's movements. They are good for exhaustion and muscle cramps. Open cell memory foam, gel infused memory foam, reticulated foam etc., are all memoria foam. A number of experiments had been made for air movement. Memoria foam is also resistant to bacteria, dust mites, bedbugs and allergens.

They are however complaints that some chemical odours emanate from these mattresses and they are warm at night. Memoria foam forms two to eight inches of the upper layer of the mattress. A base foam supports this. These are of high quality. The best of these are 1.8 kilos to 2.4 kilos dense for every square foot. Less than this could be damaging. As it is standard memoria foam, it responds to heat. Some 80 per cent customers say that foam mattresses are comfortable. They are convenient for those with pain in the spine or other aches. They last for 10 to 20 years.

Foam Mattress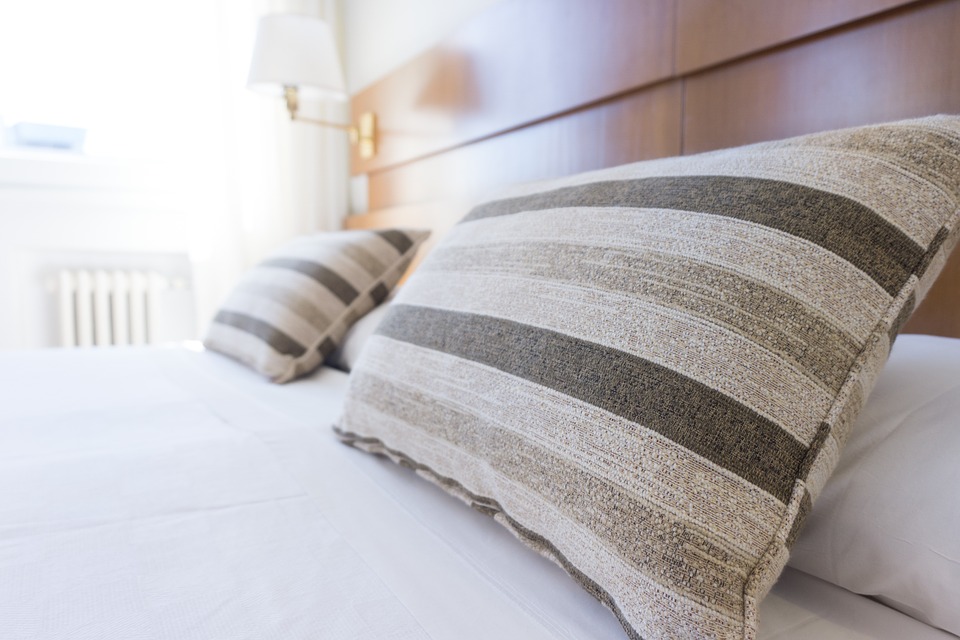 Foam mattress is made of polyurethane foam or latex rubber foam. They are manufactured to give support and comfort for every inch, from one end to another. There are a variety of foam mattresses, like memoria, gel, latex, and solid foam. Gel is used in preparing the mattress. It is great for comfort and absorption of heat.

Latex mattress
Latex mattresses are made out of natural or synthetic rubber. They are very hard. They also give good support. They give comfort like memoria foam. They are not meant for those who do not like hard mattresses. However, they are fit for those with pain in the spine. They are made of out hevea brasiliensis plants. These mattresses came into the market in 1960s. Because of its price, for a long time, it was confined only to rich households. However, with use of advanced technology, the prices too have come down. Latex mattresses are long lasting. They can absorb heat. There is no pressure on the shoulders and other parts of the body. With this there is no pain in spine and other sensitive parts of the body. Two persons sleeping on the same mattress might not cause inconvenience to each other, despite their movements.

Sofa-cum-beds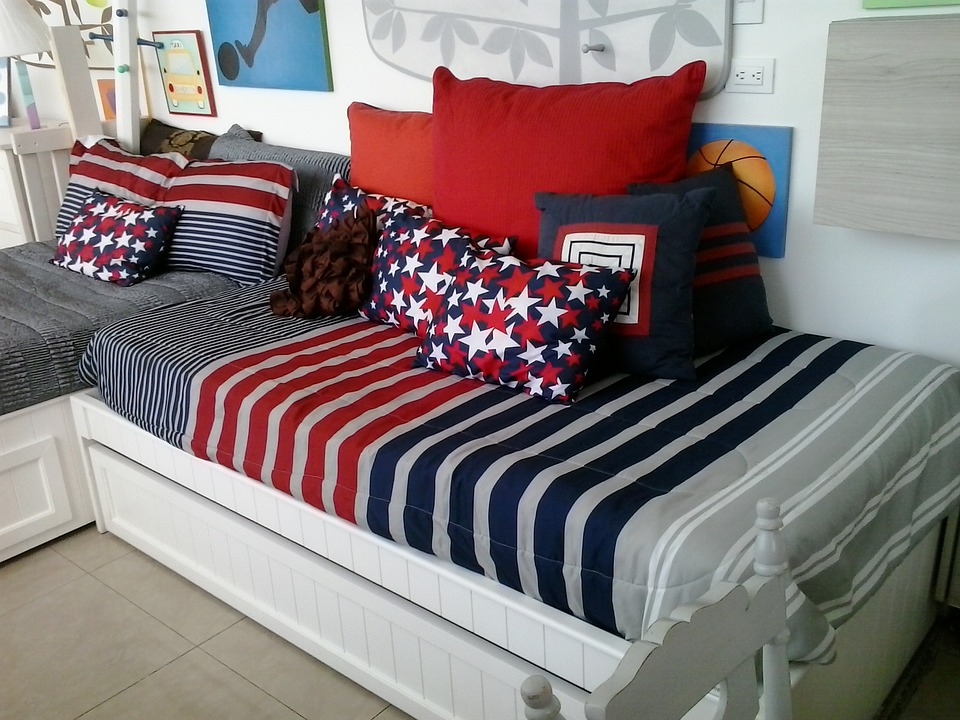 Sofa-cum-beds are convenient in houses with less space. They can be used as sofa as well as a bed during nights. But they are not convenient as a permanent bed. It is not comfortable for a good sleep on a day to day basis. They are made very thin and the springs are weak.

10 top mattress brands
Kurlon leads in the top 10 mattress brands in the country. The company produces foam, spring, rubberised coir and therapeutic mattresses. Sleep Well is a good mattress company. It uses ultra modern technology in manufacturing mattresses. Rubco is a Kerala State Rubber Cooperative ltd. brand. The company manufactures seven kinds of coir mattresses. Tempur Pedic, an American company is also prominent. It makes mattresses with memoria foam. It has several models like Original, cloud, Sensation etc., but they are all very expensive.

Dunlop Pillow makes mattresses in tune with body shapes. This is the company that introduced the first latex mattress to the world, in 1931. It sells four kinds of mattresses. MMFoam makes Pin Core matters, Spring, dual mattress and coir mattress. Duroplex rubberised coir, luxury, spring and puff mattresses are sold. Another company in top 10 is Sleep Zone. It makes spring and non-spring mattresses. It has a several models of mattresses meant for use at homes as well as hotels. King Coil of Dubai and Restonic too are among the top 10.
---
More Articles

Joint life insurance policy for couple...how beneficial?
3 years ago

Are you using the right charger for your phone? Check out
3 years ago

Shoot amazing videos with mobile phone
3 years ago

How to delete, block emails in Gmail?
3 years ago

Are your eyes healthy? Identify eye problems this way
3 years ago

Government services at your fingertips with these apps
3 years ago

Ways to increase height: Any options?
3 years ago

Life after death…what organs can be donated…give life to how many?
3 years ago

Phones costlier than Apple iPhone
3 years ago

Hyderabad Metro Rail halts..facilities in stations
3 years ago

Green peas curry...tasty for chapattis, paratas
3 years ago

Age for insurance cover. Need it for 100 years?
3 years ago

Shares that will go up in 2018; recommended by brokers
3 years ago

These are New Year resolutions of celebrities...what about us?
3 years ago

LIC policy that protects you from cancer... less premium, more protection
3 years ago

What do kids like... what they don't?
3 years ago

Lens resolution and not pixels make the difference in camera...unknown facts
3 years ago

What is the truth about North Korea?
3 years ago

Open zero balance account in any bank
3 years ago

Separate test for each health problem... what is known in which test?
3 years ago

Do this to increase life of phone battery, backup
3 years ago

New scooters that will arrive at your doorstep soon
3 years ago

Health insurance from banks... less premium...how worthy?
3 years ago

Has your smart phone slowed down? Here are tips to speed it up
3 years ago

Dental plaque formation, causes and care
3 years ago

Cholesterol is good...But when is it bad?
3 years ago

Make tasty panipuri at home
3 years ago

P2P platforms help easy lending, borrowing
3 years ago

Why Apple iPhone is expensive? Want it for less price?
3 years ago

Tips to cool down your heated smart phone
3 years ago

Which is better...own or rented house?
3 years ago

App that listens and types in Telugu
3 years ago

Jaundice could be dangerous if neglected
3 years ago

Sponge cake in a jiffy...no oven...with and without eggs
3 years ago

What happens when you don't repay loans
3 years ago

Yogurt, curd, dessert, paneer, cheese...what's the difference?
3 years ago

IT dept. eagle eye on bank deposits... what to do?
3 years ago

Google Tej app...transfer funds in a jiffy
3 years ago

Truths about money, you must know
3 years ago

Huge benefits with Multani Mitti
3 years ago