No jobs for loan defaulters; then how?
03-12-2016 Sat 18:52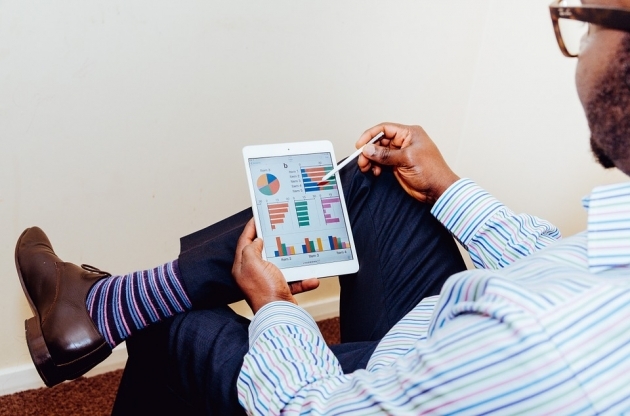 You might be a graduate from Indian Institute of Technology (IIT). Or you might have come out of Business School. You might be a B.Com topper. Or you might have topped the list of candidates who were successful in the written test conducted by State Bank of India (SBI), in India. But just one factor could work as a deterrent for you to lose the job opportunity.
We all know what qualities are expected in a candidate who is being selected for a job. Exceptional merit, conduct, humility, and intelligence. Even if you are successful in written test, these are the qualities that will be tested in an interview. Here conduct means good behavior. If you take a loan and are irregular about repayments or if you default on it, your conduct will be judged as wrong. Consequently, you will lose the opportunity to get a good job. Especially banks have decided not to select such candidates.
Many might be knowing about Credit Insurance Bureau of India Ltd. (CIBIL). If a person takes a loan from any bank or institute, CIBIL has a complete record of it. If the person repays the loan on time, it will give him a good score. On the other hand, if he is irregular or if he defaults, it will have this record also. Many companies now-a-days are checking the CIBIL score of those who are applying for loans. If they scores are good, they will sanction the loan. Otherwise not. Currently, banks are checking CIBIL scores for those who have applied for jobs.
This means, if CIBIL score is bad, it is not just in the matter of loans, but also in the matter of livelihood that the person loses. Already there are allegations that if the CIBIL score is bad, the applications for jobs are being rejected. However, this appears to be true, if you read a notification issued by SBI recently. The notification for appointing junior assistants for customer support and sales, clearly states about CIBIL scores. The deadline for applications was over in April. But what was visible was the mention of CIBIL scores.
Look at the paragraphs below the second image. It is clearly stated that candidates with a bad record in CIBIL and other such agencies need not apply.
Why this?
Companies work smoothly when the employees are ethical. Experts say that is why such systems are in place, legally. Recruiting agencies said that CIBIL examination is a part of history of the candidate and his behavioral traits. This does not meant to say that every candidate whose history of clearing loans is bad, is a defaulter of loans. He may have given guarantee for someone. He may be party to signing as a co-partner and that is how he got involved in the situation.
Whatever the reason, those who take loans must be careful. Sometimes, even those who duly repaid their debts, are not scored well by CIBIL, which could be the fault of the Bureau. Experts suggested that those who are applying for jobs should check their CIBIL report first and correct the mistakes if any. Do not assume that you would get the job if your CIBIL score is good.
The only reason for examining CIBIL score is to test the candidates history, personality and conduct. CIBIL score is important for taking a loan or for getting a job. Only merit will not suffice.
---
More Articles

Joint life insurance policy for couple...how beneficial?
3 years ago

Are you using the right charger for your phone? Check out
3 years ago

Shoot amazing videos with mobile phone
3 years ago

How to delete, block emails in Gmail?
3 years ago

Are your eyes healthy? Identify eye problems this way
3 years ago

Government services at your fingertips with these apps
3 years ago

Ways to increase height: Any options?
3 years ago

Life after death…what organs can be donated…give life to how many?
3 years ago

Phones costlier than Apple iPhone
3 years ago

Hyderabad Metro Rail halts..facilities in stations
3 years ago

Green peas curry...tasty for chapattis, paratas
3 years ago

Age for insurance cover. Need it for 100 years?
3 years ago

Shares that will go up in 2018; recommended by brokers
3 years ago

These are New Year resolutions of celebrities...what about us?
3 years ago

LIC policy that protects you from cancer... less premium, more protection
3 years ago

What do kids like... what they don't?
3 years ago

Lens resolution and not pixels make the difference in camera...unknown facts
3 years ago

What is the truth about North Korea?
3 years ago

Open zero balance account in any bank
3 years ago

Separate test for each health problem... what is known in which test?
3 years ago

Do this to increase life of phone battery, backup
3 years ago

New scooters that will arrive at your doorstep soon
3 years ago

Health insurance from banks... less premium...how worthy?
3 years ago

Has your smart phone slowed down? Here are tips to speed it up
3 years ago

Dental plaque formation, causes and care
3 years ago

Cholesterol is good...But when is it bad?
3 years ago

Make tasty panipuri at home
3 years ago

P2P platforms help easy lending, borrowing
3 years ago

Why Apple iPhone is expensive? Want it for less price?
3 years ago

Tips to cool down your heated smart phone
3 years ago

Which is better...own or rented house?
3 years ago

App that listens and types in Telugu
3 years ago

Jaundice could be dangerous if neglected
3 years ago

Sponge cake in a jiffy...no oven...with and without eggs
3 years ago

What happens when you don't repay loans
3 years ago

Yogurt, curd, dessert, paneer, cheese...what's the difference?
3 years ago

IT dept. eagle eye on bank deposits... what to do?
3 years ago

Google Tej app...transfer funds in a jiffy
3 years ago

Truths about money, you must know
3 years ago

Huge benefits with Multani Mitti
3 years ago