What type is your mobile display… what types are better?
03-12-2016 Sat 18:35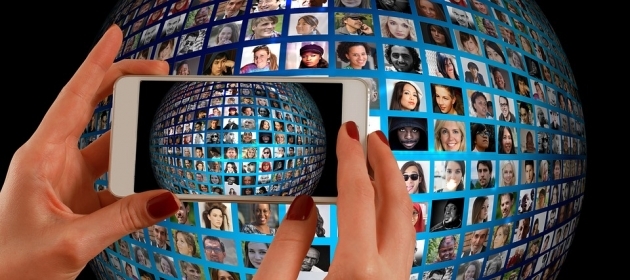 The highest priority what we give in our mobile is its screen. The screen should not only be large in size but should have the image quality also. Interesting to know that the highest battery consumption is taken by display in smart phones. Many mobile companies keep mentioning the features of their mobiles such as the display types and resolutions.
First of all, how many display types are there? Which one is better and which display consumes how much of power? We get many questions such as these. While buying a smart phone we observe certain specifications like TFT, TFD, IPS LCD, LED, OLED, AMOLED, Capacitive Touch screen, Resistive Touch screen. Once we have complete awareness of these specifications, we can buy a phone of our choice that suits better for us with confidence. Let us understand the complete details of these displays.
Basically displays are of two types. One is LCD and the other is LED. Since the launching of mobile phones till now, there are two types of displays available in the market. First one is LCD (Liquefied Crystal Display) and the second is LED (Light Emitting Diode). Starting from the past launched mobile phones to recently consumed smart phones, the highest number of mobile displays belong to LCD type. However many new technologies came into existence in this LCD type itself. The premier quality displays that are being made available these days belong to LED type. We get to see many kinds in this LED type of display as well. Keeping LCD and LED types aside, the latest and supreme type of display - 'Retina Displays' are brought into the market. Let's explore all types of mobile displays available for us in the market now.
STN – CSTN displays:
LCD type displays were used in the first generation mobile phones. The past generation phones ranged from Nokia to Motorola and Sony Ericson came in LCD type. The first kinds released in the market belong to STN (Super Twisted Mnemotic). Subsequently mono color and color screens displaced them. These displays are also called CSTN (Super Color Twisted Mnemotic). CSTN type displays are still being used in basic mobiles even now a days. The image quality is exceptionally low in these displays. But they are very low in cost. They consume very low power as well.
TFT LCD displays:
Further improvements in LCD technology brought in 'TFT' (Thin Film Transistor Technology) displays. TFT type of displays is widely being used these days. TFT type display provides better image quality than LCD type displays. Nevertheless TFT display consumes more battery power. The 'VIEW' angle is also very narrow in TFT which means we can get the right image when we view it straightly. The image looks darker when viewed sideways. Beyond, we cannot view the screen clearly under hot Sun and bright light. But the low cost smart phone and Tablet manufacturers are using these displays as they are available at cheaper cost.
TFD type displays:
TFD (Thin Film Diode) technology is the technical enhancement of TFT type display. In simple terms TFD is the new face of TFT. The quality of TFD is better than TFT. TFDs work faster than TFTs. Power consumption and cost are also very low. Many other new technologies came into market by the time TFDs were fully made available to the customers. So TFDs were not utilized as much. We don't find these displays in phones that frequently.
IPS LCD – Displays:
The latest version of TFT and TFD technologies is IPS (In place Switching) LCD display. High resolution feature has been made possible with the help of IPS LPD technology. IPS technology gained its supreme quality status compared to the previously used LCD technology. The image looks brighter and clearer. It consumes low battery power. Provides better 'VIEW' angle which means the image is clear even when we see sideways. The display is to some extent clearer under hot Sun and bright light. However these displays are a bit costlier. So this technology is used in mid level budget phones and small size - high end phones.
OLED Displays:
LED (Light Emitting Diode) display is better technology than LCD. These displays are superior in quality and consume low energy. The first version of LED mobile displays is known as OLED (Organic Light Emitting Diode). OLED displays are somewhat costlier than LCDs. But these provide brighter and better picture quality. OLEDs display more colors. Beyond, these displays consume low power and work faster. They come thin in size and low in weight. OLEDs provide better 'VIEW' angle which means the picture is almost clear even from any side. But the display is not that much clear under hot Sun and bright light.
AMOLED - Displays:
The improved version of LED displays is AMOLED (Active Matrix Organic Light Emitting Diode). The mode of work and quality are almost similar to OLED displays. Many features such as brightness, picture quality, supreme color display and 'VIEW' angle are almost identical between OLEDs and AMOLEDs. The salient differences are AMOLED displays are thin in size and less in weight. Battery consumption is still low. Moreover, the display is good under hot Sun and bright light. Since AMLOD displays are costlier, these are being used exclusively in high-end smart phones.
Super – AMOLED Displays:
This is made with advanced technology than AMOLED technology. The reputed Samsung Company developed this technology. This is the thinnest or sleekest display available in the market in the world. This type of display excels in many features among other displays. This is expensive. Super – AMOLED plus and Super – AMOLED plus HD versions are also available now.
Super LCD (SLCD) Displays:
This is the topnotch technology in LCD technology. This has been developed to help enhance the quality and clarity of display. Super LCD (SLCD) displays have been well received by the market as they are credited to provide glorious display of colors and even brighter too. This has a high end visibility even under hot Sun and bright light. Power consumption is exceptionally low. Price of this is also high. There has been an increasing level of demand and consumption of these displays.
Retina – Display:
Apple Company developed Retina display. In bringing about a better resolution Apple Company made some upgradations to IPS LCD and launched Retina Display. The objective of this is to provide better clarity and to prevent pixels not getting separated from display when watched from distance. This technology provides the highest PPI (Pixels per Inch). Initially this technology was introduced in iphones. However many advanced level smart phone displays are available in the market now those that are better than Retina displays. Sony Company with Mobile Bravia Engine and LG Company with Nova have been added to more display technologies in the market. These technologies were developed by improving hardware and software of LCD and LED technologies.
What are Capacitive – Resistive Touch screens?
Presently all smart phones use touch screen type displays. There are two types of touch screen displays called Resistive and Capacitive. These are the transparent parts arranged on the main display.
Resistive Touch:
In Resistive touch screen there exists two extremely thin electro - transmitting layers. These two layers are arranged with a small gap. When upper layer receives any pressure it sends a signal by transmitting electricity to the lower layer indicating thus there has been a touch. That means the screen responds when it receives any pressure through our finger, stylus or with any other instrument. These screens are highly useful for people who like writing by hand on cell phones and tablets, taking signatures, preserving something that is hand written, painting and drawing. These were the Resistive touch screens that were used in the initially introduced smart phones and all phones imported from China. These are still used in some mobile phones and tablets. The prices of these phones are also cheap. But they don't last long. They get damaged very quickly. They respond very late. We don't actually get that touch screen feel.
Capacitive Resistive Touch:
These touch screens are built with only one layer and work on the static electricity existing in humans. So, unless we touch or use a stylus or other instruments to touch - this touch screen doesn't work. But they work very fast. They respond quickly with a slightest touch of our finger. Too much pressure in pressing is also not required. They last long and expensive. Also, many special stylus gadgets are also available in the markets that work on capacitive touch screens. These are useful in any task that requires hand writing.
Observe before buying:
LED display types (OLED, AMOLED, and SUPER-AMOLED) are apt for people who use internet, downloads in phones, play games frequently.
It is better to go for LCD (TFT LCD, IPS LCD, SLCD) type displays for people who use internet browsing, send text messages, read text on phones (online books). Because the text is clear in LCD displays. It prevents irritation of your eye.
It is better to go for LCD (TFT LCD, IPS LCD, SLCD) type displays for people who use internet browsing, send text messages, read text on phones (online books). Because the text is clear in LCD displays. It prevents irritation of your eye.
Capacitive touch screens in phones and tablets are ideal for people who do a lot of designing work, hand written work, need of collecting signatures in digital forms.
---
More Articles

Joint life insurance policy for couple...how beneficial?
2 years ago

Are you using the right charger for your phone? Check out
2 years ago

Shoot amazing videos with mobile phone
2 years ago

How to delete, block emails in Gmail?
2 years ago

Are your eyes healthy? Identify eye problems this way
2 years ago

Government services at your fingertips with these apps
2 years ago

Ways to increase height: Any options?
2 years ago

Life after death…what organs can be donated…give life to how many?
2 years ago

Phones costlier than Apple iPhone
2 years ago

Hyderabad Metro Rail halts..facilities in stations
2 years ago

Green peas curry...tasty for chapattis, paratas
2 years ago

Age for insurance cover. Need it for 100 years?
2 years ago

Shares that will go up in 2018; recommended by brokers
2 years ago

These are New Year resolutions of celebrities...what about us?
2 years ago

LIC policy that protects you from cancer... less premium, more protection
2 years ago

What do kids like... what they don't?
2 years ago

Lens resolution and not pixels make the difference in camera...unknown facts
2 years ago

What is the truth about North Korea?
2 years ago

Open zero balance account in any bank
2 years ago

Separate test for each health problem... what is known in which test?
2 years ago

Do this to increase life of phone battery, backup
2 years ago

New scooters that will arrive at your doorstep soon
2 years ago

Health insurance from banks... less premium...how worthy?
2 years ago

Has your smart phone slowed down? Here are tips to speed it up
2 years ago

Dental plaque formation, causes and care
2 years ago

Cholesterol is good...But when is it bad?
2 years ago

Make tasty panipuri at home
2 years ago

P2P platforms help easy lending, borrowing
2 years ago

Why Apple iPhone is expensive? Want it for less price?
2 years ago

Tips to cool down your heated smart phone
3 years ago

Which is better...own or rented house?
3 years ago

App that listens and types in Telugu
3 years ago

Jaundice could be dangerous if neglected
3 years ago

Sponge cake in a jiffy...no oven...with and without eggs
3 years ago

What happens when you don't repay loans
3 years ago

Yogurt, curd, dessert, paneer, cheese...what's the difference?
3 years ago

IT dept. eagle eye on bank deposits... what to do?
3 years ago

Google Tej app...transfer funds in a jiffy
3 years ago

Truths about money, you must know
3 years ago

Huge benefits with Multani Mitti
3 years ago