Online shopping gets you cheaper prices
16-05-2016 Mon 10:54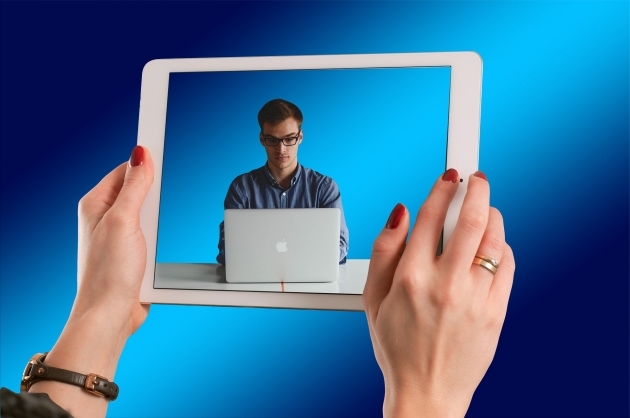 Nowadays, everybody prefers online shopping to buy any product that is needed for his home or office. E-commerce sites are giving excellent offers as compared to offline markets. Due to some reasons, the prices are comparatively cheaper in online markets than in offline markets. If anyone can allocate some time, there are some ways of doing online shopping by paying less.
Where to get the cheaper price?
Dresses, electronic products, furniture, home needs, house keeping, soaps, pulses and even salt is being sold online at present. After deciding the products to be bought, one has to try and find out at which site the particular products are available for cheaper prices. Buyhatke.com site is giving Google Chrome Browser Extension and downloading it is helpful to know the price of a particular product at all other sites. If you are trying to know the price of a particular product at a site, you can then automatically get the information of the prices of the product at all other sites. There are price comparison sites too like mysmartprice.com, shopmania.in, compareraja.in and others.
Discounts
After finalizing the site from which one has to buy a product, the next step will be knowing the existing discounts for the product. For example, the price of a product at a site is Rs.100 and there are no discounts on it in the site. In another site, the price may be Rs.110 and the discount there is 20 percent. In this case, it is better to buy the product from the second site. One has to keep these things in mind while opting for online shopping.
Both price comparison sites and mobile recharge sites too provide discount coupons. One has to look at those offers. If one can buy the products in app, the prices there are cheaper than in sites. Before buying a product, one has to check once for those kinds of offers by visiting the concerned e-commerce sites. If there is a such an offer, one has to enter the promo code before paying the money. Discount is not applicable if one has forgotten the code. Online stores like Flipkart, Snapdeal and others frequently announce discounts ranging from 5 to 10 percent if the payment is done through debit and credit cards of those banks mentioned by it. Ebay announces discount coupons very frequently. Pepperfry offers discount codes to registered users.
During festive season
E-commerce sites run their sales in the name of Deepavali, New Year, Independence Day, Big Sale Days, App Days and others. One can wait for a discount if there is no need of buying a product immediately. Some products may witness price fluctuations due to changing of taxes in the Union budget. You can get the information on decrease of prices at some sites like https://cheapass.in/ Anyone can get information on decrease of price of a particular product here if you could register at the site.
This is one trick!
After taking a decision on buying a product, one has to add it to the shopping cart. In some cases, the organisations announce special discounts to complete the buying of those products in shopping cart. Mobikwik.com, paytm.com and some other sites announce discounts and cash back offers if anyone buys any product from different sites using their wallets. However, one has to register with those sites before utilizing such offers. You can have some form of benefit if you have two to three e-mails. All sites give discount offers to new users. So, one can register as a new customer with new a e-mail ID and get discount.
The competition between different e-commerce organisations has peaked now. To increase their sales and income, every organisation announces discounts and special offers. It is not a wise decision to buy any product just because it has a special offer. Buy anything only if you have a real need of it.
---
More Articles

Joint life insurance policy for couple...how beneficial?
3 years ago

Are you using the right charger for your phone? Check out
3 years ago

Shoot amazing videos with mobile phone
3 years ago

How to delete, block emails in Gmail?
3 years ago

Are your eyes healthy? Identify eye problems this way
3 years ago

Government services at your fingertips with these apps
3 years ago

Ways to increase height: Any options?
3 years ago

Life after death…what organs can be donated…give life to how many?
3 years ago

Phones costlier than Apple iPhone
3 years ago

Hyderabad Metro Rail halts..facilities in stations
3 years ago

Green peas curry...tasty for chapattis, paratas
3 years ago

Age for insurance cover. Need it for 100 years?
3 years ago

Shares that will go up in 2018; recommended by brokers
3 years ago

These are New Year resolutions of celebrities...what about us?
3 years ago

LIC policy that protects you from cancer... less premium, more protection
3 years ago

What do kids like... what they don't?
3 years ago

Lens resolution and not pixels make the difference in camera...unknown facts
3 years ago

What is the truth about North Korea?
3 years ago

Open zero balance account in any bank
3 years ago

Separate test for each health problem... what is known in which test?
3 years ago

Do this to increase life of phone battery, backup
3 years ago

New scooters that will arrive at your doorstep soon
3 years ago

Health insurance from banks... less premium...how worthy?
3 years ago

Has your smart phone slowed down? Here are tips to speed it up
3 years ago

Dental plaque formation, causes and care
3 years ago

Cholesterol is good...But when is it bad?
3 years ago

Make tasty panipuri at home
3 years ago

P2P platforms help easy lending, borrowing
3 years ago

Why Apple iPhone is expensive? Want it for less price?
3 years ago

Tips to cool down your heated smart phone
3 years ago

Which is better...own or rented house?
3 years ago

App that listens and types in Telugu
3 years ago

Jaundice could be dangerous if neglected
3 years ago

Sponge cake in a jiffy...no oven...with and without eggs
3 years ago

What happens when you don't repay loans
3 years ago

Yogurt, curd, dessert, paneer, cheese...what's the difference?
3 years ago

IT dept. eagle eye on bank deposits... what to do?
3 years ago

Google Tej app...transfer funds in a jiffy
3 years ago

Truths about money, you must know
3 years ago

Huge benefits with Multani Mitti
3 years ago