Government services at your fingertips with these apps
22-01-2018 Mon 11:32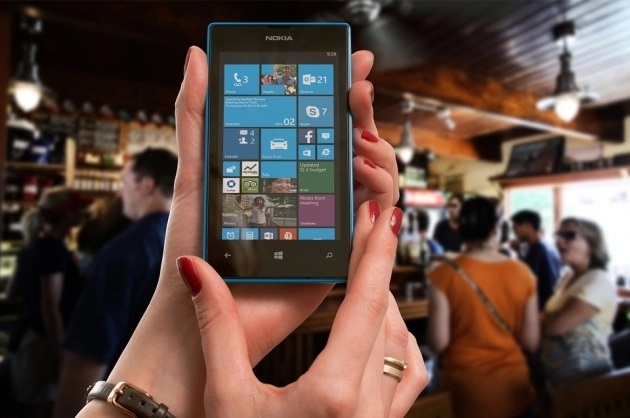 It is the digital age. With the advent of Modi Government in the Centre, all government services have turned digital. Many apps are available to us. Some of them are useful. This attempt is to describe them: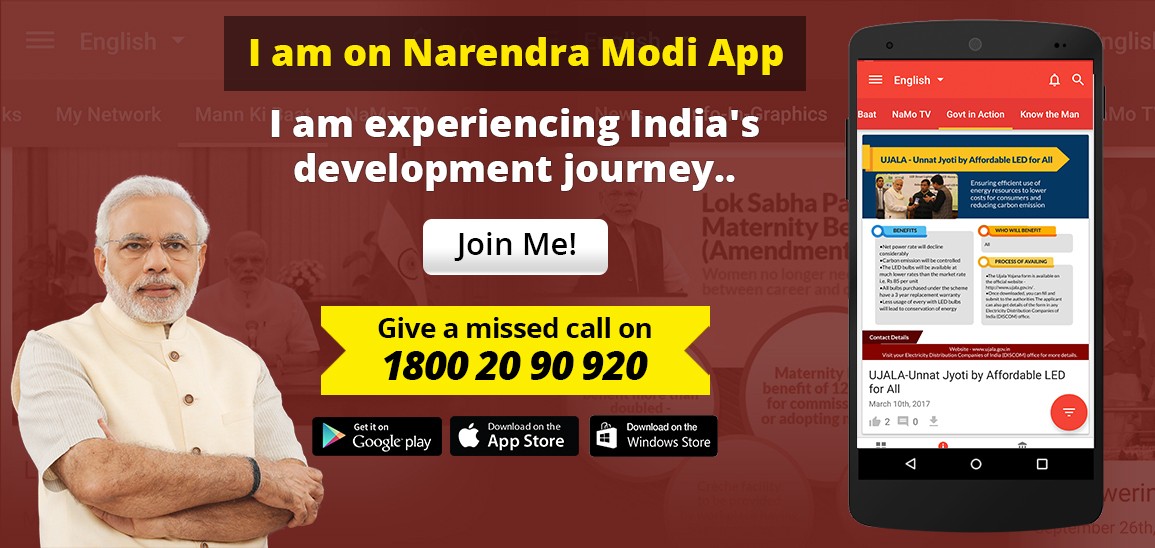 This is the official app of Prime Minister Narendra Modi. This app will reveal the daily schedule of the Prime Minister. It has a unique option of receiving messages or emails directly. Mr. Narendra Modi has brought out this app to share his ideas with the people. Any episode of the Prime Minister's Mann Ki Bhaat can be heard through this app. There is a facility for reading the PM's blogs or learning about many details of his life from biography section. The app can be downloaded through Android Play Store.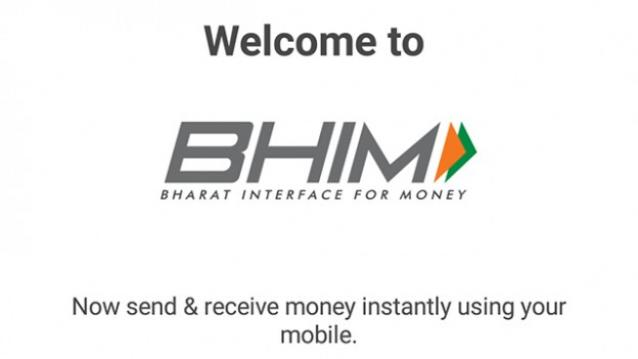 It is meant for making digital payments. Bharat Interface For Money (BHIM) is its full form. It works on the basis of Unified Payment Interface (UPI). In case you have this app on your phone, cash transactions can be carried out very easily. The payments are made directly from the bank account. No need of loading the app. Users can make or accept payments, through any means like UPI address, mobile number or QR code. All those who have accounts in any of the banks listed on UPI platform can connect through BHIM app.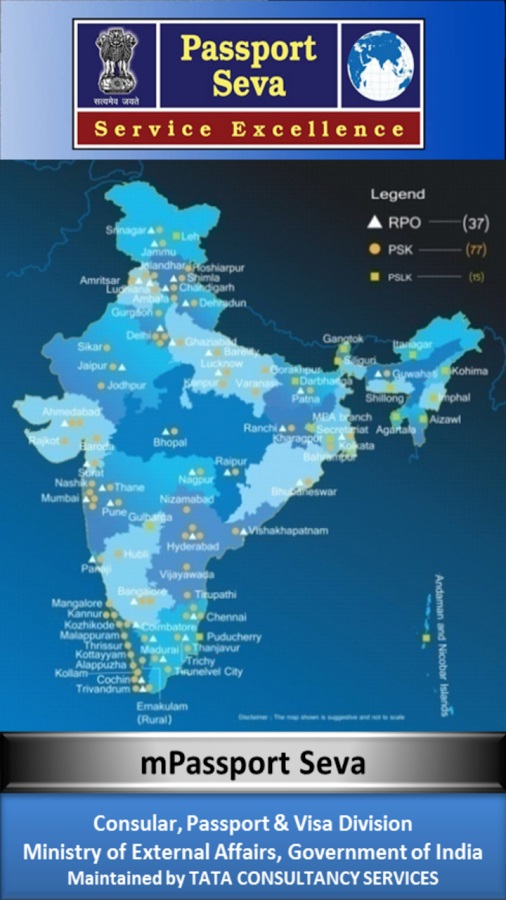 The app is meant for getting services. Not just that. It is meant for obtaining the details of services offered in passport office. External Affairs ministry is offering many kinds of services related to passport through this app. You can learn about the nearest passport service centre (PSK) or district passport cell (DPC), through this app. With the help of your pin code, you can learn about the nearest centre. You can search for details of police station. There is a facility to know about the application as well as the fee that has to be paid. If you have applied for passport or in case of renewal, you can learn about the status of your application by entering your date of birth and file number. The app also gives all the information on how to apply for a passport and the documents that have to be produced.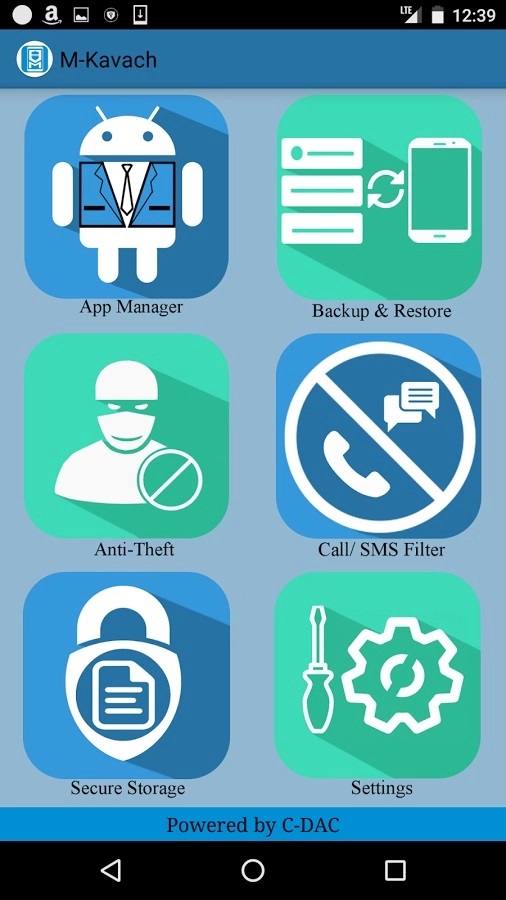 This is a mobile security app. Centre for development of Advanced Computing (CDAC), that comes under Electronics and Information Technology department of the Centre, has developed this app. It protects from malware attacks and hacking. It ensures that no one misuses the WiFi, Bluetooth or camera that you are using. If you lose your phone, you will know immediately if someone changes the SIM. If your mobile is used by someone, the data in it can be deleted via remote control. Your lost phone can be reset. The app offers the facility to back up the phone data in the remote server, and restore it later. It can be downloaded from Android Play store.
Voters can correct their names in the Voter's list, through this app. They can apply for new voter ID. Along with changes in voter card, they can even delete their name from the list.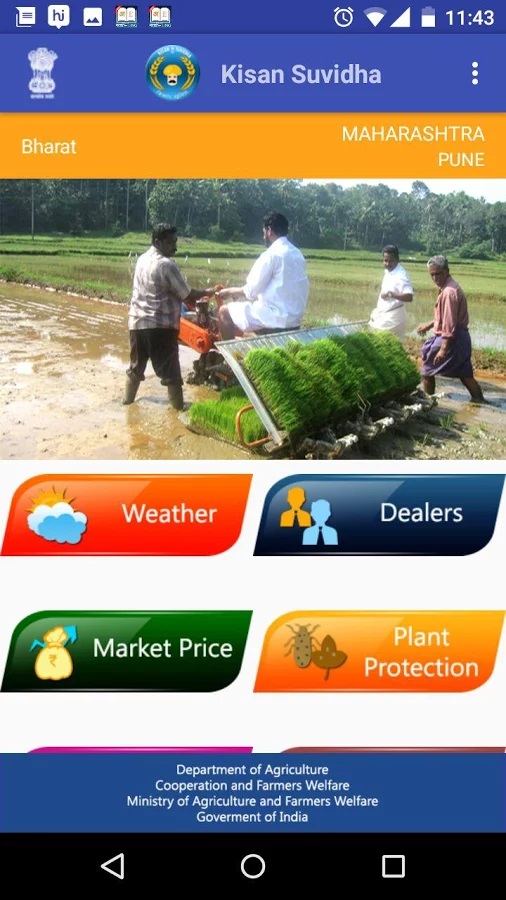 This is meant for the farmers. It has been created to send information to the farmers quickly. The weather conditions in their locale, and forecast for the next five days, steps to be taken to care for the crops, prices in the nearby commodities market, and the highest rate in the state for a particular crop, are all available in the app.
An app meant for a number of services, Unified Mobile Application for New age Governance (Umang) has been developed by the Centre. Employees Provident Fund Office (EPFO), MYPAN meant for applying for PAN card, Digilocker for pensioners, Digisevak for applying to government jobs and hundreds of other government services can be availed via Umang app.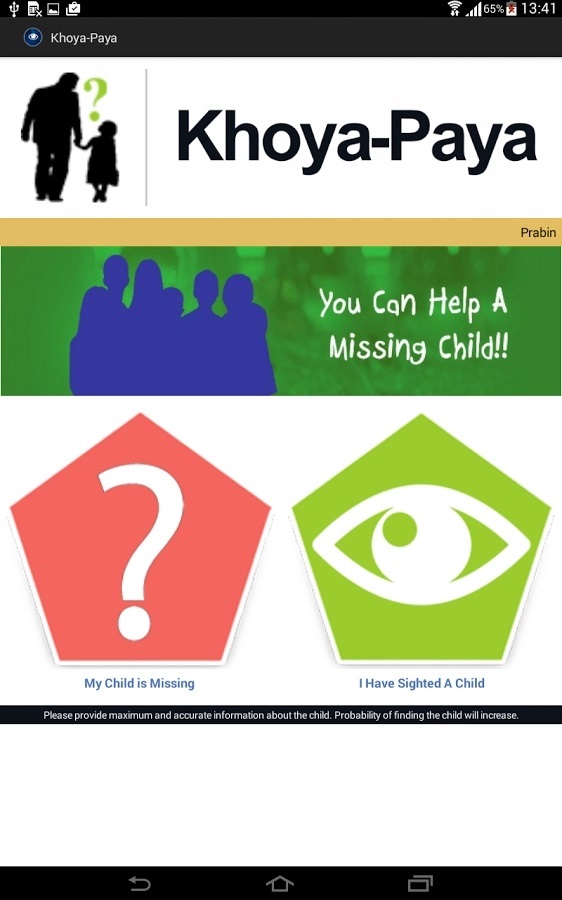 It is meant as a social service app. The app can be used to give information about missing children. Anyone can download it. They can register themselves with their names and other details. The names of the missing child or children along with their details can be posted. Everyone will come to know about the missing children through the app. This makes the finding of the children easy. The app provides information about how many kids are missing and how many were rescued through the app. Based on the info regarding those who have been found, the users can find their children. It is a platform where the information regarding missing children is shared quickly among a vast majority of the people.
Goods and Services Tax (GST) is being implemented since July 1st, 2017. How to change to the new tax system, GST regulation, law and other details are mentioned in the app. News of recent changes to GST is also available in the app. CBEC help desk can be consulted through this app.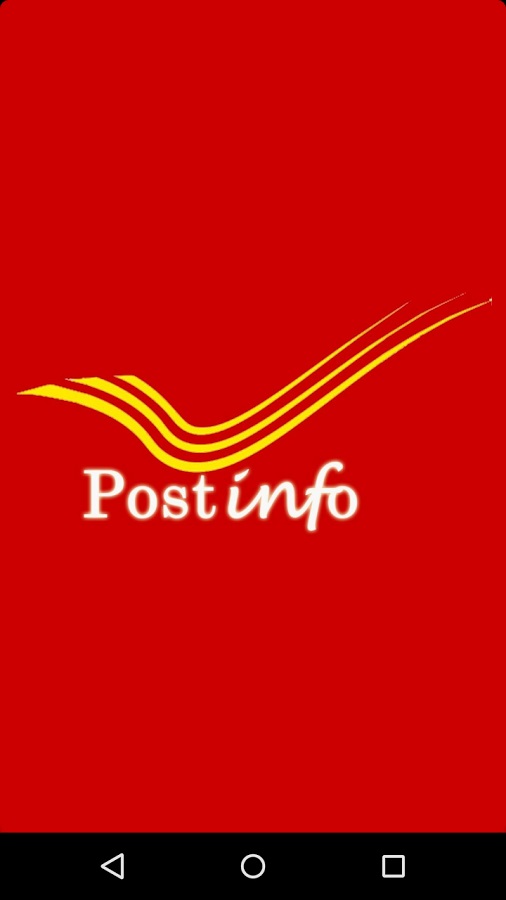 The app has made postal services customer-friendly. Through the app, Speed Post, Registered Letter, Registered Parcel, Electronic Money Order info can be tracked. There is a calculator to know about the charges of sending parcels or letters. The location of the nearest post office is known. Post office address, representative name and phone number is also available. Interest rate on savings schemes can be known.
There are many doubts regarding income tax among us. As such, many are even afraid to file tax returns. For such ones the AAYKAR SETU app is ideal. You can clarify your doubts regarding tax. There is the facility of LIVE CHAT. Other services regarding income tax is also available. There are calculators that tell us how much tax we owe.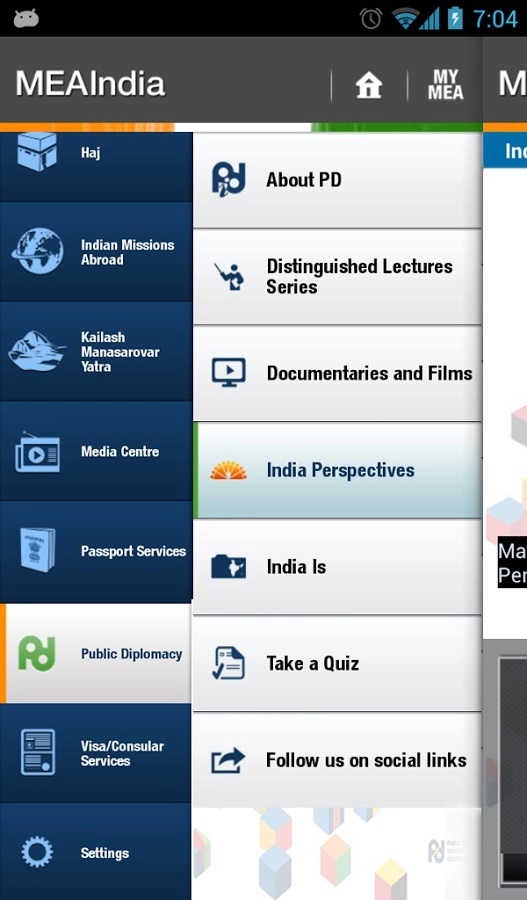 It is Ministry of External Affairs (Foreign department) official app. This app provides all the services that are within the purview of MEA. eCitizen, passports, visas, Indian embassies, High Commissioner information is also available. Media info of the department can also be seen.
This app helps people to connect directly with the Prime Minister's Office (PMO). Users can discuss about various subjects on the app.
This app is used for booking gas cylinders, checking refill history, surrender LPG connection or lodge complaints. HP gas consumers can enjoy all the services through the app by downloading it.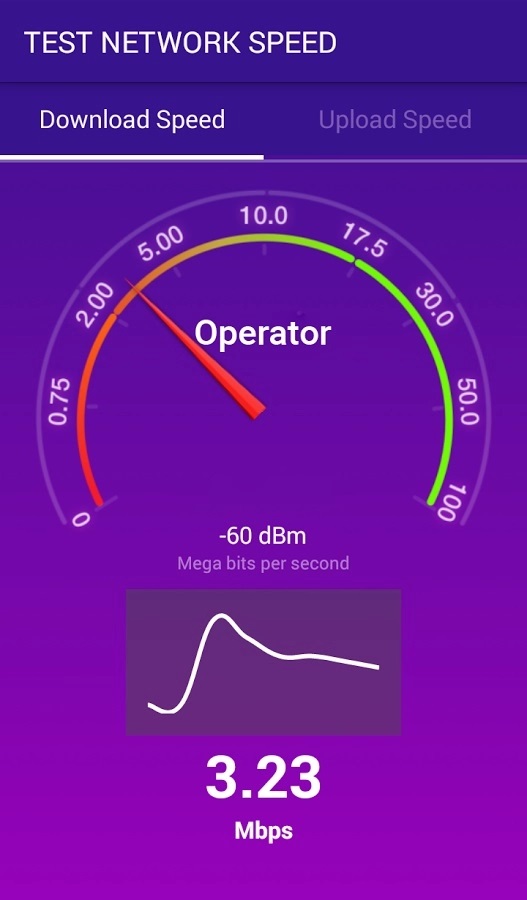 My Speed is an app created by Telecom Regulatory Authority of India (TRAI). It facilitates checking data speed in real time, by mobile phone users. Users need not inform TRAI authorities about this. What is the data speed, network info, location of mobile phone and other information reaches TRAI via the app. The department later publishes the data.
Andhra Pradesh (AP) government has created this app for making its civic services more reachable to the people. It is a citizen's services app. Many kinds of government services can be obtained through this app. Electricity bills, water, gas bills, payment of taxes, banking, agriculture, passport application status, news, health care and many other services are available. There is a payment gateway to pay bill or taxes, in the app.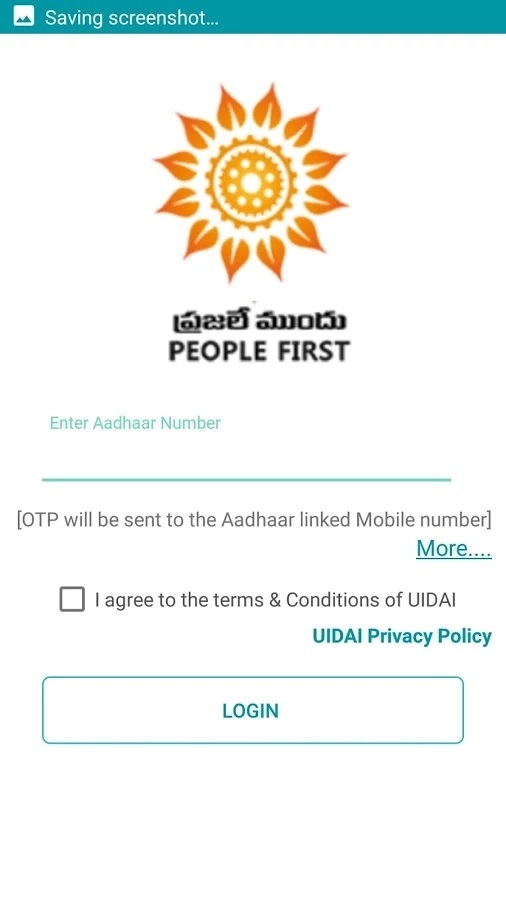 Even this is an AP government app. Details of the people and the government services that they have availed are mentioned in this app. You can complain about civic services. Officials connect directly with the people through this app, to know about their opinion on government programmes. The citizens too can lodge complaints through this app. Those who install this app can login with their Aadhar number. They can get the details of their family members that are recorded in government files. Also, they can download caste, residence, income, birth and death certificates. They can learn about the government programmes.
It is an app created by Telangana Regional Transport Authority (RTA). It is meant for vehicle owners to file their documents related to their vehicle, safely in one place. Vehicle Registration Certificate (RC), driving licence, vehicle insurance papers, can be saved in digital form. This can be shown to RTA or police officials during checks or inspection drives. You don't have to carry all the original documents with you, wherever you go. There is no fear of losing them or that they will get wet in the rain. Once the documents are downloaded in the app, they can be accessed even offline.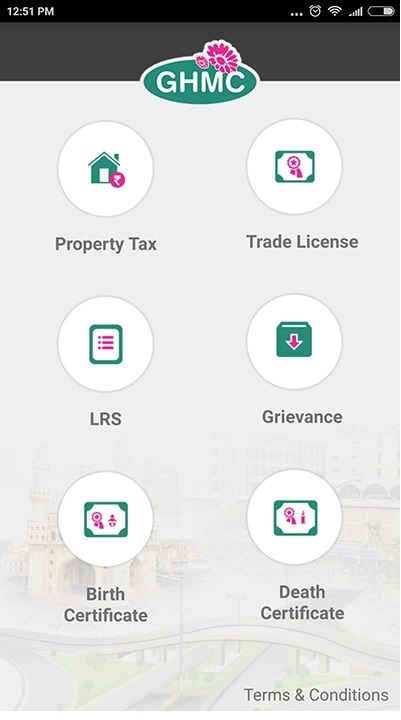 It is an app concerning Greater Hyderabad Municipal Corporation (GHMC). It is offering five key services. Property tax, trade licence fees, layout regulation scheme (LRS) status, birth and death certificates can be availed. The prescribed formats for these services can be got through the app. Complaints regarding manholes, potholes, garbage dumps and street lights can be made through the app.
The app has been developed by Hyderabad Police IT cell. Women travellers can click on the emergency SOS button, when in trouble. It has a list of the contact numbers of Telangana police and is useful for lodging complaints. This app has won the Golden Award in eGovernance category, at the national level.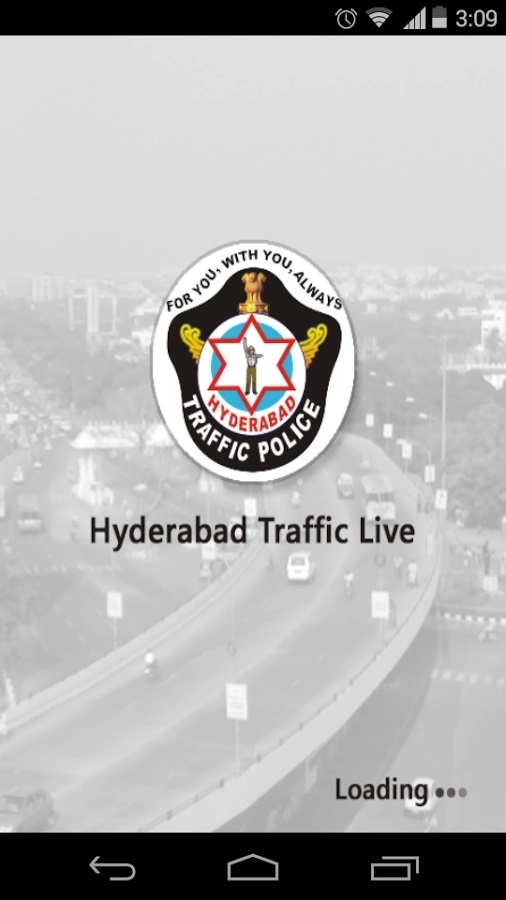 This app is useful while in traffic in the city. Local traffic police station, address and official contact numbers, traffic rules and regulations, tips to manoeuvre through traffic, emergency contact numbers, fine for traffic offences, auto charges, live traffic info etc., are available on the app.
This app has been released by Telangana government long back. You can make payments through the app. Transactions are not charged. It is useful to the people as well as the government. While the people can avail government services through the app, the government can offer its services directly through it. People, the government as well as private parties can transact through the app. The app offers benefits of the government programmes to the beneficiaries.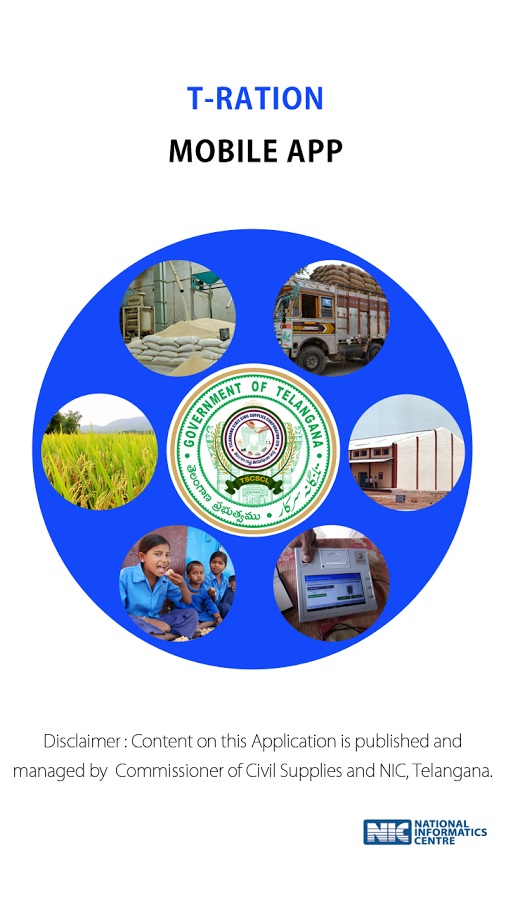 It has been developed by Telangana Civil Supplies department. It has all the information related to ration cards, were the card holders can know about the quota that has been released to the ration shops, which ration shop, the commodities supplied to a particular ration shop, available stock position and the transactions made on the ration card. Civil Supplies department Commissioner, C.V.Anand said that by entering the ration shop number, name of the dealer, mobile number, etc, the card holders can know whether the shop is open or closed.
---
More Articles

Joint life insurance policy for couple...how beneficial?
3 years ago

Are you using the right charger for your phone? Check out
3 years ago

Shoot amazing videos with mobile phone
3 years ago

How to delete, block emails in Gmail?
3 years ago

Are your eyes healthy? Identify eye problems this way
3 years ago

Government services at your fingertips with these apps
3 years ago

Ways to increase height: Any options?
3 years ago

Life after death…what organs can be donated…give life to how many?
3 years ago

Phones costlier than Apple iPhone
3 years ago

Hyderabad Metro Rail halts..facilities in stations
3 years ago

Green peas curry...tasty for chapattis, paratas
3 years ago

Age for insurance cover. Need it for 100 years?
3 years ago

Shares that will go up in 2018; recommended by brokers
3 years ago

These are New Year resolutions of celebrities...what about us?
3 years ago

LIC policy that protects you from cancer... less premium, more protection
3 years ago

What do kids like... what they don't?
3 years ago

Lens resolution and not pixels make the difference in camera...unknown facts
3 years ago

What is the truth about North Korea?
3 years ago

Open zero balance account in any bank
3 years ago

Separate test for each health problem... what is known in which test?
3 years ago

Do this to increase life of phone battery, backup
3 years ago

New scooters that will arrive at your doorstep soon
3 years ago

Health insurance from banks... less premium...how worthy?
3 years ago

Has your smart phone slowed down? Here are tips to speed it up
3 years ago

Dental plaque formation, causes and care
3 years ago

Cholesterol is good...But when is it bad?
3 years ago

Make tasty panipuri at home
3 years ago

P2P platforms help easy lending, borrowing
3 years ago

Why Apple iPhone is expensive? Want it for less price?
3 years ago

Tips to cool down your heated smart phone
3 years ago

Which is better...own or rented house?
3 years ago

App that listens and types in Telugu
3 years ago

Jaundice could be dangerous if neglected
3 years ago

Sponge cake in a jiffy...no oven...with and without eggs
3 years ago

What happens when you don't repay loans
3 years ago

Yogurt, curd, dessert, paneer, cheese...what's the difference?
3 years ago

IT dept. eagle eye on bank deposits... what to do?
3 years ago

Google Tej app...transfer funds in a jiffy
3 years ago

Truths about money, you must know
3 years ago

Huge benefits with Multani Mitti
3 years ago