These are New Year resolutions of celebrities...what about us?
05-01-2018 Fri 14:32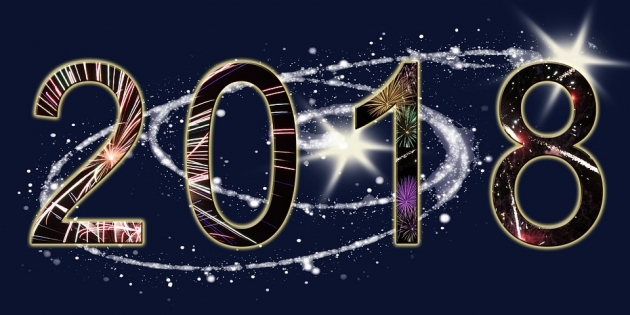 When the New Year sets in, several of us have new hopes, desires and aspirations. At least in the New Year we should be able to achieve our desires and fulfill our desires. Right from ordinary people to celebrities, everyone resolves to do something new. However, it is interesting to know what celebrities are wishing and resolving to do. This could inspire and encourage us.
Mark Zuckerberg has won the world, albeit indirectly. He had resolved to tour all the 30 states of America, in 2017. He wanted to do this as part of his desire to better his view of life. However, he was not totally successful. In 2016 he had resolved to set artificial intelligence to do all kinds of household tasks. In his own words, "the questions before me in 2016 are...to set up artificial intelligence to run easy tasks in the household." Meaning, artificial intelligence is used to do odd jobs like dealing with lights, temperature control, operate things, music, security, etc. He did achieve it. In 2015 he had decided to read a book a week. His wish was to read books on various cultures, beliefs, histories and technologies.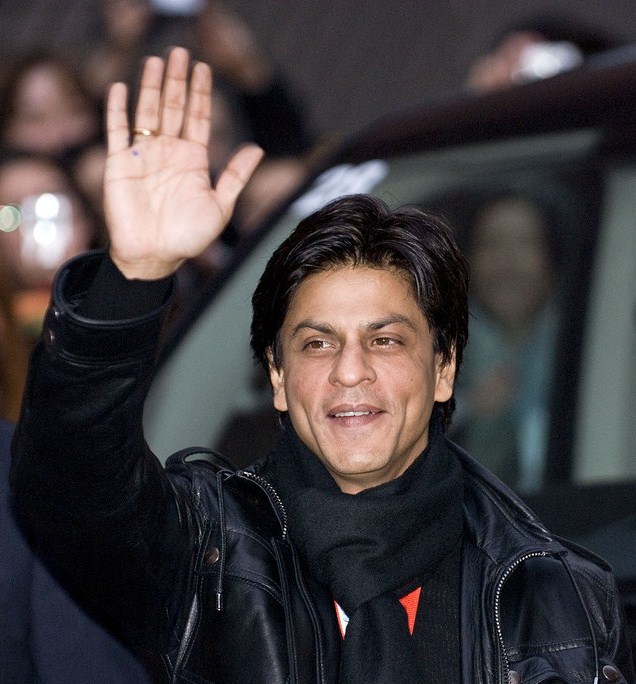 Bollywood super star Shah Rukh Khan has been resolving at the beginning of every year since 2010, to stop smoking. But he is unable to do that. "I know this is a bad habit. But the habit is not leaving me. I am trying very hard. I know about the harmful effects of this," Shah Rukh said about his weakness, a bit anxiously. Shah Rukh has two sons and a daughter, Suhana, who he said is averse to smoking.
Bollywood star Bipasha Basu resolves to be a harmless liar. Lies brings us out of some difficult situations, she said. That is why she has resolved in 2011 to learn to speak lies. However, she appears to have failed to succeed in this. She took the same resolution again in 2012.
Sonu Sood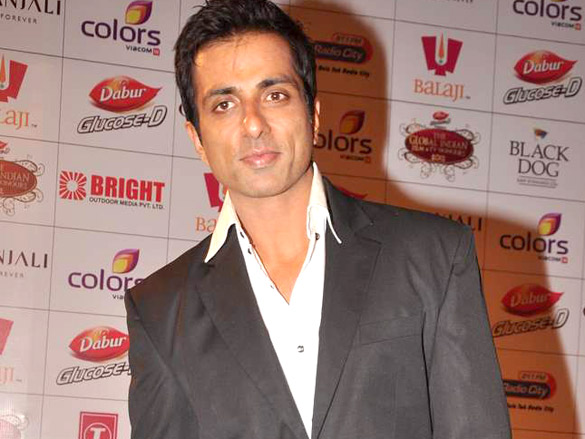 Bollywood and Tollywood actor Sonu Sood, resolved in the past...to start a trust or an organisation in his mother's name and help educate poor students. His mother had been a professor.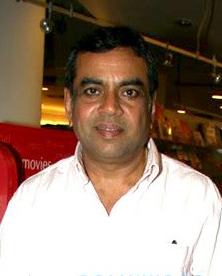 Telugus need no introduction of this actor. Paresh, who had faced numerous health problems in the past, decided to do yoga in the New Year and he implemented it.
One of the top heros of Bollywood, Ranveer Singh, decided to take care of his health since 2016. To drink more water, spend more time in meditation, exercise daily and remain fit is his goal.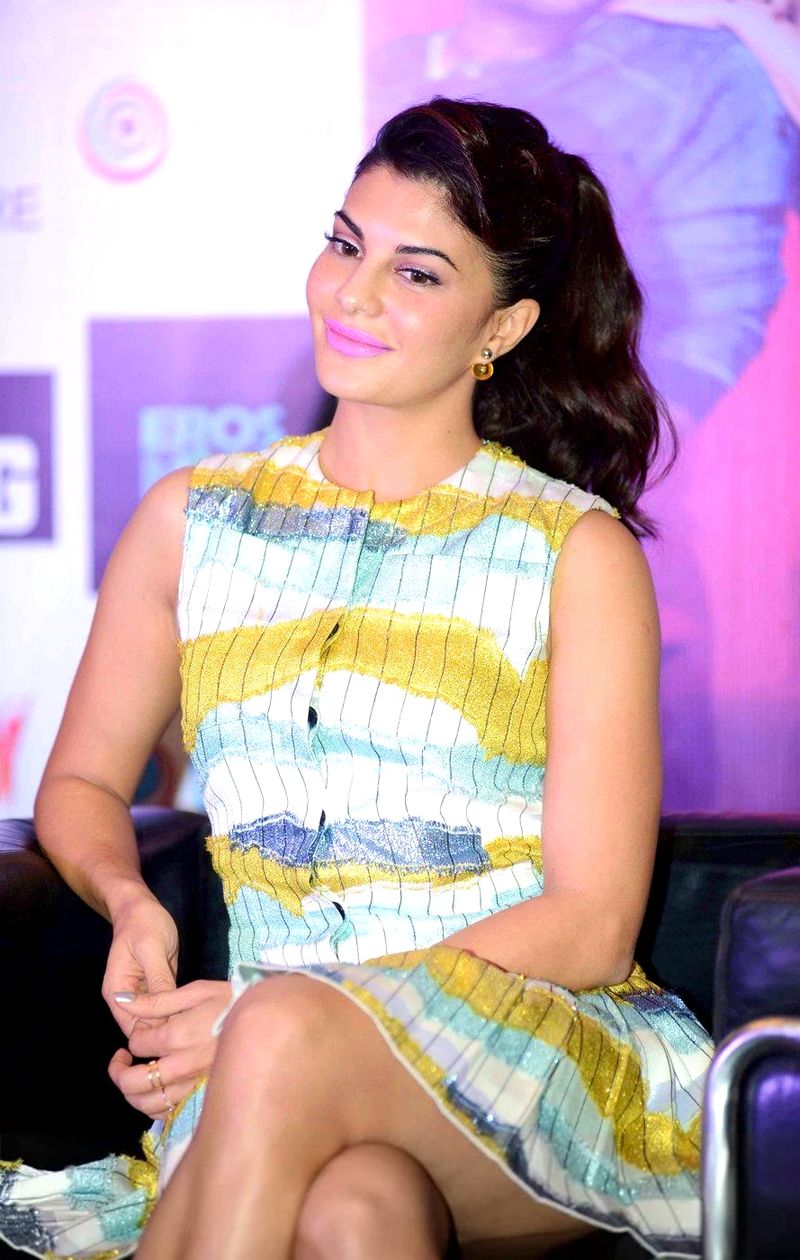 The attractive actress, Jacqueline Fernandez is quiet human. She is giving a helping hand in service-oriented activities since a long time. Also, she has resolved in the New Year, to do better service for better living standards for the people.
He had resolved in 2016 to expertise in two musical instruments, saxophone and piano.
This lady had resolved last year to become more tolerant and control herself in the presence of others.
As a reminder for the New Year, it is the practice to make resolutions. It is not Indian culture. It began 4,000 years ago in Babylonia. They began the culture of celebrating New Year every year. But then New Year happened in March, every year.
Even though man's life stretches over a number of years, it is very small. Life span is expected to be around 70 years to 80 years on the average. Very few hit a century. It is part of life, for every year to melt away. Man tries to achieve many things in the little time that is available. The year is a symbol of this. You are aware that we usually recollect past incidents as having happened in a particular year. This culture has become popular world-wide, in view of the calendar gaining prominence.
Before planning for 2018, some questions...
What is the skill you want to learn in 2018?

Which among the skills you already know, you would like to improve?

Names of must read books

Your goals and what you need to do this year, to achieve them.

Your strengths and how to continue them.

What are your weaknesses, and how to get rid of them?

How to improve your relation with your spouse, children?

What are you planning to do this year, to improve your physical and mental health?

How will you improve your family finances this year?

What is bringing dissatisfaction to you? What are the ways to overcome it

Wipe out the bitter experiences of 2017. Break the emotional walls, that are in the way of past darkness and future brightness. With double the enthusiasm and with a calm mind, step into the New Year.

First thing to do is to love yourself. Self-respect is irreversible.

Painting, cooking, dancing, or singing...have some hobby. Allot some time for your hobby even in a busy schedule. Because if you do something that gives you joy, you will feel energetic. You will overcome pressure because of this.

What do you plan to do in the New Year.? Are you planning to visit Ooty, Mysore or Taj Mahal? Do you want to start a new business? or you want to improve your skills in your field of work? Whatever you goal, be clear about it, ready a schedule and practice it. You will succeed. That's all, but do not carry over these goals for the next year.
---
More Articles

Joint life insurance policy for couple...how beneficial?
3 years ago

Are you using the right charger for your phone? Check out
3 years ago

Shoot amazing videos with mobile phone
3 years ago

How to delete, block emails in Gmail?
3 years ago

Are your eyes healthy? Identify eye problems this way
3 years ago

Government services at your fingertips with these apps
3 years ago

Ways to increase height: Any options?
3 years ago

Life after death…what organs can be donated…give life to how many?
3 years ago

Phones costlier than Apple iPhone
3 years ago

Hyderabad Metro Rail halts..facilities in stations
3 years ago

Green peas curry...tasty for chapattis, paratas
3 years ago

Age for insurance cover. Need it for 100 years?
3 years ago

Shares that will go up in 2018; recommended by brokers
3 years ago

These are New Year resolutions of celebrities...what about us?
3 years ago

LIC policy that protects you from cancer... less premium, more protection
3 years ago

What do kids like... what they don't?
3 years ago

Lens resolution and not pixels make the difference in camera...unknown facts
3 years ago

What is the truth about North Korea?
3 years ago

Open zero balance account in any bank
3 years ago

Separate test for each health problem... what is known in which test?
3 years ago

Do this to increase life of phone battery, backup
3 years ago

New scooters that will arrive at your doorstep soon
3 years ago

Health insurance from banks... less premium...how worthy?
3 years ago

Has your smart phone slowed down? Here are tips to speed it up
3 years ago

Dental plaque formation, causes and care
3 years ago

Cholesterol is good...But when is it bad?
3 years ago

Make tasty panipuri at home
3 years ago

P2P platforms help easy lending, borrowing
3 years ago

Why Apple iPhone is expensive? Want it for less price?
3 years ago

Tips to cool down your heated smart phone
3 years ago

Which is better...own or rented house?
3 years ago

App that listens and types in Telugu
3 years ago

Jaundice could be dangerous if neglected
3 years ago

Sponge cake in a jiffy...no oven...with and without eggs
3 years ago

What happens when you don't repay loans
3 years ago

Yogurt, curd, dessert, paneer, cheese...what's the difference?
3 years ago

IT dept. eagle eye on bank deposits... what to do?
3 years ago

Google Tej app...transfer funds in a jiffy
3 years ago

Truths about money, you must know
3 years ago

Huge benefits with Multani Mitti
3 years ago