New scooters that will arrive at your doorstep soon
12-12-2017 Tue 12:16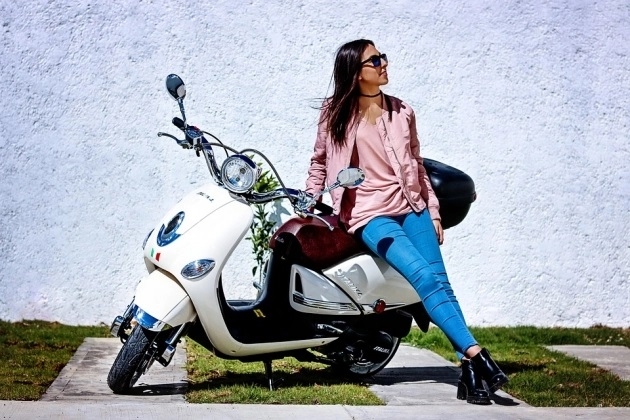 For a while in the recent past, bikes ruled the roads. Now it is scooters. The taste of vehicle drivers is changing with the time. Mainly, the inconvenience of changing gears in the midst of traffic is luring many towards gearless scooters. As such many automobile companies are focussing on releasing new scooter models regularly. Consequently, new products are going to be introduced by popular companies, in the next one or one and a half years. Let us learn about them: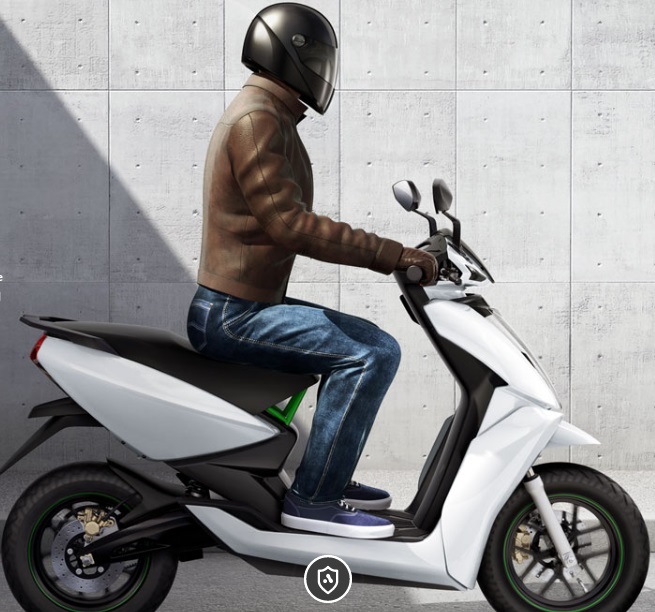 This electric scooter is the innovation of, Madras IITians, Tarun Mehta and Swapnil Jain. They established a start up in 2013. They innovated with Ather S340 scooter model, after three years of research. The future is that of Electric scooters. In view of pollution levels rising up abnormally, even India is about to come up with plans to permit only electric vehicles.
Union minister Gadkari has already announced that only electric vehicles will be permitted from 2030. Automobile companies are now focussing releasing electrical versions. In this context, take a look at the electrical vehicles. Ather S340 is made entirely out of indigenous spare parts, except for the lithium battery that is imported from abroad.
This is not any normal scooter. It is a powerful one. They have used a very powerful engine in this. A major portion of the body of the scooter is made with aluminium. It has mono shock suspension and regenerative braking system. However, it does not have fast charging facility, that all electrical scooters have and this might be a disadvantage. However, in Ather S340 the battery is charged 80 per cent in just one hour. In case of low power, drivers can recharge and use the scooter within an hour. This might come into the market in 2018.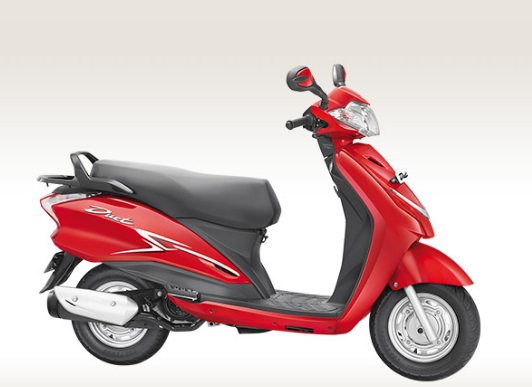 Hero Motor Cars exhibited Hero Duet E version of scooter in 2016 Automobile Exhibition. It will make a slight change in the design and bring it out into the market in 2018, with a fully electrical engine. It is designed on the internal combustion engine model. A 5kw electric motor has been fixed. It will pick up 60 kmph speed within 6.5 seconds, the company said.
Once charged, you can travel up to 60 km. Hero company is into manufacture of electric scooters from the start. It has used the existing technology for Duet E. This model is close to the Leap model electric scooter. There is an alarm against theft, installed in the scooter. This will come into the market next year.
Popular two-wheeler company TVS motors are bringing a special scooter, for vehicle lovers. This is called Entorq 210. It has big wheels and tubeless tyres. The size of the scooter too resembles that of a super bike. It was exhibited by the company in 2016 auto expo. A new technology has been introduced in this, the company said. Roto petal dual disc brakes and anti-skid braking system (ABS/does not skid when brakes are applied) have been provided.
Also ultra modern LED lighting, GPS navigation, smart phone are aligned, with smart on and off facility. It is designed for long distance travel and riding. Other features include, 212.5 cc liquid cooled fuel injected engine, ultra modern variomatic transmission gear box, 120 kmph speed and an 8.5 lt. fuel tank. TVS is also coming up with another scooter with the same Entorq concept, of 125 cc capacity. It is called Entorq 125, and will give tough competition to Honda Activa and Suzuki Yaris models.
Vespa GTS 300 ...very expensive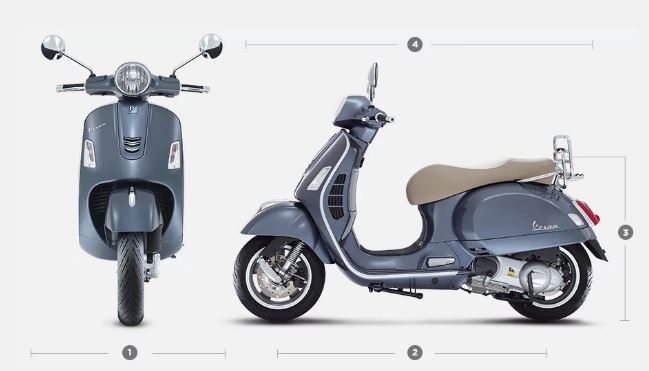 Italy-based Piagio is coming up with Vespa GTS 300 premium scooter. This will be the most expensive scooter when it comes into the market. This model is totally imported. It resembles the old Vespa model. It sports 278 cc single cylinder engine with 21 bhp capacity. LCD display is an additional feature. It also has traction control and dual channel ABS. It is estimated to cost around Rs. 4 lakh.
It is a scooter with 150 cc engine capacity. While Aprilia is the only one which is in 150 cc scooter segment, Hero Motor Cars is stepping into this high capacity scooter segment. It will compete with PPX 150 model of Honda, which is sold in Europe and other markets. PPX 150 has not reached Indian markets will do so soon. It will look like ZIR 150 and resemble Maxi scooter model. Hero is coming out with two models. One of them is flat floor board and the other is where the front side is high, as in Europe. The features include two projectors head lamp, daylight bulbs, protection screen near the handle, etc. However, there is no clarity on when it will come into the market. The fair estimate is that it will be seen in one-and-a-half years.
Hero Monocarp is coming out with another scooter in the beginning of next year, called Hero Dare, of 125 cc capacity. It sports 124 cc air cooled mill pumping and 9 PHS power engine. Telescopic Fork, disc brake, alloy wheel, LED daylight, mobile phone charging socket, boot light etc., are other new features. It has just self-start.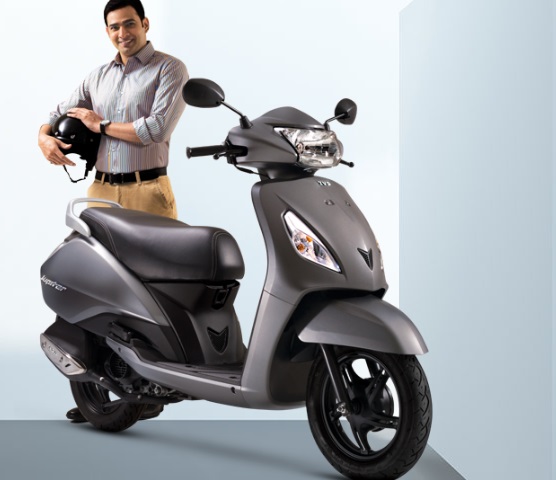 Because of the increasing interest in electrical vehicles, TVS Motors too is focussing on making of electrical scooter. It is trying to bring out the electrical model of TVS Jupiter in the beginning of 2018. The spare parts mostly will be of TVS Jupiter. The design and suspension too will resemble TVS Jupiter. It is learnt that this electric scooter is undergoing trails. TVS has not revealed the details of its features yet. The price might almost the same of the current TVS Jupiter.
Mahindra Electric scooter
Mahindra and Mahindra are proposing to bring out the electric version of Gusto model. Work on this has already begun. The company engineers are in the nascent stage of electric scooters, it is learnt. It might be released in the beginning of 2018.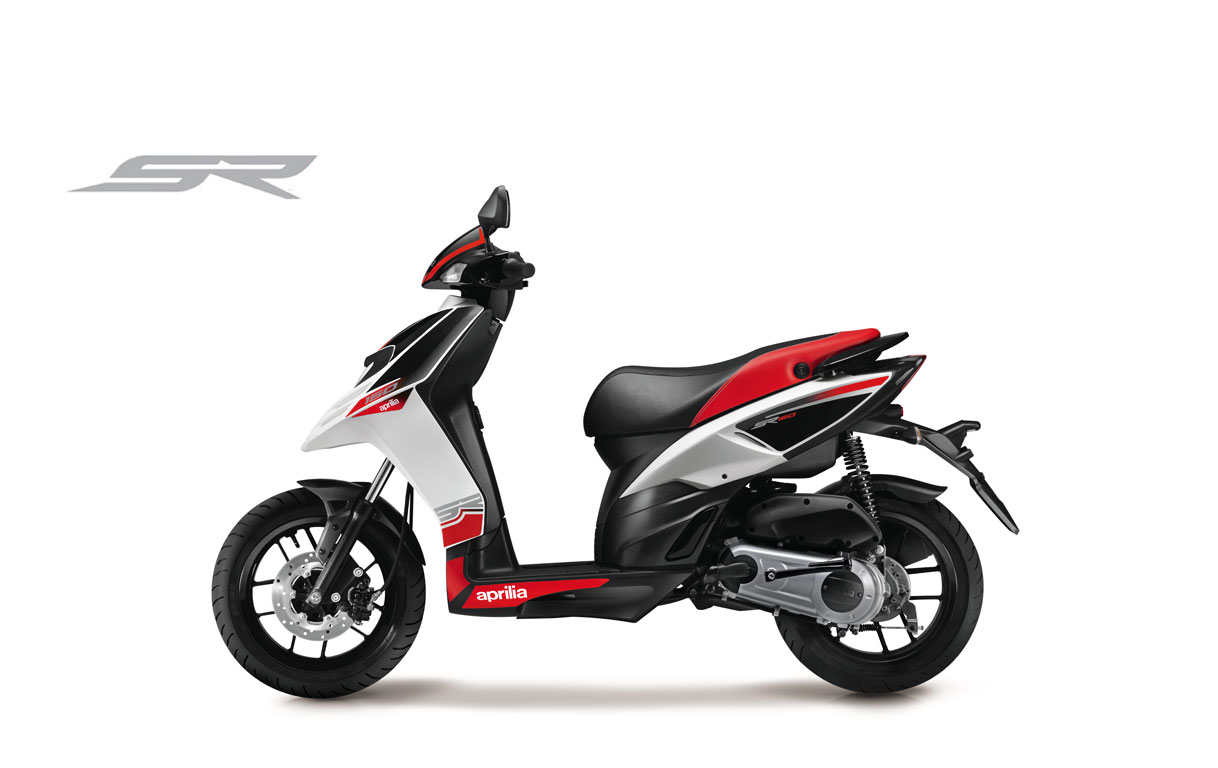 While Aprilia 150 SR is already popular, the company is coming out with 125 cc model. It will be exhibited in the auto expo that is going to be held in January. Its price is estimated at Rs. 55,000.
---
More Articles

Joint life insurance policy for couple...how beneficial?
3 years ago

Are you using the right charger for your phone? Check out
3 years ago

Shoot amazing videos with mobile phone
3 years ago

How to delete, block emails in Gmail?
3 years ago

Are your eyes healthy? Identify eye problems this way
3 years ago

Government services at your fingertips with these apps
3 years ago

Ways to increase height: Any options?
3 years ago

Life after death…what organs can be donated…give life to how many?
3 years ago

Phones costlier than Apple iPhone
3 years ago

Hyderabad Metro Rail halts..facilities in stations
3 years ago

Green peas curry...tasty for chapattis, paratas
3 years ago

Age for insurance cover. Need it for 100 years?
3 years ago

Shares that will go up in 2018; recommended by brokers
3 years ago

These are New Year resolutions of celebrities...what about us?
3 years ago

LIC policy that protects you from cancer... less premium, more protection
3 years ago

What do kids like... what they don't?
3 years ago

Lens resolution and not pixels make the difference in camera...unknown facts
3 years ago

What is the truth about North Korea?
3 years ago

Open zero balance account in any bank
3 years ago

Separate test for each health problem... what is known in which test?
3 years ago

Do this to increase life of phone battery, backup
3 years ago

New scooters that will arrive at your doorstep soon
3 years ago

Health insurance from banks... less premium...how worthy?
3 years ago

Has your smart phone slowed down? Here are tips to speed it up
3 years ago

Dental plaque formation, causes and care
3 years ago

Cholesterol is good...But when is it bad?
3 years ago

Make tasty panipuri at home
3 years ago

P2P platforms help easy lending, borrowing
3 years ago

Why Apple iPhone is expensive? Want it for less price?
3 years ago

Tips to cool down your heated smart phone
3 years ago

Which is better...own or rented house?
3 years ago

App that listens and types in Telugu
3 years ago

Jaundice could be dangerous if neglected
3 years ago

Sponge cake in a jiffy...no oven...with and without eggs
3 years ago

What happens when you don't repay loans
3 years ago

Yogurt, curd, dessert, paneer, cheese...what's the difference?
3 years ago

IT dept. eagle eye on bank deposits... what to do?
3 years ago

Google Tej app...transfer funds in a jiffy
3 years ago

Truths about money, you must know
3 years ago

Huge benefits with Multani Mitti
3 years ago