Health insurance from banks... less premium...how worthy?
12-12-2017 Tue 12:08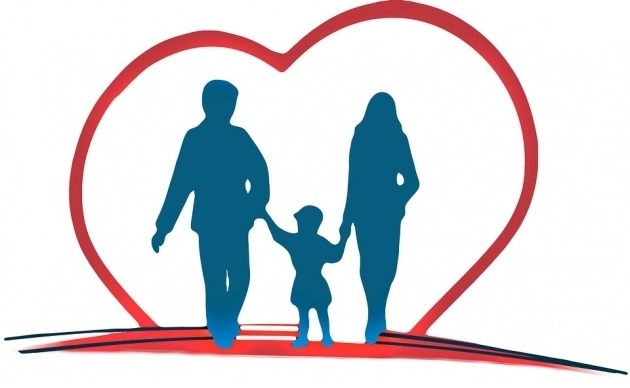 Every family now realizes the need for a health insurance policy. At times where the medical bills are skyrocketing, imagine the condition of common men, who are hospitalized with serious illness. In recent times, people are wondering if it is better to take a health insurance policy, from any insurance company or from a bank. The reason for this is, banks are offering less premium rates. In this context, let us see which is better, based on the data available to us:
Now a days, health insurance policies are available at all banks. They have some attractive features and low premium. But are these policies really beneficial? For an explanation it is necessary to look in to more details. There are two benefits behind banks offering these policies to their customers. One is to earn commission through them. Another is, by offering low premiums, they will be able to retain their existing customers as well as attract new ones.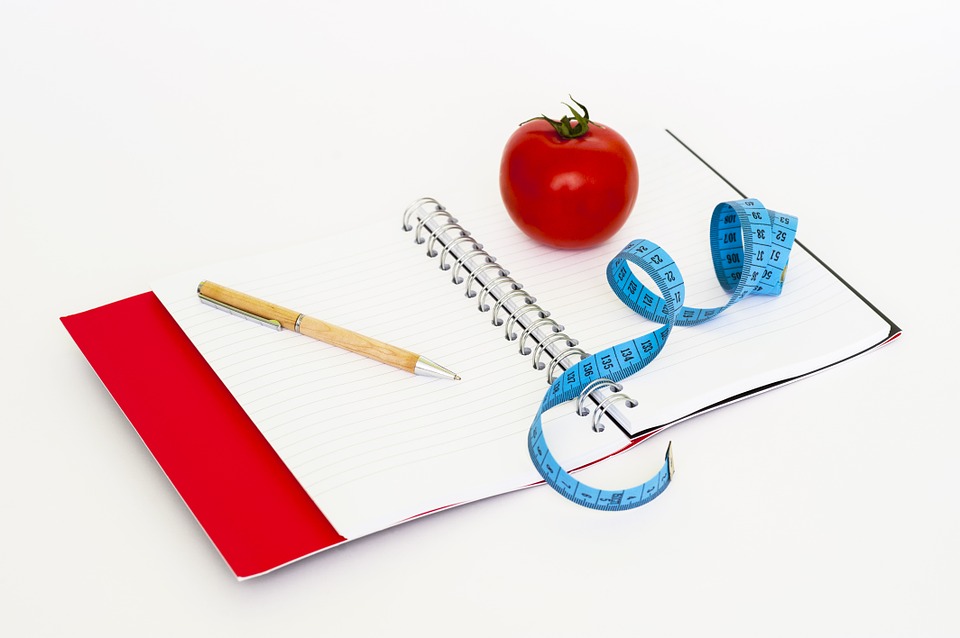 Normally the premiums offered by banks on health insurance policies are less, when compared to those of insurance companies. Banks have lakhs of customers. That is why, they tie-up with insurance companies and offer low premiums. Even the insurance companies are coming forward for such tie-ups, as they can get bulk policy holders, without a struggle. The rate of premium is less, because of this reason. It is notable that some public sector banks offer very low premiums.
For example, Syndicate Bank is offering a policy, called 'SyndArogya,' in a tie-up with United India Insurance. In this, the premium is the same for everyone, from age 30 years to 60 years. The fact that premium is not increasing with age, is an attractive feature. If the same policy is taken directly from National Insurance, a 55-year-old person will have to pay Rs. 10,000. If the same person takes a health policy (couple, two children), from Bank of Baroda, the premium would be Rs. 4,500. Moreover, there are no conditions like sub limit or co-payment, for room rents or doctor's consultations, in Bank of Baroda health policy.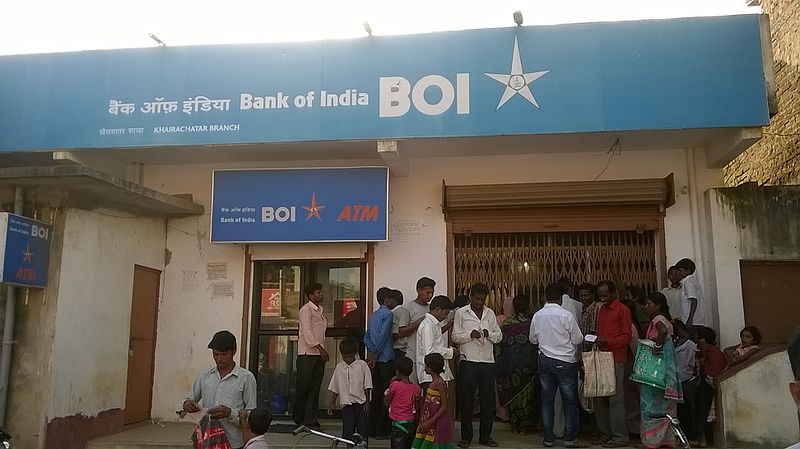 The customer can take a health policy for the entire family, including his parents, wife and two children. In this policy, everyone below the age of 65 years are charged the same premium. Beyond this age, the premium increases by 25 per cent. Experts say that because banks have assured to create a huge business for the insurance companies, as part of the deal, they are able to offer such low premiums. Normally, the health insurance policy (individual policy/family plotter/group health policy) premium increases every year. In this case, banks offering same premium at all times, is an attractive feature. But a few banks are offering policies where the premium rates increase annually. So better ensure all details before taking the policy.
Canara Bank is offering Easy Health Policy, in which premium rate is the same for all ages. If there are no claims for three years, one per cent of the insurance amount will be given for health check up. You can claim the medical expenses that are incurred 30 days before hospitalisation and 60 days after it. Also, ambulance charges of Rs. 1,000 can be claimed. A few of the policies offered by the banks, also have maternity coverage, from second year onwards. This is five per cent of the total insurance amount. For example, if you take Rs. 3 lakh policy, the maternity coverage will be Rs. 15,000. Claims should be made directly with the insurance company.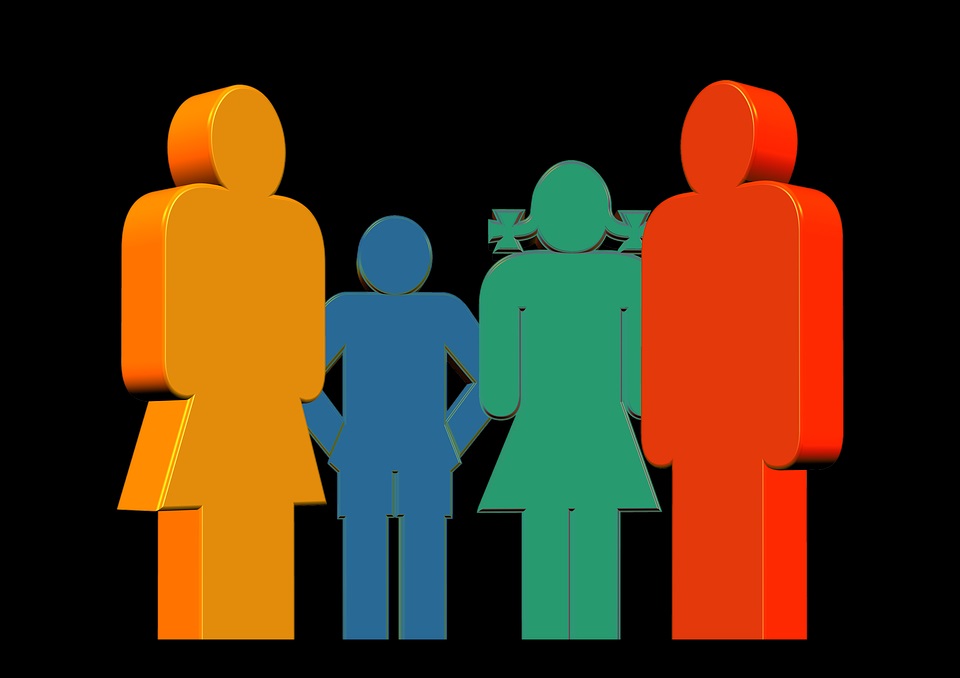 Be it an individual policy or a family plotter, in health policies offered by insurance companies, an aged policy holder will have to undergo all kinds of medical tests. There is no such condition, in health policies offered through banks. This applies up to the age of 65 years. But in both the health policies, insurance coverage is the same, for diseases that are existent before taking the policies. For those who are suffering from chronic illnesses and are unable to get any policy from insurance companies, bank health policies are a blessing. As a customer of the bank, it is easy to take this policy. Banks offer policies for critical illness as well as accidents. You can renew these policies every year, as long as you are alive. In this manner, you can avail coverage over your lifetime. Canara Bank's Easy Health insurance policy offers lifetime renewal.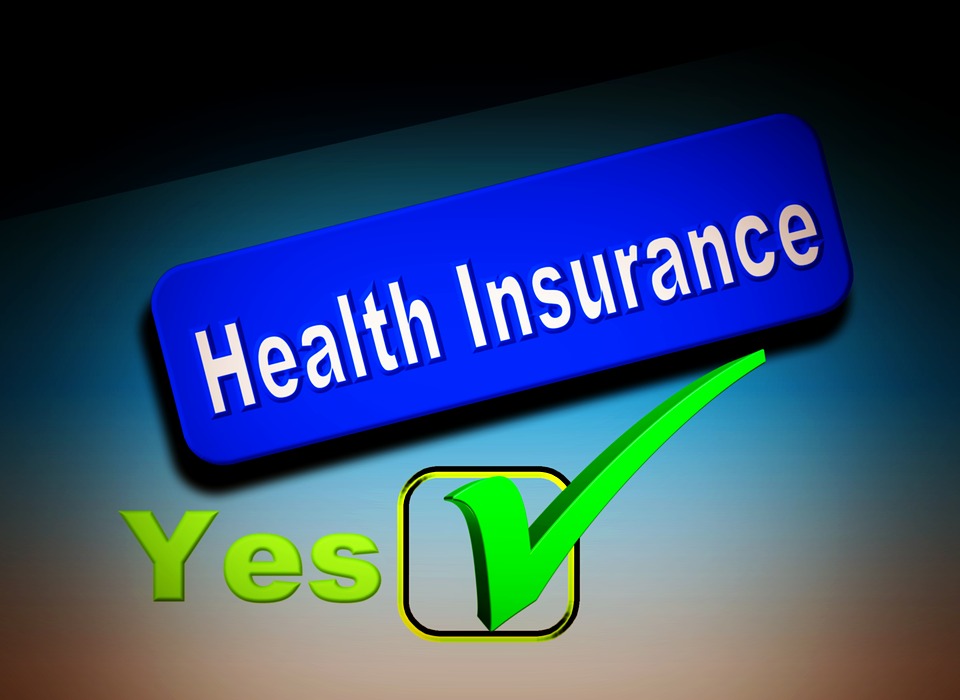 Just as benefits, health insurance policies offered by banks, have some disadvantages too. If you want to take health insurance policy, you will first have to be the customer of the bank. That too, only those with savings accounts are offered these policies. If you already have an account in the bank, it is fine. But if you have to open an account with a bank, just for health insurance policy, you will need to maintain it, with minimum balance as well as transactions from time to time.
There is a limit on the insurance amount offered by banks. The maximum is usually Rs. 5 lakh. However, Indian Bank and Andhra Bank offer between Rs. 10 lakh to Rs. 20 lakh coverage. Some are limiting the amount to Rs. 5 lakh to those above 65 years of age. Medical expenses at present are skyrocketing. In such cases, these conditions are irksome. But there are no such limits, in health policies offered by insurance companies, when taken directly from them.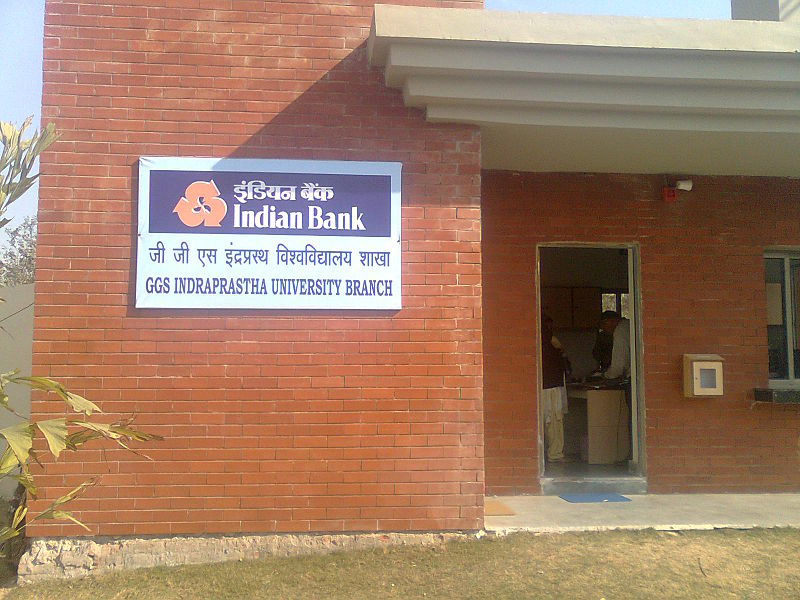 The premiums offered on health insurance policies by banks, might be low; but they are not permanent. The term of the policies are just one year. Banks tie-up with insurance companies and offer these policies. In a way, they are group health policies. They are meant for all the bank customers, just as for all employees in a private company. In case the number of claims from the bank customers are high in one particular year, insurance companies will increase the premium rates the next year. So there is no guarantee, that the premium will continue to be low all through.
The health policy features offered by banks can change anytime. Insurance companies are likely to change them as per their convenience. It is necessary to find out all the details, from the bank first.
Account holders face the risk of losing their insurance cover, if the tie-up between the bank and the particular insurance company is not renewed. For example, if the insurance company keeps making changes in the policies or hikes the premium, banks might object to this and cancel the deal. As such, the customers have to wait until the bank ties-up with another insurance company. There is no insurance cover, during this time. For the elderly, this is a disadvantage.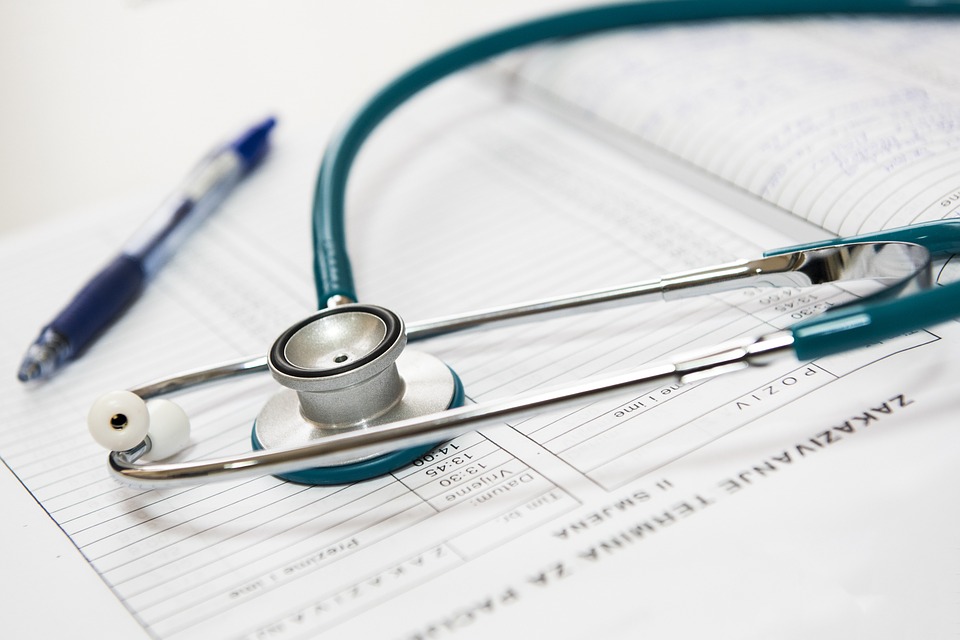 Some banks are limited to only offering insurance policies. The policy holders cannot seek bank help, while making claims. They have to contact the insurance company directly. Check out to see if the bank health insurance policy has any conditions like room rent sub limit or copayment. The Apollo Munich Health Insurance plan offered by Canara Bank, has no such conditions. These details are mentioned in the policy papers. Also find out whether the policy offered by the bank is a group health policy or an individual one (family plotter also is included in individual policy).
Another point to be noted, while taking bank health insurance policy, is the provision for lifetime renewal. For some it is only up to 80 years. In a few policies, some medical expenses are excluded from the policy. Also, the age limit for when the policy can be taken, is restricted in some. In all banks, for illness or diseases that are existent at the time of taking the policy, coverage is not given immediately and the policy holder has to wait for three years.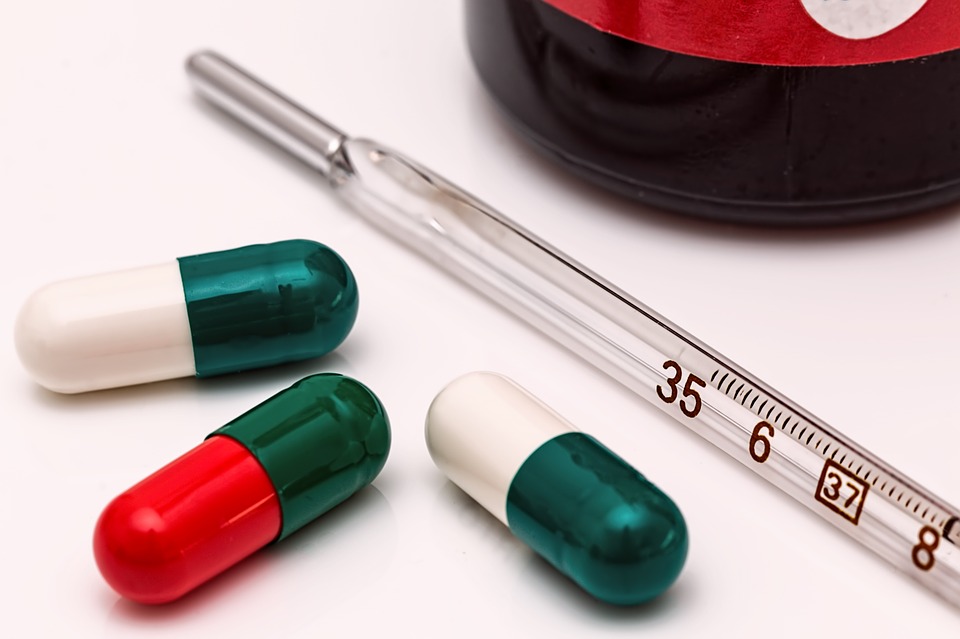 Just as there are advantages, there are some disadvantages as well, in health insurance policies offered by banks. For clarity over the regularity and quality of services being offered by banks and insurance companies, in these policies, you should consult a few customers who have already taken the policy. Before taking the policy, find out who to approach in case of making claims and who you should send the mail. You can take the policy from the bank, after gaining confidence that you can deal with it alone, if and when the time comes. If the insurance company raises the premium suddenly, the policy holders are affected. Premiums and features depend on the annual talks between the company and the bank. Some banks offer discounts in policies. Some do not cover everything. Read the brochures and related material carefully, before taking a decision. The policy is considered useful, if it covers many diseases and also outpatient expenses.
---
More Articles

Joint life insurance policy for couple...how beneficial?
3 years ago

Are you using the right charger for your phone? Check out
3 years ago

Shoot amazing videos with mobile phone
3 years ago

How to delete, block emails in Gmail?
3 years ago

Are your eyes healthy? Identify eye problems this way
3 years ago

Government services at your fingertips with these apps
3 years ago

Ways to increase height: Any options?
3 years ago

Life after death…what organs can be donated…give life to how many?
3 years ago

Phones costlier than Apple iPhone
3 years ago

Hyderabad Metro Rail halts..facilities in stations
3 years ago

Green peas curry...tasty for chapattis, paratas
3 years ago

Age for insurance cover. Need it for 100 years?
3 years ago

Shares that will go up in 2018; recommended by brokers
3 years ago

These are New Year resolutions of celebrities...what about us?
3 years ago

LIC policy that protects you from cancer... less premium, more protection
3 years ago

What do kids like... what they don't?
3 years ago

Lens resolution and not pixels make the difference in camera...unknown facts
3 years ago

What is the truth about North Korea?
3 years ago

Open zero balance account in any bank
3 years ago

Separate test for each health problem... what is known in which test?
3 years ago

Do this to increase life of phone battery, backup
3 years ago

New scooters that will arrive at your doorstep soon
3 years ago

Health insurance from banks... less premium...how worthy?
3 years ago

Has your smart phone slowed down? Here are tips to speed it up
3 years ago

Dental plaque formation, causes and care
3 years ago

Cholesterol is good...But when is it bad?
3 years ago

Make tasty panipuri at home
3 years ago

P2P platforms help easy lending, borrowing
3 years ago

Why Apple iPhone is expensive? Want it for less price?
3 years ago

Tips to cool down your heated smart phone
3 years ago

Which is better...own or rented house?
3 years ago

App that listens and types in Telugu
3 years ago

Jaundice could be dangerous if neglected
3 years ago

Sponge cake in a jiffy...no oven...with and without eggs
3 years ago

What happens when you don't repay loans
3 years ago

Yogurt, curd, dessert, paneer, cheese...what's the difference?
3 years ago

IT dept. eagle eye on bank deposits... what to do?
3 years ago

Google Tej app...transfer funds in a jiffy
3 years ago

Truths about money, you must know
3 years ago

Huge benefits with Multani Mitti
3 years ago