Google Tej app...transfer funds in a jiffy
07-11-2017 Tue 12:32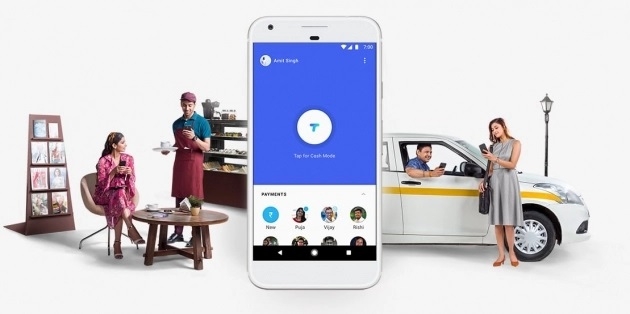 At least 90 per cent of smart phones work on Google Android. Google is ruling the world, with its research and technological innovations. This giant has introduced an app called Tej, in India. This is a payment app. Through it, shopping bills can be paid and money can be transferred. The journey has just begun for Tej. It has not yet reached on all platforms. At present, PVR Cinemas, Red Bus, Dish TV, Jet Airways, Dominos, Shapifim, Bill Desk, Pay U are on Tej platform. Google's strong marketing skill and technological knowhow, the use of the app will grow, experts said.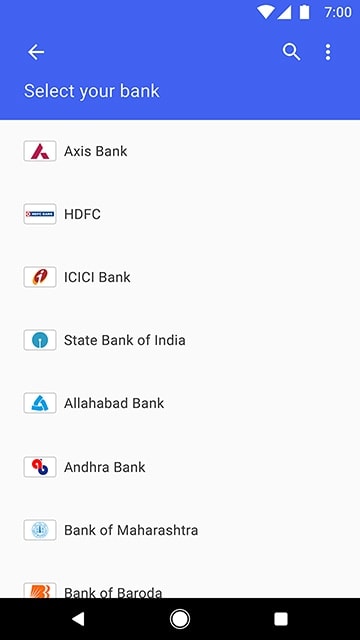 You must add your bank accounts to Tej app. If you have to pay someone, the money will transferred directly from your bank account, via the app. You do not have to load money in the app. The money is safe in the bank account. As soon as you click, it will be transferred, via Tej. So there is no loss of interest on bank account savings.
You can send money to your friends, through this app. Also, money will be credited to your account easily, through the app. Tej app, that functions with the help of Unified Payments Interface (UPI), can be used by account holders of 55 banks that are aligned with UPI platform. Pay tm is very popular in India. The other is Phone Pay. Tej is a serious competitor to this. Tej works on all Android and ios phones.
Bank details have to be registered after downloading the app. After giving the details, you will need to confirm it through a text message from the phone number that has been registered with the bank account. After verification, set your UPI PIN. This PIN is key to all future transactions.
Tej works on the basis of Ultrasonic sound. This is the speciality of the app. Google has named it cash mode. There is no other payment app that uses such technology or has this facility. This kind of technology and novelty are Google's strength.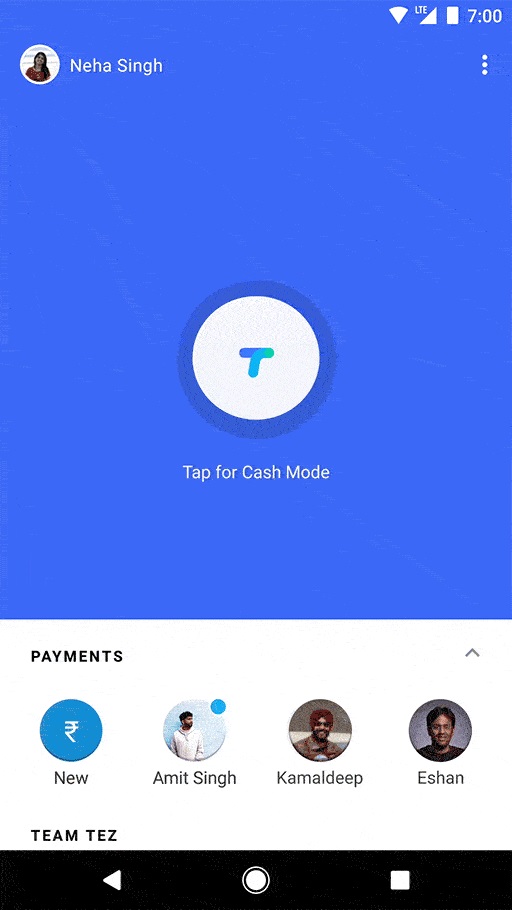 How do these payments and transfers happen? Say Gopi wants to pay Radha Rs. 100. Then both Gopi and Radha have to install Tej app on their phones. They have to open the app and keep their phones side by side. Gopi has to just select the payment option, feed the amount to be transferred and enter the PIN. Even Radha has to enter the PIN, on her Tej app. This is to indicate receipt. Ultrasonic sounds identify the Tej app user nearby. Both the sender and the receiver are identified at the same time. The exact sum is transferred immediately, from Gopi's account to Radha's account. This facility is being called audio QR. This technology can be used to make transfers on MIS, speaker. Google has innovated the Audio QR technology and has patent for it.
As for those who are far away, there is a facility to send money through those who are on the phone contact list. Tej will transfer money to those contacts, who have downloaded it on their phones, by just their phone number. It has the facility to scan the QR and make payments. Tej will later reveal all the transactions that are made, via chat.
If you want to transfer money to others through your bank account. You must know the bank account number and IFSC code. You must add them as beneficiary in your bank account. But all these headaches can be avoided in Tej. You can send money to anyone at any time. Google revealed that in future even credit card and wallet payments will be included in Tej platform.
There is no need for bank accounts and other sensitive data. Google says that it the most safe and convenient QR technology. It has a facility called Tej field. It detects more than one spam or hacking signals. Every user's identity is protected from falling in to other's hands. For more protection, users can create pass code, finger print or Google partner lock, while installing the app.
Tej can be used in Telugu also. Along with Telugu, it can used with Hindi, Tamil, Kannada, Gujarati, Bengali, Marati and nine other Indian languages.
For business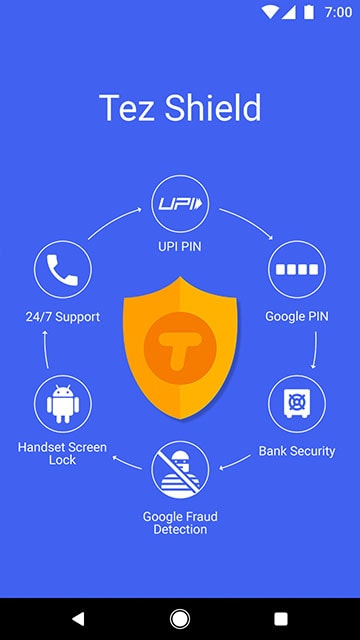 Google has revealed that Tej app will facilitate easy business transactions as well. Businessmen can receive payments directly, through Tej app. It helps in the moneyless transactions that are encouraged by the Centre. Traders can receive money for their goods and services through Tej app. Just as some create What's App group and chat with each other...some traders can join on Tej platform and can start a joint business channel.
While there are 30 crore smart phone users in India, their number is fast increasing and internet is becoming a part of Indian life, according to Google. Smart phone is used to send messages to friends, family members, chatting, web data, news and viewing videos. In reality, we need to pay to the chai wala, vegetables vendors, bus charges, hotels, restaurants, etc. But it is noticed that smart phone is not used much for making one line payments. In 2016 digital payments market was $50m (Rs. 3.2 lakh crore), while for 2020 it will be $500 billion. Aiming to utilise this chance to corner a major share in digital transactions market, in the future, Google has introduced Tej app.
Differences: Tej, other apps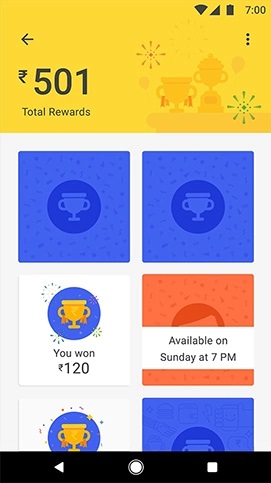 You need not save money in Tej app. The money always remains in your bank account. During transactions, it is transferred directly from the bank. As such there is not loss on interest. Every transaction is complete only with the UPI PIN. This is highly secure. Also, you need not carry cash wherever you go. It is an additional security, protecting from theft. Having this app is like having a bank debit card. You can complete all transactions directly from the bank account, wherever necessary. You can conduct transactions with other UPI apps like Bheem, with Tej app. Analysts observed that Tej is set to be more popular in the future, as Google focuses keenly on research and development.
It has become a mobile wallet or payment bank. The Wallet has to first be loaded with money and then payments can be made. The balance can be loaded with the help of a debit or credit card or via net banking. The Wallet is useful for making all sorts of payments like bills and purchases. An attractive feature is cash back over transactions. The cash back facility should be used for another transaction. You cannot transfer it to your bank account. These offers are not present in Bheem app. About offers on Tej app, it will be known soon.
Phone Pay works on the same UPI platform as Tej app. Payments can be made via debit or credit cards, or UPI options. It can be used for payment of bills, recharge and other services. There is cash back facility on transactions through Phone Pay.
This is a digital payment app, brought in by the Centre. Even this works on the lines of UPI interface, like Tej. Meaning, payments can be made directly from the bank account. It has been named as Bheem app, after Bheem Rao Ambedkar. There is cash back facility on this app. You can check your bank balance through this app. The 12-digit Aadhar number works as ID for making payments. Payments can be made even offline. That is, payments can be made even without the net.
---
More Articles

Joint life insurance policy for couple...how beneficial?
3 years ago

Are you using the right charger for your phone? Check out
3 years ago

Shoot amazing videos with mobile phone
3 years ago

How to delete, block emails in Gmail?
3 years ago

Are your eyes healthy? Identify eye problems this way
3 years ago

Government services at your fingertips with these apps
3 years ago

Ways to increase height: Any options?
3 years ago

Life after death…what organs can be donated…give life to how many?
3 years ago

Phones costlier than Apple iPhone
3 years ago

Hyderabad Metro Rail halts..facilities in stations
3 years ago

Green peas curry...tasty for chapattis, paratas
3 years ago

Age for insurance cover. Need it for 100 years?
3 years ago

Shares that will go up in 2018; recommended by brokers
3 years ago

These are New Year resolutions of celebrities...what about us?
3 years ago

LIC policy that protects you from cancer... less premium, more protection
3 years ago

What do kids like... what they don't?
3 years ago

Lens resolution and not pixels make the difference in camera...unknown facts
3 years ago

What is the truth about North Korea?
3 years ago

Open zero balance account in any bank
3 years ago

Separate test for each health problem... what is known in which test?
3 years ago

Do this to increase life of phone battery, backup
3 years ago

New scooters that will arrive at your doorstep soon
3 years ago

Health insurance from banks... less premium...how worthy?
3 years ago

Has your smart phone slowed down? Here are tips to speed it up
3 years ago

Dental plaque formation, causes and care
3 years ago

Cholesterol is good...But when is it bad?
3 years ago

Make tasty panipuri at home
3 years ago

P2P platforms help easy lending, borrowing
3 years ago

Why Apple iPhone is expensive? Want it for less price?
3 years ago

Tips to cool down your heated smart phone
3 years ago

Which is better...own or rented house?
3 years ago

App that listens and types in Telugu
3 years ago

Jaundice could be dangerous if neglected
3 years ago

Sponge cake in a jiffy...no oven...with and without eggs
3 years ago

What happens when you don't repay loans
3 years ago

Yogurt, curd, dessert, paneer, cheese...what's the difference?
3 years ago

IT dept. eagle eye on bank deposits... what to do?
3 years ago

Google Tej app...transfer funds in a jiffy
3 years ago

Truths about money, you must know
3 years ago

Huge benefits with Multani Mitti
3 years ago