Nominee for investments is important... app that will contact them
28-10-2017 Sat 12:53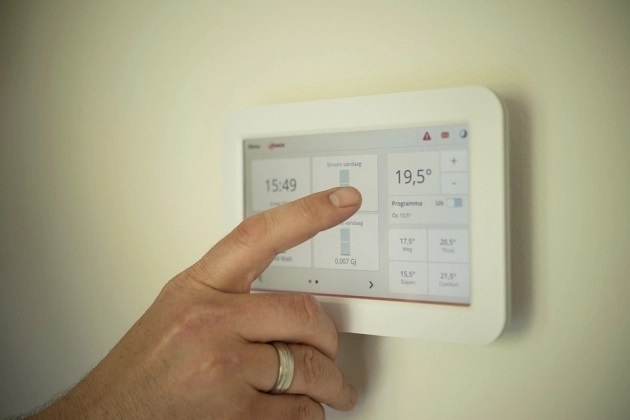 It has become very important to nominate someone, at the time of investing. The nominee will claim the wealth of the investor, after his death and distribute it to the legal heirs. This is his responsibility and such a person should be chosen by the investor beforehand. The investor will be at peace when he has chosen a nominee. Otherwise, when the time to make claims arrives, the whole exercise becomes one of mental stress and strain as well as waste of time.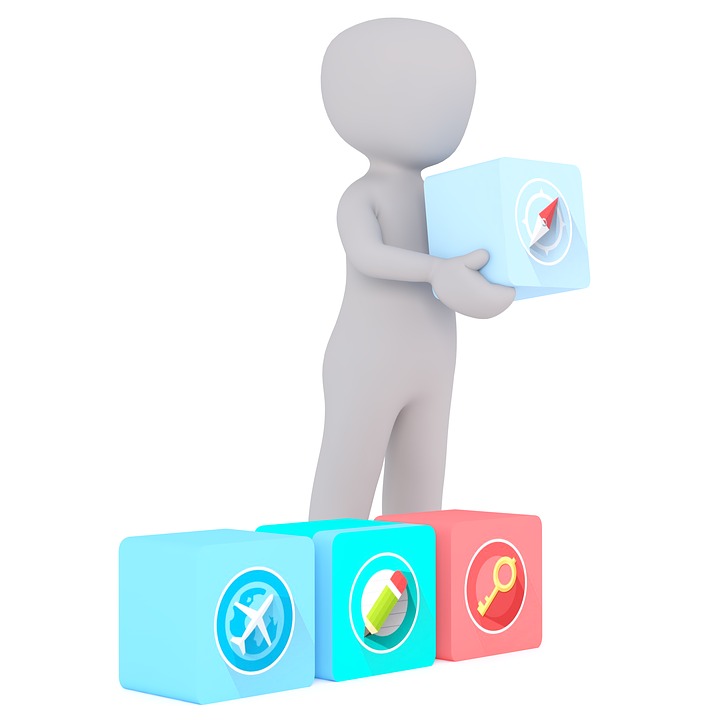 Some Rs. 35,000 crore of rupees are lying in banks, life insurance corporations, post offices, provident fund, income tax, and mutual fund offices, without being used for any purpose. Term expired Fixed Deposits, PPF Balance, insurance amounts after maturity, dividends from mutual funds etc., are lying idle. It is surprising to know that LIC alone has nearly Rs. 5,000 crore of unclaimed funds. Provident Fund office has nearly Rs. 27,000 crore of unclaimed money.
There are many reasons for thousands of crores of rupees, lying idle with financial institutions. Not nominating anyone for the investments made, not informing the nominees that they have been nominated, after such persons die, their family members not claiming the amounts, as they are not aware...like this, there are many reasons.
Some people keep updating the information regarding nominees. Some even write their will, with foresight. That is why, claiming investments and other benefits becomes easy, after they die. It is also important to keep a record of all the investments made and also the details of the nomination made. Family members should be informed about this.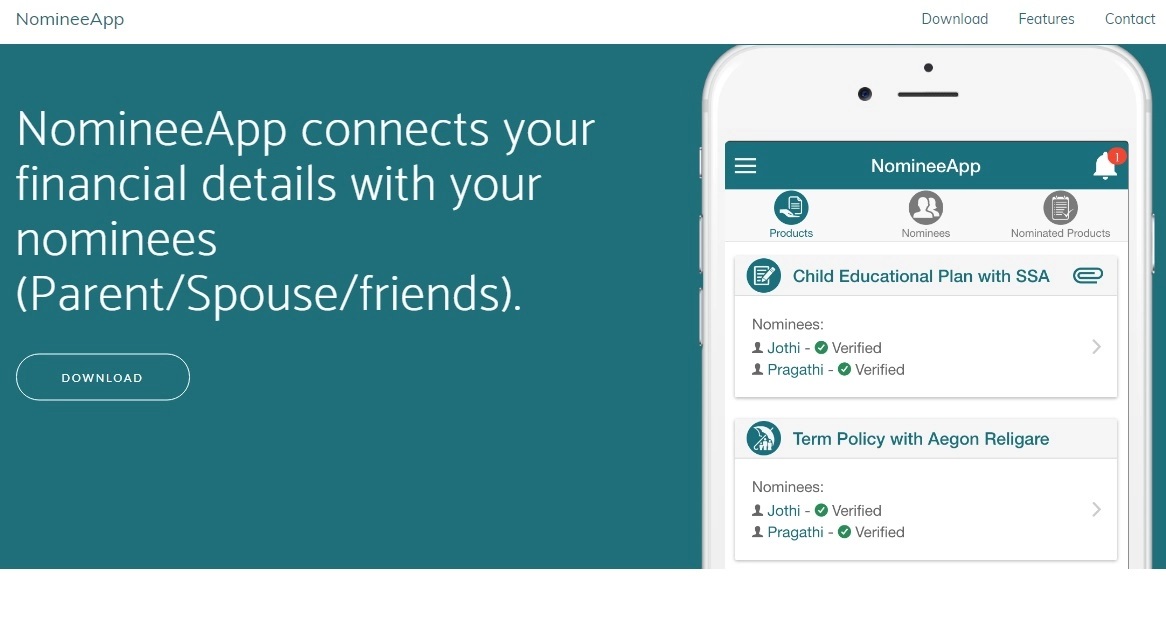 Smart phone comes in handy in such matters, as it has apps for all such tasks. It is going to be the key for all such matters. Apps are available for investments, policies, other money matters as well as nominees for all these. Nominee app mobile application is one of them. It will connect with your nominees, regarding your financial affairs. For example, let us say you have opened an Fixed Deposit (FD) account in a bank. You can share the deposit details with your nominee through this app. Supposing you have taken term policy and your spouse is your nominee. Then the app will be useful, not just to store the policy number, company name and other details, but also to share this information with your spouse. The insurance company has no say in this.
There are columns in the nominee app, like products, nominees and nominated products. You can specify the nature of your investments in the products column. There are many categories under this, like accounts, deposits, insurances, loans, investments, plans, schemes, private transactions and miscellaneous. Data concerning bank accounts, savings, current accounts, FDs, bank locker, demat account, etc. can be stored. Under insurance, term insurance, life insurance, life insurance policy and motor vehicle insurance details can be saved. Under loans, home loan, personal loan gold loan etc., can be saved. Under investments, mutual funds, PPF, EPF, plans, schemes, chit funds, children's plans details can be saved. Private transactions mean giving or taking personal loans.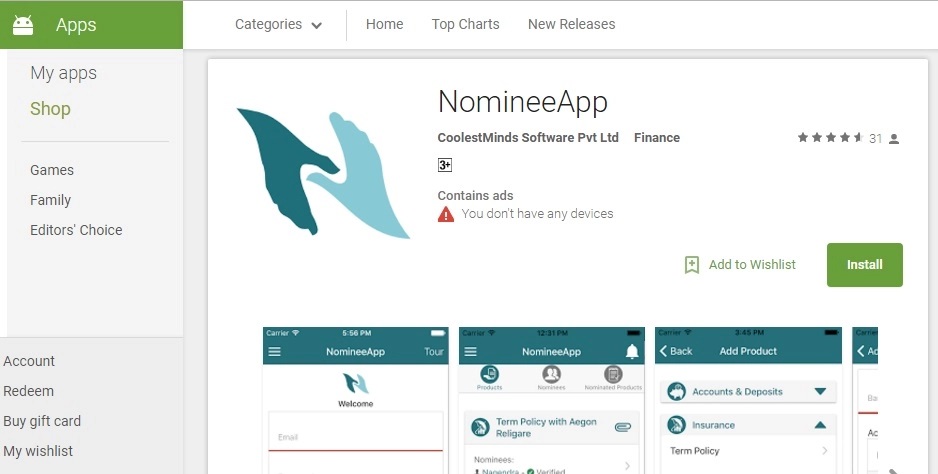 How to nominate?
Download the app and install it. Fill in all the details of your investments as per the categories. Click on Add Nominee. Full name of the nominee, their relation with you, email id, mobile number, guardian name etc. should be provided. You can even upload any financial documents from Google Drive, in to the app. Supposing you have your insurance documents in Google drive. You can upload these in to the app. Others cannot access any document or information of yours, as per the rules of the app. Only the file number will be accessed.
Once you have entered the nominee details, they will be sent to SMS or mail to the nominee. The details of the product, for which you have chosen the nominee, will reach him or her through this. Only the necessary information will be shared.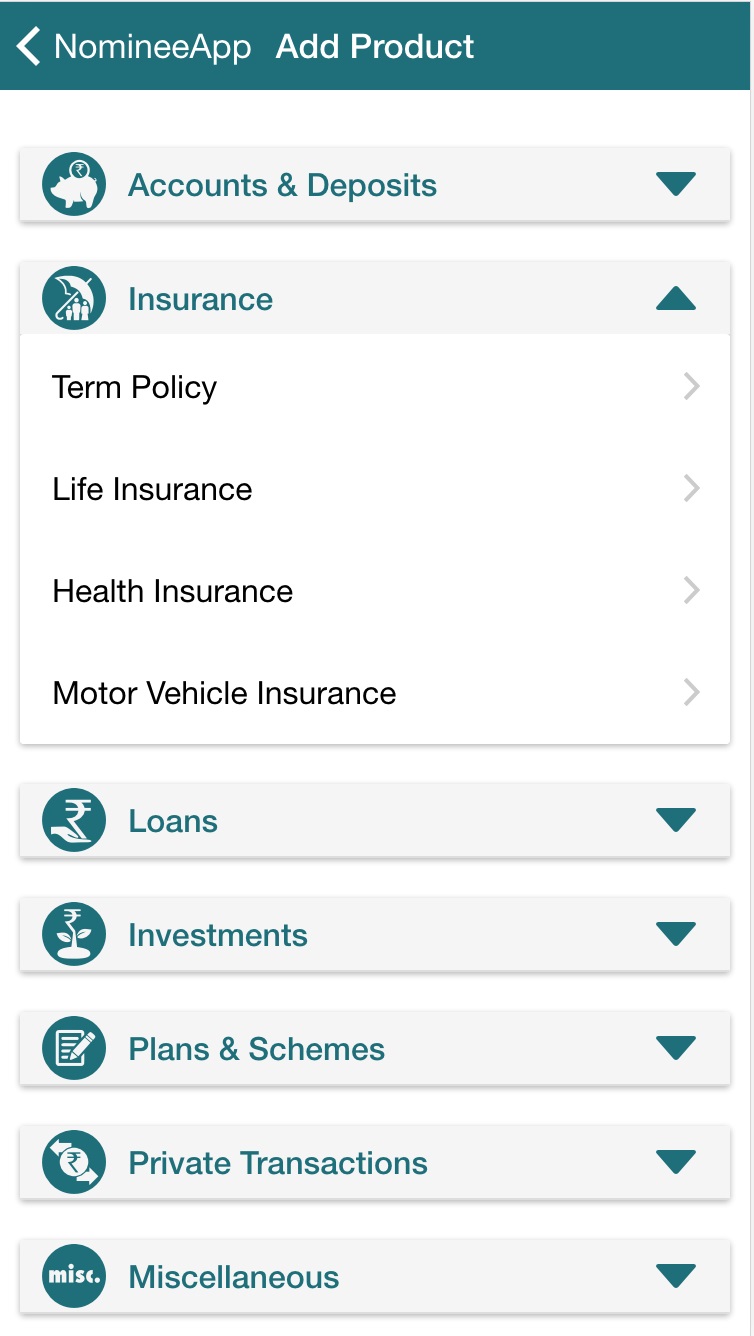 Nominee details can be deleted anytime you wish. You can appoint anyone as your nominee freshly. The previous nominee will get the information regarding the scrapping of his name. However, he will not get the information regarding the new nominee. You can also delete information regarding any of the products. If the nominee is using the same app, he will also get this information. Nominee details will be in nominated products column. If the date for making payment for premium of life insurance is given, the nominee also will be intimated. Because of this app, all the finance related information and nominee details are obtained in one place. However, it is better to read the terms and conditions and decide, before using the app.
How to nominate for bank account?
When an account holder dies, all the cash in his account, lockers and the valuables in them, has to be handed over to his nominee. For this, the deceased should have nominated someone beforehand. If you want to avoid the headache of legal heir certificates, court order copies etc, you will need to register as nominee. Form DA1 is available for this purpose. It can be taken from the bank branch, or downloaded from the bank website online. You must provide the details of the account holder, deposits made and nominee details. The account holder should sign on this. If it is a joint account, everyone need to sign on this. There is a possibility of choosing just one nominee for a bank account. You can also choose different nominees for different accounts.
If you have to remove a nominee from existing bank records, there is another form called Form DA2, which has to be filled in and submitted.
---
More Articles

Joint life insurance policy for couple...how beneficial?
3 years ago

Are you using the right charger for your phone? Check out
3 years ago

Shoot amazing videos with mobile phone
3 years ago

How to delete, block emails in Gmail?
3 years ago

Are your eyes healthy? Identify eye problems this way
3 years ago

Government services at your fingertips with these apps
3 years ago

Ways to increase height: Any options?
3 years ago

Life after death…what organs can be donated…give life to how many?
3 years ago

Phones costlier than Apple iPhone
3 years ago

Hyderabad Metro Rail halts..facilities in stations
3 years ago

Green peas curry...tasty for chapattis, paratas
3 years ago

Age for insurance cover. Need it for 100 years?
3 years ago

Shares that will go up in 2018; recommended by brokers
3 years ago

These are New Year resolutions of celebrities...what about us?
3 years ago

LIC policy that protects you from cancer... less premium, more protection
3 years ago

What do kids like... what they don't?
3 years ago

Lens resolution and not pixels make the difference in camera...unknown facts
3 years ago

What is the truth about North Korea?
3 years ago

Open zero balance account in any bank
3 years ago

Separate test for each health problem... what is known in which test?
3 years ago

Do this to increase life of phone battery, backup
3 years ago

New scooters that will arrive at your doorstep soon
3 years ago

Health insurance from banks... less premium...how worthy?
3 years ago

Has your smart phone slowed down? Here are tips to speed it up
3 years ago

Dental plaque formation, causes and care
3 years ago

Cholesterol is good...But when is it bad?
3 years ago

Make tasty panipuri at home
3 years ago

P2P platforms help easy lending, borrowing
3 years ago

Why Apple iPhone is expensive? Want it for less price?
3 years ago

Tips to cool down your heated smart phone
3 years ago

Which is better...own or rented house?
3 years ago

App that listens and types in Telugu
3 years ago

Jaundice could be dangerous if neglected
3 years ago

Sponge cake in a jiffy...no oven...with and without eggs
3 years ago

What happens when you don't repay loans
3 years ago

Yogurt, curd, dessert, paneer, cheese...what's the difference?
3 years ago

IT dept. eagle eye on bank deposits... what to do?
3 years ago

Google Tej app...transfer funds in a jiffy
3 years ago

Truths about money, you must know
3 years ago

Huge benefits with Multani Mitti
3 years ago