Terms, conditions for sharing content, photos on Whats App
12-10-2017 Thu 14:04
There are 20 crore Indian families using Whats App. It has become a habit to share hundreds of messages, photos, videos and other content. Those who are spending hours together on Whats App daily, except for sleeping, should learn about the terms and conditions. It is not safe to share anything and everything on Whats App, imagining that no one is watching.
You should be a major to use Whats App. In America, users should be above 13 years of age. In other countries, it is in accordance with the local rules and regulations. In India it is 18 years. Users can share only that content, on which they have complete rights. Actually, unlawful, abusive, insulting comments, threats, frightening, harassing, hurting through racist comments, hate mongering, provoking or encouraging illegal activities, are banned on Whats App. They have no place in Status, profile photos or messages. If these are found, the concerned account could be blocked, according to Whats App policy. The managers of the App urge that the users' personal data should be safely hidden, for which rules and regulations have to be followed. It has kept some control tools handy for this. Users can just go to settings and apply the controls.
Any contact can be blocked on Whats App, without their consultation. If you wish, you can unblock. If you block someone, any message from them will not reach you. They will not get notifications like when you are online. Even status updates are not visible. No data of yours, including your profile photo can be accessed. Even your messages or calls to the blocked contact will not reach.
Everyone on your contact list will be able to see when you last appeared on Whats App and what profile photo you have put up. There are some settings regarding this. If you think anyone can see your status etc., you can click on 'everyone.' Click 'nobody,' if you think no one should watch. Likewise, you are automatically blocked to see their status or profile photos.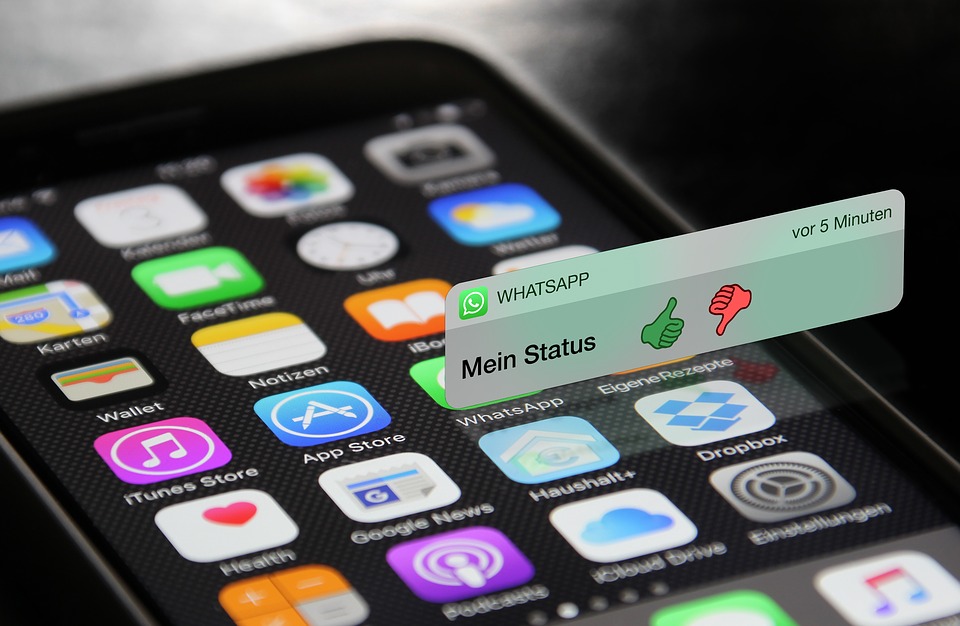 The content and photos shared on Whats App is not automatically stored. Whats App servers delete all this, after delivery. End to End encryption means, the messages etc. will be passed on from the sender to the viewer, without anyone seeing it in between. They are coded. The receivers however, will have all the data that has been sent. They will share the same data with other Whats App users. Your location too will be shared. In this, if there is any offensive or abusive content, you can complain to Whats App.
When you get a message from someone for the first time, you will be asked to select one of these three options: Report spam, block or add to contact. Select any one of the options. If the other party has your Whats App number, they can contact you directly. Normally, spam messages are sent from strangers rather than from your contacts.
spelling mistakes in messages
asking you to tap on link

asking for personal info like credit, debit card numbers, pin numbers, bank account numbers etc.

asking you to forward some message

asking you to activate new features through links.

These type of messages are related to spam. Report them, without clicking on them.
Strange things can happen while using Whats App with the help of internet. If the phone is infested with spam content, your data will reach strangers. That is why you should never click on each and every message. Also, if any message appears to be a threat on your life, you should inform Whats App.
---
More Articles

Joint life insurance policy for couple...how beneficial?
3 years ago

Are you using the right charger for your phone? Check out
3 years ago

Shoot amazing videos with mobile phone
3 years ago

How to delete, block emails in Gmail?
3 years ago

Are your eyes healthy? Identify eye problems this way
3 years ago

Government services at your fingertips with these apps
3 years ago

Ways to increase height: Any options?
3 years ago

Life after death…what organs can be donated…give life to how many?
3 years ago

Phones costlier than Apple iPhone
3 years ago

Hyderabad Metro Rail halts..facilities in stations
3 years ago

Green peas curry...tasty for chapattis, paratas
3 years ago

Age for insurance cover. Need it for 100 years?
3 years ago

Shares that will go up in 2018; recommended by brokers
3 years ago

These are New Year resolutions of celebrities...what about us?
3 years ago

LIC policy that protects you from cancer... less premium, more protection
3 years ago

What do kids like... what they don't?
3 years ago

Lens resolution and not pixels make the difference in camera...unknown facts
3 years ago

What is the truth about North Korea?
3 years ago

Open zero balance account in any bank
3 years ago

Separate test for each health problem... what is known in which test?
3 years ago

Do this to increase life of phone battery, backup
3 years ago

New scooters that will arrive at your doorstep soon
3 years ago

Health insurance from banks... less premium...how worthy?
3 years ago

Has your smart phone slowed down? Here are tips to speed it up
3 years ago

Dental plaque formation, causes and care
3 years ago

Cholesterol is good...But when is it bad?
3 years ago

Make tasty panipuri at home
3 years ago

P2P platforms help easy lending, borrowing
3 years ago

Why Apple iPhone is expensive? Want it for less price?
3 years ago

Tips to cool down your heated smart phone
3 years ago

Which is better...own or rented house?
3 years ago

App that listens and types in Telugu
3 years ago

Jaundice could be dangerous if neglected
3 years ago

Sponge cake in a jiffy...no oven...with and without eggs
3 years ago

What happens when you don't repay loans
3 years ago

Yogurt, curd, dessert, paneer, cheese...what's the difference?
3 years ago

IT dept. eagle eye on bank deposits... what to do?
3 years ago

Google Tej app...transfer funds in a jiffy
3 years ago

Truths about money, you must know
3 years ago

Huge benefits with Multani Mitti
3 years ago