Over boiling milk? Experts suggest otherwise
06-10-2017 Fri 12:53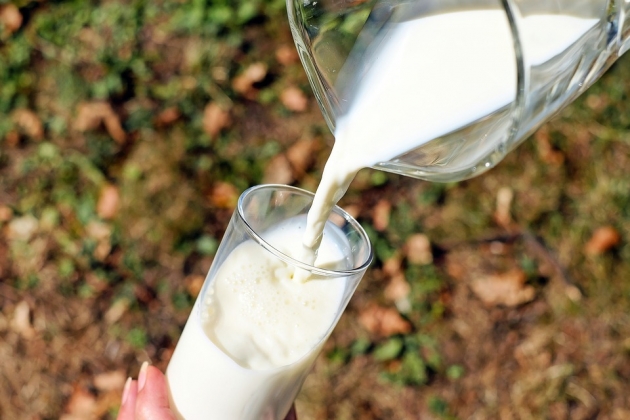 Packet milk has become popular these days, even in villages. Apart from the question of whether to buy packet milk or directly from the cattle shed, should you boil packet milk? Should you use this boiled milk? or should use packet milk directly? It is important to learn the answers to these questions.
In India, among Hindus, it is the custom to boil milk, when you enter a new house. Also, Indians normally boil milk for it to rise up to the rim of the vessel and then it is left to boil for some more time on low flame. However, in this age of technology, it is not necessary to follow this old method, experts suggest.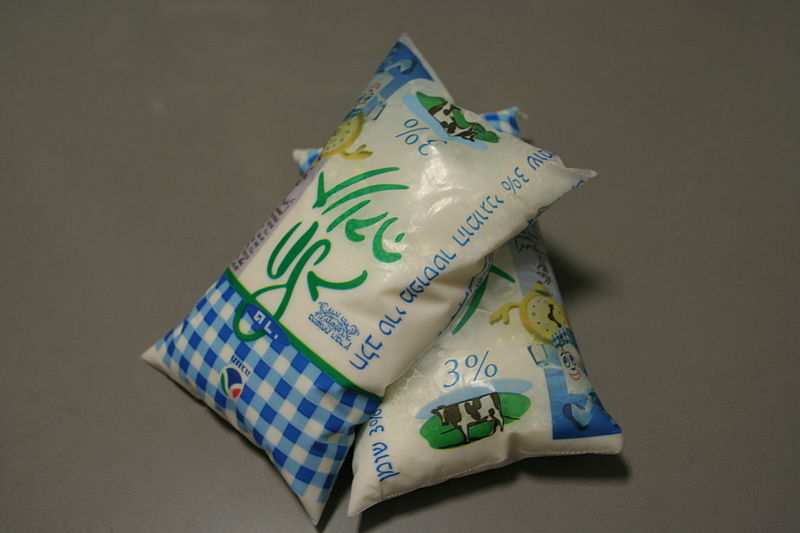 Examine the packet in which you get milk daily. If the word pasteurised is written on it, it need not be boiled, suggest experts. A Frenchman, Louis Pasteur, has found a method of eliminating bacteria from milk, at high temperatures. As such, this method is called Pasteurisation. In this method, milk is boiled at high temperatures and cooled, before filling in packets. Milk is fresh in this case. When you buy milk directly from the dairy farm or cattle shed, it has bacteria in it. Because of this, milk does not stay fresh for long and gets spoiled. That is why milk is pasteurized in dairy plants. It is boiled at high temperatures for 15 seconds, ranging from 72 deg. to 161.6 deg. Centigrade. It is immediately cooled at six degrees or less. This method is practised world over, including in our country.
Should pasteurised milk be boiled?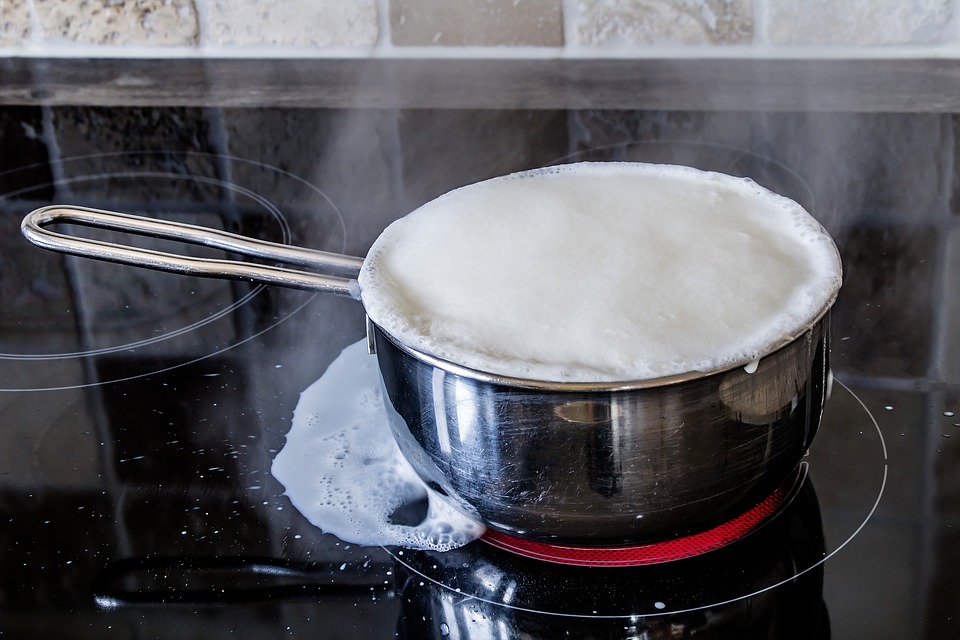 There is steep rise in the buying of packet milk, from the past 15 years, in our country. Until then, most people bought and used milk that was secured from the farms or cattle sheds. Even to this day, there are those who get milk directly from farms. They boil this milk, to kill bacteria as well as for the raw smell to disappear. However, in Pasteurisation, the intensity of heat at which milk is boiled is many times more than that at homes. Hence there will be no bacteria in this milk. Food Safety helpline expert, Saurabh Arora says that there is no need to boil pasteurised milk. Milk is boiled through pasteurisation and there will be no bacteria in it, he said.
Pasteurised milk stays fresh even after two days, when stored in freezer. By boiling it once again, it gets spoiled, Arora said. Moreover, many companies are now adding nutrients to pasteurised milk. By boiling this milk again, the nutrients are lost, he explained. The reason why packet milk is boiled is that many believe that it is not good to use it without boiling and it will remain fresh for long after boiling. It is routine in most houses in the country to boil milk and keep it on heat for long, he said.
Why milk is boiled is to kill the harmful bacteria and other germs. However, over boiling milk only leads to loss of nutrients,. Milk has calcium, vitamin A, D, B1, B2, B12 and K. By over boiling milk, we lose all these nutrients, said nutritional expert, Dr. Rithika Sammadhar, from Delhi.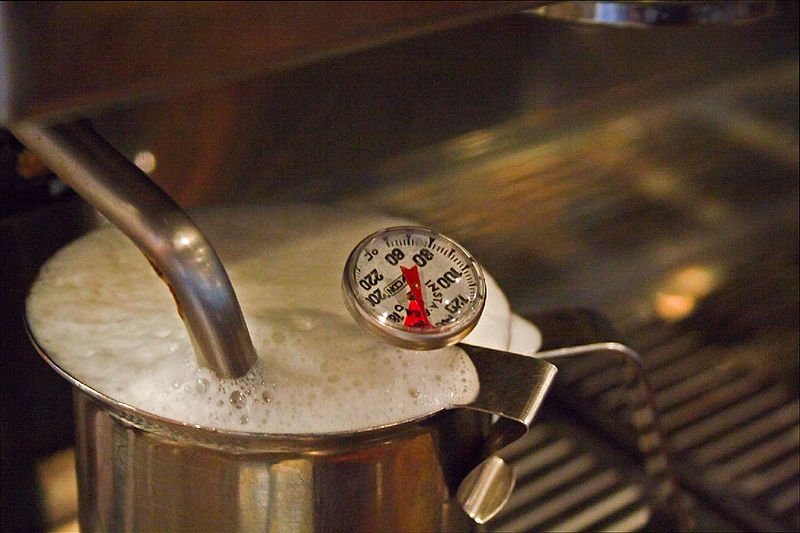 In a study conducted in Indian Medical Academy in Mumbai and Pune, it was revealed that many do not know how to boil milk. Once-boiled milk, is being boiled over and over, whenever it is needed, it was noticed. Some 300 women in the age group of 25 years to 40 years were questioned, as part of the study. At least 39 per cent boil milk for more than three times. Some 62 per cent of the people boil milk for more than five minutes. About 72 per cent people do not stir with ladle while boiling milk. By boiling milk at high temperatures over and over again, most B vitamins will be lost. That is why milk should be boiled not more than twice and each time, not more than two to three minutes, says Dr. Pavan Gupta, who took part in the study. If necessary, boil milk just once, he said.
While some say that pasteurised milk need not be boiled, there are those who believe that milk can be boiled once, for a short while and then used. If milk has to retain the nutrients, it should not be boiled at high temperatures. Boil for two minutes, at 80 to 90 degrees temperature. Then let it cool down, naturally. This way, milk will not lose its nutrients, says Mumbai-based Dairy Technologist, Amol Godke.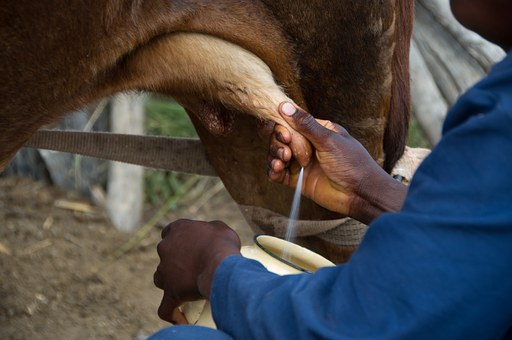 Milk should be boiled in a short time. Mix the milk with a ladle while it is boiling. Later, it should be preserved in a freezer. When left out in the open, there is a chance of bacteria collecting in the cooled milk. If it is left in the open, it has to be reheated for two minutes, before use. Do not heat milk in microwave oven, whenever you need it. If these precautions are followed, there is no scope of losing nutrients, says Dr. Rithika Sammadhar.
If you are taking milk from a dairy farm, it is essential to boil it at 80 to 90 degrees C, for five to eight minutes, before use, experts say. Some suggest even packet milk should be boiled before use.
If the packet is damaged, bacteria might enter the milk. Moreover, it is not known, how well pasteurisation is being done at the dairy plant. There are chances of some bacteria remaining in the milk, even after this process. Some dairy plants pasteurise milk at 78 degrees for 15 minutes, in the country. Dairy farmers are not known to follow hygienic methods of collecting milk. That is why there is a high percentage of harmful bacteria in milk. This bacteria can be destroyed if milk is boiled at 161 degrees C, in a standard procedure. Any mistake in this method, might allow bacteria to remain the milk. That is why, it should be boiled at least once, before use. The UTHT milk that comes in tetra pack, need not be boiled, experts suggest.
---
More Articles

Joint life insurance policy for couple...how beneficial?
3 years ago

Are you using the right charger for your phone? Check out
3 years ago

Shoot amazing videos with mobile phone
3 years ago

How to delete, block emails in Gmail?
3 years ago

Are your eyes healthy? Identify eye problems this way
3 years ago

Government services at your fingertips with these apps
3 years ago

Ways to increase height: Any options?
3 years ago

Life after death…what organs can be donated…give life to how many?
3 years ago

Phones costlier than Apple iPhone
3 years ago

Hyderabad Metro Rail halts..facilities in stations
3 years ago

Green peas curry...tasty for chapattis, paratas
3 years ago

Age for insurance cover. Need it for 100 years?
3 years ago

Shares that will go up in 2018; recommended by brokers
3 years ago

These are New Year resolutions of celebrities...what about us?
3 years ago

LIC policy that protects you from cancer... less premium, more protection
3 years ago

What do kids like... what they don't?
3 years ago

Lens resolution and not pixels make the difference in camera...unknown facts
3 years ago

What is the truth about North Korea?
3 years ago

Open zero balance account in any bank
3 years ago

Separate test for each health problem... what is known in which test?
3 years ago

Do this to increase life of phone battery, backup
3 years ago

New scooters that will arrive at your doorstep soon
3 years ago

Health insurance from banks... less premium...how worthy?
3 years ago

Has your smart phone slowed down? Here are tips to speed it up
3 years ago

Dental plaque formation, causes and care
3 years ago

Cholesterol is good...But when is it bad?
3 years ago

Make tasty panipuri at home
3 years ago

P2P platforms help easy lending, borrowing
3 years ago

Why Apple iPhone is expensive? Want it for less price?
3 years ago

Tips to cool down your heated smart phone
3 years ago

Which is better...own or rented house?
3 years ago

App that listens and types in Telugu
3 years ago

Jaundice could be dangerous if neglected
3 years ago

Sponge cake in a jiffy...no oven...with and without eggs
3 years ago

What happens when you don't repay loans
3 years ago

Yogurt, curd, dessert, paneer, cheese...what's the difference?
3 years ago

IT dept. eagle eye on bank deposits... what to do?
3 years ago

Google Tej app...transfer funds in a jiffy
3 years ago

Truths about money, you must know
3 years ago

Huge benefits with Multani Mitti
3 years ago