Types of tea, how to make it
06-10-2017 Fri 10:45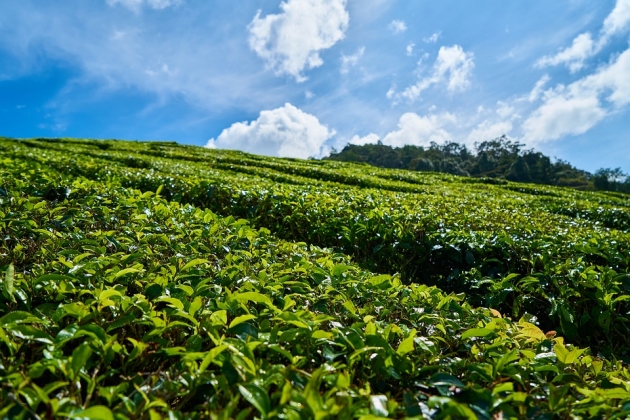 Tea lovers are a plenty. It is easy to give up meals. But it is difficult to live without drinking at least a cup of tea, in a third of a day. There are many kinds of teas that have become a part of daily life. Let us learn about them.
You might have noticed that tea comes in different forms, like flakes, powder or leaves. The tea leaves or powder that we use comes from a plant called Camellia Sinensis. Various kinds of tea is produced, depending on the way processed leaves of this plant are blended. Tea is processed in at least seven ways. The key factor in this is oxidation. Depending on the variety of tea, oxidation is done at different stages. Later, it is dried. Leaves are processed to remove moisture. Otherwise, there will be fungus on tea leaves. Each tea variety has a different taste and aroma.
Tea leaves process

The leaves are situated on either side of the bud on the stem. This part is plugged. Twice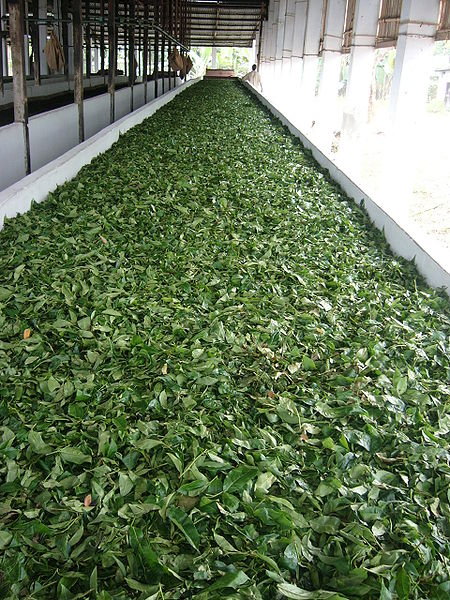 in a year, in the Spring season and summer, the leaves are plucked. If the quality of tea is to be maintained, the leaves are to be plucked by hand. Even though plucking through a machine saves a lot of time, tea leaves are plucked only with the hand, to maintain quality.
After plucking the tea leaves, the moisture has to be removed. Also, taste has to be enhanced. For this, the leaves are dried. This is done in sheds, in the open. In this process, 30 per cent of the moisture in the leaves is lost. The weight of leaves is reduced by 25 per cent.
Oxidation:
This is a key part in processing. They are left in a room where the temperature is maintained evenly and they turn black. Chlorophyl in the leaves is destroyed. This is also called fermentation. It is on this that quality depends. For example, in oolong tea, oxidation is done at five to 40 degree. In darker oolong tea, the same is 60-70 per cent and 100 per cent in black tea. Oxidation determines the taste and aroma. By heating the tea leaves moderately also, the process can be completed.
Rolling:
Tea leaves are rolled up from one edge. This is done with the hands or on a machine.
Drying:
Fungus is formed if there is any moisture in the leaves. That is why the moisture is removed, in the beginning of the process itself. By drying, the moisture in the leaves is reduced to less than one per cent. As such, tea leaves are preserved for a long time. The moisture is also removed by frying them in low heat. This is a very delicate process as quality is lost if there are any mistakes and also the taste becomes bitter.
In China, some kinds of tea leaves are preserved over years at a stretch. Old tea leaves have the same demand as old wine.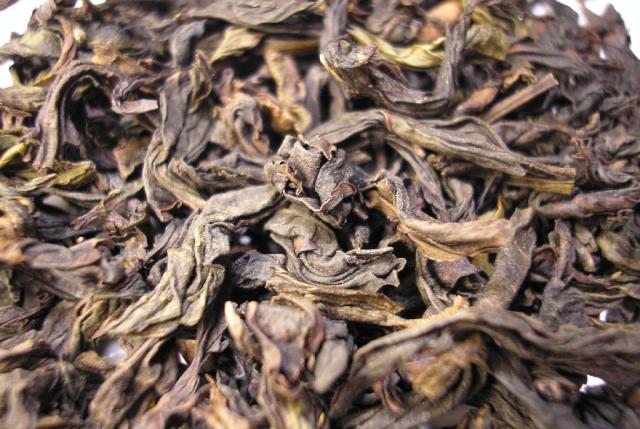 White tea:
This is unprocessed tea leaves. It is made out of tender tea buds, at the end of the stem. This is rich in quality, when compared with others. However, there is difference in making of this tea, between China and other countries.
Green tea:
The oxidation is very less. In Japan, the leaves are left in hot water steam. In China, the leaves are dried on a hot pan. Then the leaves are rolled. Finally, they are dried. Green tea is very popular, world-wide. It is considered very healthy, as it has adequate anti-oxidants. Some aromatic substances are mixed to process these leaves. Original green tea is clean and tasty.
Yellow tea:
Yellow tea is processed in the same manner as green tea. The process of preparing these leaves is long. They are left to turn yellow, in natural oxidation process. Then the process continues to get the right taste and power. Caffeine is less in these leaves.
There are oolong (Chinese) and black tea varieties. Herbal and masala tea are made, by mixing Ayurvedic roots to tea. The herbs are boiled in hot water, as their qualities are imbibed by the tea leaves in the process. Rooibos and Mate-tea are teas made without the use of tea leaves. Rooibos is made out of a plant called red bush in South Africa. This is also called red tea. It is taken hot or cold. Mate-tea is made of a wild shrub in Argentina. This tastes like coffee.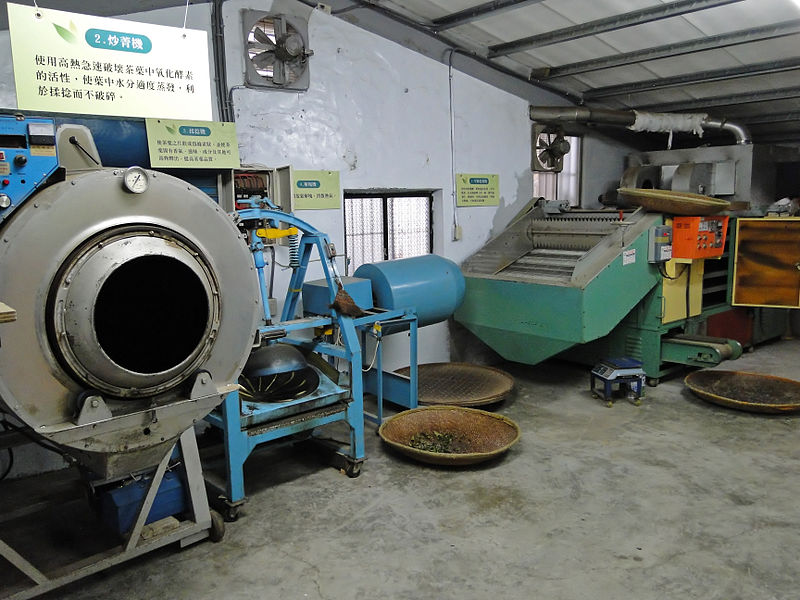 Quality:
Tea Board of India (TBI) examines the quality of tea. Tea is tested based on taste, aroma, colour, formation of the leaves, etc. There is a difference in quality in tea grown in two different areas. Quality is also determined, depending on the environment (heat, moisture, sunrays, rainfall), soil fertility, species of the trees and processing. Manure and plucking of tea leaves is an important factor.
Strong power in black tea stimulates mentally. Those who prefer freshness, white tea is good. It has adequate anti-oxidants and is light. Green tea is the best option for getting rid of stress. For quenching excessive thirst, oolong or barley tea are the best.
Darjeeling, Assam, Dooars, Terai, Nilgiris, Annamalai, Menad, Karnataka, Munnar, and Travancore.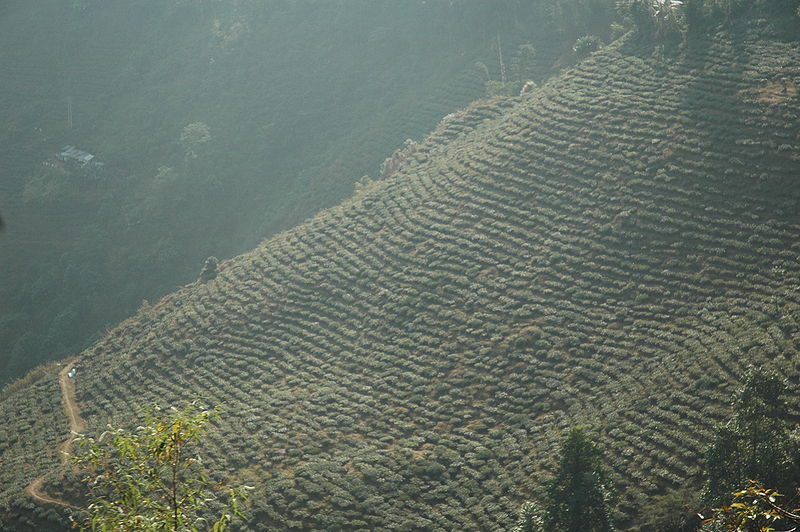 Darjeeling tea is very popular, internationally. It has Muscat flower in it. The variety that is grown here is not grown anywhere else in the world. That is why the price is also more.
North Brahmaputra Valley in Assam, Kabri, Kacchar hills, Barak valley, are full of tea estates. This is the area where tea is grown in the widest area, at one place, in the world.
The English began growing tea at Champba of Terai in West Bengal, in 1862. For the first time, tea estates started in Dubi and Gajel areas of Dooars region. Annually, Rs. 22.6 cr. kilos of tea is produced here. At least 25 per cent of the tea comes from here, in India.
Tea estates began in 1829 at Kangra district of Himachal Pradesh. A variety of teas were brought from China and grown here. Tea is grown with natural manure all over Kangra Valley. The green and black tea varieties from here are internationally famous.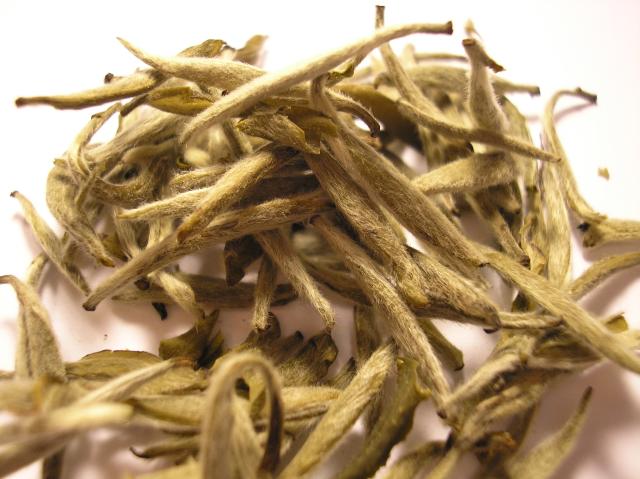 Niligiri Hills that are spread over Tamil Nadu, Karnataka and Kerala areas are famous for tea estates. Tea was first grown in Ketti Valley in 1853. Because of the congenial weather, the tea from here is very tasty. This area contributes to 10 per cent of the tea in the country.
Karnataka is famous for growing coffee plantations. About 50 lakh kg of tea is grown here, annually. Tea estates are mostly seen in Chikmagalur area.
---
More Articles

Joint life insurance policy for couple...how beneficial?
3 years ago

Are you using the right charger for your phone? Check out
3 years ago

Shoot amazing videos with mobile phone
3 years ago

How to delete, block emails in Gmail?
3 years ago

Are your eyes healthy? Identify eye problems this way
3 years ago

Government services at your fingertips with these apps
3 years ago

Ways to increase height: Any options?
3 years ago

Life after death…what organs can be donated…give life to how many?
3 years ago

Phones costlier than Apple iPhone
3 years ago

Hyderabad Metro Rail halts..facilities in stations
3 years ago

Green peas curry...tasty for chapattis, paratas
3 years ago

Age for insurance cover. Need it for 100 years?
3 years ago

Shares that will go up in 2018; recommended by brokers
3 years ago

These are New Year resolutions of celebrities...what about us?
3 years ago

LIC policy that protects you from cancer... less premium, more protection
3 years ago

What do kids like... what they don't?
3 years ago

Lens resolution and not pixels make the difference in camera...unknown facts
3 years ago

What is the truth about North Korea?
3 years ago

Open zero balance account in any bank
3 years ago

Separate test for each health problem... what is known in which test?
3 years ago

Do this to increase life of phone battery, backup
3 years ago

New scooters that will arrive at your doorstep soon
3 years ago

Health insurance from banks... less premium...how worthy?
3 years ago

Has your smart phone slowed down? Here are tips to speed it up
3 years ago

Dental plaque formation, causes and care
3 years ago

Cholesterol is good...But when is it bad?
3 years ago

Make tasty panipuri at home
3 years ago

P2P platforms help easy lending, borrowing
3 years ago

Why Apple iPhone is expensive? Want it for less price?
3 years ago

Tips to cool down your heated smart phone
3 years ago

Which is better...own or rented house?
3 years ago

App that listens and types in Telugu
3 years ago

Jaundice could be dangerous if neglected
3 years ago

Sponge cake in a jiffy...no oven...with and without eggs
3 years ago

What happens when you don't repay loans
3 years ago

Yogurt, curd, dessert, paneer, cheese...what's the difference?
3 years ago

IT dept. eagle eye on bank deposits... what to do?
3 years ago

Google Tej app...transfer funds in a jiffy
3 years ago

Truths about money, you must know
3 years ago

Huge benefits with Multani Mitti
3 years ago