Moto C -- low budget smart phone from Motorola
19-09-2017 Tue 14:36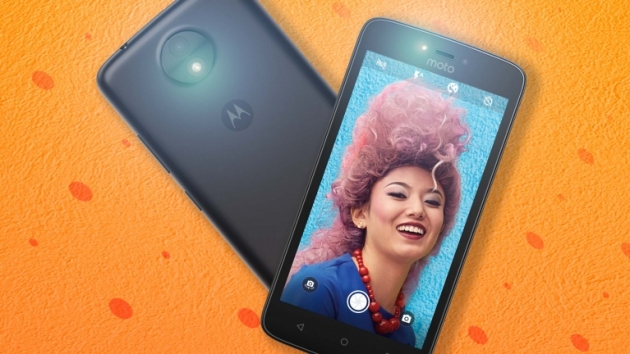 Motorola has launched Moto C, a 4G LTE smart phone, in India, on June 2nd. The company has tried to include all important features in Moto C, compared with all other low-end phones that it has released recently.
It works on the latest version of Android, called 7.0 nougat. It comes with 1.1 ghz mediatek, MT6580m 64-bit quad core processor, which allows the user to open more than one app at a time and still maintain speed, which makes the phone function better than its earlier version.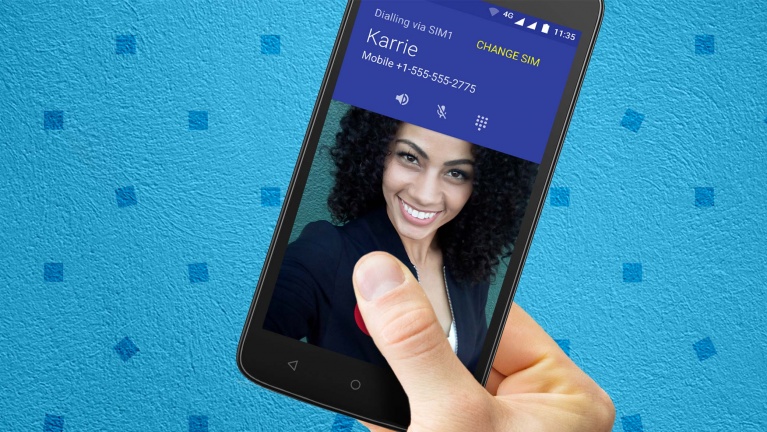 The phone comes with a 5-inch awvga screen, displaying 'Moto' logo on top and the letter 'M' imprinted in the center, at the back of the phone. It comes in starry black, fine gold and metallic cherry colors. However, these colors are only for the back panel, and not in the front, which is standard black for all the sets. The phone is 9 mm thick, 145.5 mm long and 73.6 mm wide. It has a 2-megapixel front camera. A new feature, 'on light', has been introduced, for clearer selfies. Motorola vouches for picture perfect selfies, with this feature. There is a 5 mega pixel camera, LED auto flashlight and digital zoom, behind. A fixed focus lens has been fixed, for covering 74 degrees area. Video can be shot on 720 pixel clarity.
It has dual Micro SIM, which is GSM supported. SIM 1 is for 4G LTE. While calling from SIM 1, you can change it to SIM 2, with 'Change SIM' option. Calls can be changed vice versa, from SIM 2 to SIM 1. The option will appear on the dialling screen.
RAM 1GB and 16GB internal storage are other features. Provision for increasing storage to 32GB, through micro SD card is available. The phone weighs 154 gm. GPS option is available. However, it does not have finger print sensor option.
It has come into 100 Indian towns on June 2nd. The prices is Rs. 5,999. Motorola Indian firm Managing Director Sudeep Mathur said that some people are trying to upgrade their phones to smart phones and Moto C would be a big opportunity to do so.
---
More Articles

Joint life insurance policy for couple...how beneficial?
3 years ago

Are you using the right charger for your phone? Check out
3 years ago

Shoot amazing videos with mobile phone
3 years ago

How to delete, block emails in Gmail?
3 years ago

Are your eyes healthy? Identify eye problems this way
3 years ago

Government services at your fingertips with these apps
3 years ago

Ways to increase height: Any options?
3 years ago

Life after death…what organs can be donated…give life to how many?
3 years ago

Phones costlier than Apple iPhone
3 years ago

Hyderabad Metro Rail halts..facilities in stations
3 years ago

Green peas curry...tasty for chapattis, paratas
3 years ago

Age for insurance cover. Need it for 100 years?
3 years ago

Shares that will go up in 2018; recommended by brokers
3 years ago

These are New Year resolutions of celebrities...what about us?
3 years ago

LIC policy that protects you from cancer... less premium, more protection
3 years ago

What do kids like... what they don't?
3 years ago

Lens resolution and not pixels make the difference in camera...unknown facts
3 years ago

What is the truth about North Korea?
3 years ago

Open zero balance account in any bank
3 years ago

Separate test for each health problem... what is known in which test?
3 years ago

Do this to increase life of phone battery, backup
3 years ago

New scooters that will arrive at your doorstep soon
3 years ago

Health insurance from banks... less premium...how worthy?
3 years ago

Has your smart phone slowed down? Here are tips to speed it up
3 years ago

Dental plaque formation, causes and care
3 years ago

Cholesterol is good...But when is it bad?
3 years ago

Make tasty panipuri at home
3 years ago

P2P platforms help easy lending, borrowing
3 years ago

Why Apple iPhone is expensive? Want it for less price?
3 years ago

Tips to cool down your heated smart phone
3 years ago

Which is better...own or rented house?
3 years ago

App that listens and types in Telugu
3 years ago

Jaundice could be dangerous if neglected
3 years ago

Sponge cake in a jiffy...no oven...with and without eggs
3 years ago

What happens when you don't repay loans
3 years ago

Yogurt, curd, dessert, paneer, cheese...what's the difference?
3 years ago

IT dept. eagle eye on bank deposits... what to do?
3 years ago

Google Tej app...transfer funds in a jiffy
3 years ago

Truths about money, you must know
3 years ago

Huge benefits with Multani Mitti
3 years ago