Tour Singapore for less in this way
11-09-2017 Mon 15:09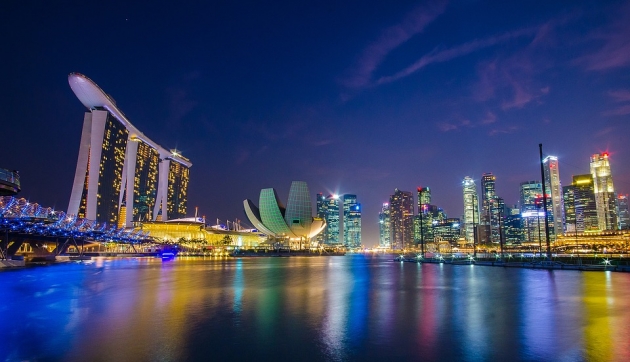 With ultra modern building style and architectural wonders, a tour round Singapore is a memorable experience. It is an ideal destination for honeymooners. It is worth visiting, not just by newlyweds, but each and everyone. This South-east Asian city-state, spread in 719 sq. km, is ultra modern.
Flight, food, stay charges

If you are availing a tour package, all the charges are included. But individual travellers will have to consider all the charges. Flight charges for Singapore from Hyderabad begin from Rs. 7,000. During sale offers, you can own a ticket for half the price, that is Rs. 5,000. The charges are almost the same from Chennai and Bengaluru.
Metro rail charges in Singapore are two Singapore dollars (each dollar is near about Rs. 50). The minimum charges for a taxi is three dollars. Later, half a dollar extra is charged for every km. Drivers run the meter and take the fare accordingly, as a rule.
For staying in a good hotel in Singapore, it costs Rs. 5,000 per day. The same is Rs. 3,000 per day, for a modest hotel. With a little bit of searching, you can find some cheaper hotels. You can visit
http:www.budgethotels.sg/
for more details. As far as food is concerned, Komala Vilas on Singapore Road, has Southern dishes, starting from Rs. 136. In South India's famous Sarvana Bhavan, breakfast is seven Singapore dollars and lunch and dinner are eight Singapore dollars. You can visit
http://saravanabhavan.comsg/
for more details.
If you are planning the trip individually, then the charges for flight, local transport, hotel charges, food and other expenditure will come up to much higher than those offered by a package tour. On the other hand, if not on a packaged tour, you can extend your stay for a few more days and visit more places.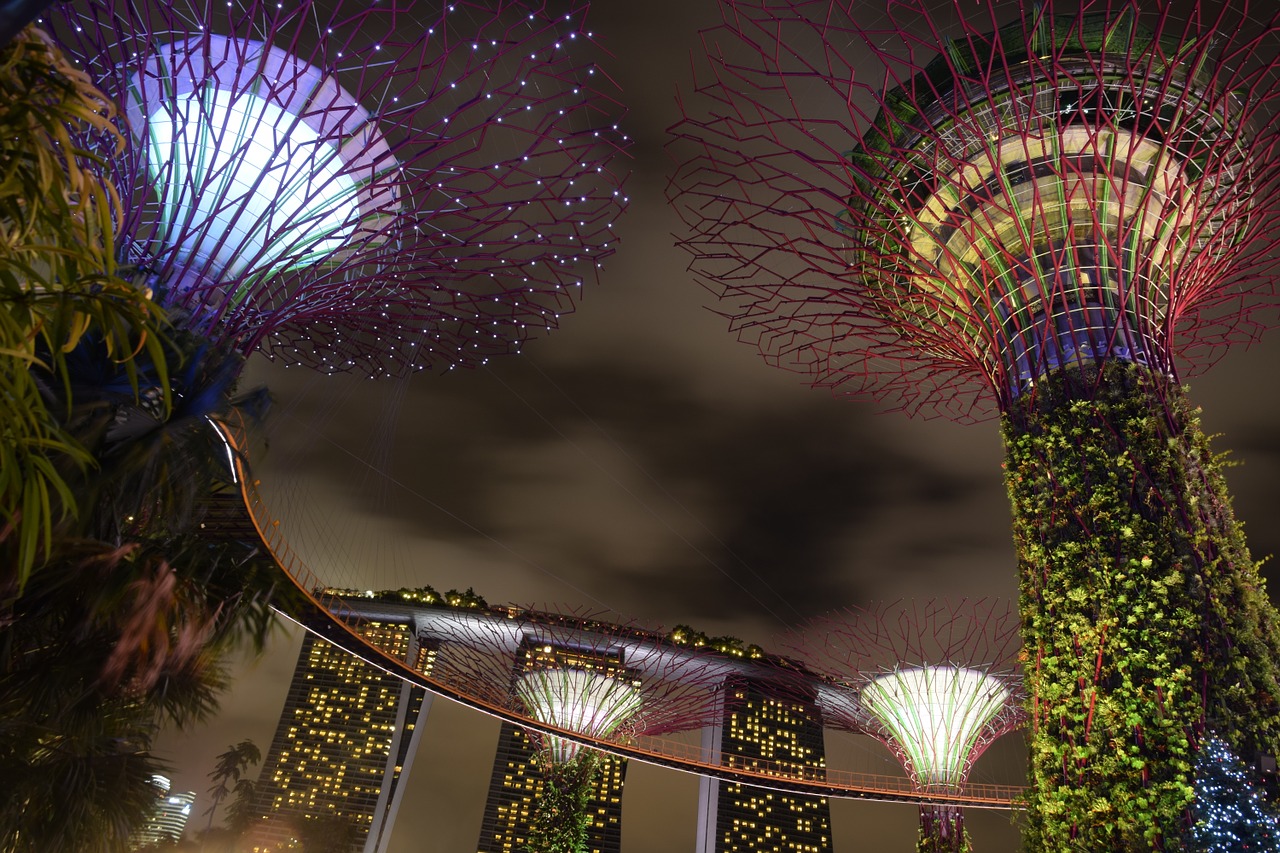 Tour packages
Make my trip, Thomas Cook, Yatra, etc., keep offering tour packages, often. They also have free offers like free to and fro flight from Delhi, Mumbai and other prominent airports in India and free accommodation, breakfast etc. Packages at the rate of Rs. 18,000 per person are available.
One trip to Singapore, Malaysia

Packages for a combined trip to Singapore and Malaysia are available. A six-night package by Yatra costs Rs. 61,448. GST at 3.625 per cent and flight insurance charges are extra. The package includes three days tour in Singapore and three days in Kuala Lumpur. One day free city tour is free as a part of this. Breakfast is also free. The same Singapore, Malaysia trip by Thomas Cook, is Rs. 78,350. It is a seven days and six nights package. Accommodation will be in 3 star hotels. To and fro flight and breakfast is free of charge.
Singapore, Malaysia south special

It is a seven-days and six-nights tour package by Thomas Cook company. The offer costs Rs. 52,990.
Places to visit

The experience of swimming in a pool, at a height of 200 mt, is entirely different. Marina Bay Sands Park offers this amazing experience to visitors. You can watch the whole of Singapore, at 360 degrees angle, from this park. Three sky scrapers, each with 57 storeys and a platform connecting all the three at the roof, will attract. This tower has shopping mall, restaurant, hotel and all other facilities. Singapore has the world's biggest giant wheel, at a height of 541 ft. You can climb this and go around for half an hour, watching the whole of Singapore.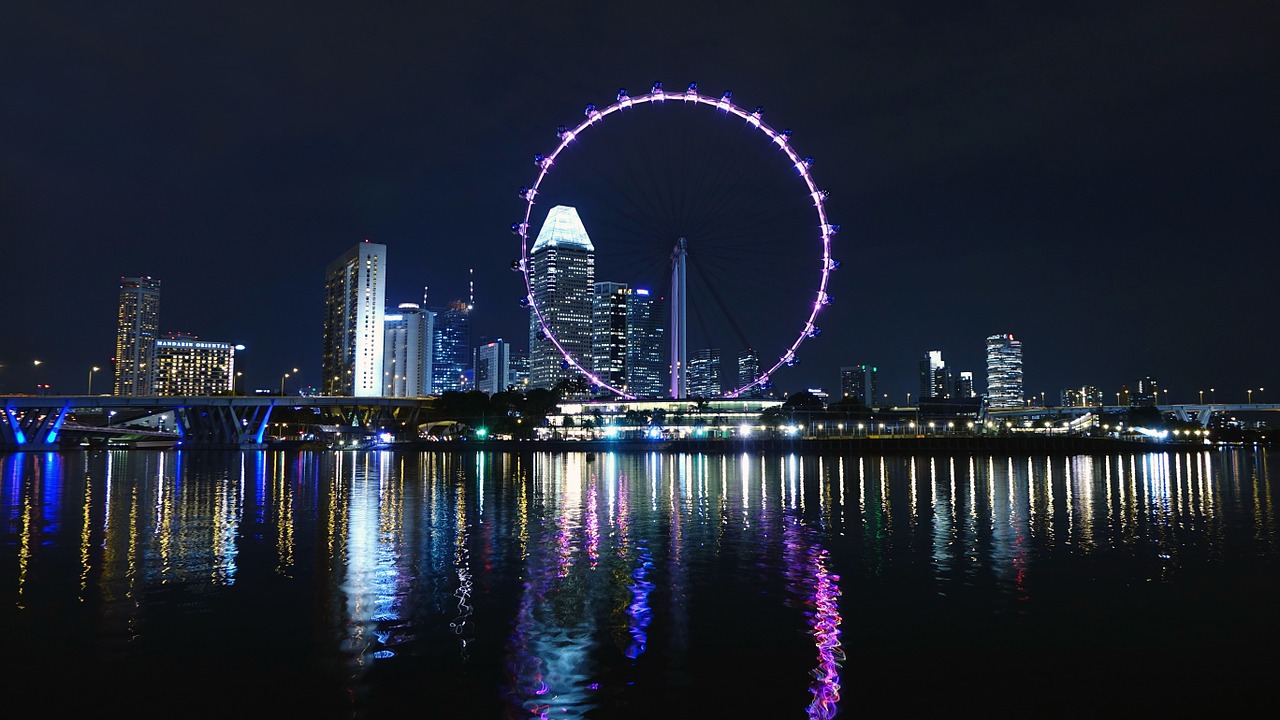 Singapore is well known for its greenery. A garden is arranged in 250 acres, adjoining Marina Reservoir in Central Singapore. It is one of the top 10 indoor gardens in the world. It has 2,200 species of plants and five lakh trees. Visitors can enjoy five different varieties of cool and dry environment, in the garden that is separated in to five parts, with a dome like cover. The tallest indoor waterfall too can be seen in this garden. Cloud mountain at 138 ft, will attract visitors.The zoo park in 69 acres has 315 kinds of animals. Annually, at least 17 lakh people visit it. There is a huge colony of Orang-utans. Francis Nego, a researcher, stayed with these Orang-utans for six months in 1977 and observed their behaviour.
Bio-diversity part in Singapore too is a prominent place for visitors. It is 156 years old. It has obtained UNESCO World Heritage site status. Raphael museum, Changi Chapel and museum, Sentosa Island, Orchard Road, Clark Quay, Granite Island are some of the other places to visit.
---
More Articles

Joint life insurance policy for couple...how beneficial?
3 years ago

Are you using the right charger for your phone? Check out
3 years ago

Shoot amazing videos with mobile phone
3 years ago

How to delete, block emails in Gmail?
3 years ago

Are your eyes healthy? Identify eye problems this way
3 years ago

Government services at your fingertips with these apps
3 years ago

Ways to increase height: Any options?
3 years ago

Life after death…what organs can be donated…give life to how many?
3 years ago

Phones costlier than Apple iPhone
3 years ago

Hyderabad Metro Rail halts..facilities in stations
3 years ago

Green peas curry...tasty for chapattis, paratas
3 years ago

Age for insurance cover. Need it for 100 years?
3 years ago

Shares that will go up in 2018; recommended by brokers
3 years ago

These are New Year resolutions of celebrities...what about us?
3 years ago

LIC policy that protects you from cancer... less premium, more protection
3 years ago

What do kids like... what they don't?
3 years ago

Lens resolution and not pixels make the difference in camera...unknown facts
3 years ago

What is the truth about North Korea?
3 years ago

Open zero balance account in any bank
3 years ago

Separate test for each health problem... what is known in which test?
3 years ago

Do this to increase life of phone battery, backup
3 years ago

New scooters that will arrive at your doorstep soon
3 years ago

Health insurance from banks... less premium...how worthy?
3 years ago

Has your smart phone slowed down? Here are tips to speed it up
3 years ago

Dental plaque formation, causes and care
3 years ago

Cholesterol is good...But when is it bad?
3 years ago

Make tasty panipuri at home
3 years ago

P2P platforms help easy lending, borrowing
3 years ago

Why Apple iPhone is expensive? Want it for less price?
3 years ago

Tips to cool down your heated smart phone
3 years ago

Which is better...own or rented house?
3 years ago

App that listens and types in Telugu
3 years ago

Jaundice could be dangerous if neglected
3 years ago

Sponge cake in a jiffy...no oven...with and without eggs
3 years ago

What happens when you don't repay loans
3 years ago

Yogurt, curd, dessert, paneer, cheese...what's the difference?
3 years ago

IT dept. eagle eye on bank deposits... what to do?
3 years ago

Google Tej app...transfer funds in a jiffy
3 years ago

Truths about money, you must know
3 years ago

Huge benefits with Multani Mitti
3 years ago