Own stylish hair with these tips
31-08-2017 Thu 12:31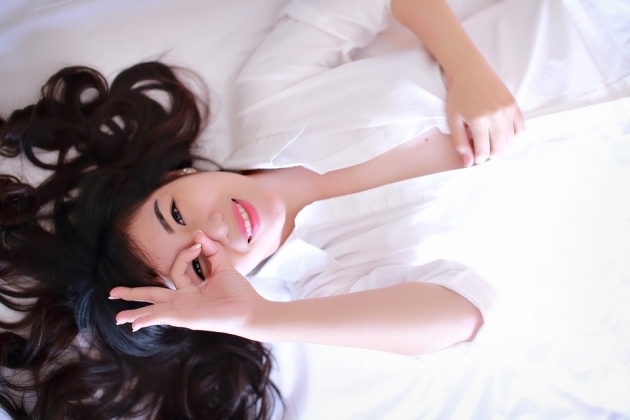 Hair should be stylish, healthy and attractive to look at. It is not wrong to wish for such hair. But because of pollution and lack of nutritious diet, beautiful hair has become as rare as a sky flower. Women keep changing scores of shampoos, even as they are miserable with hair fall, dandruff and split ends. They follow many tips. But there is no result. Take a look at these tips suggested by experts, as remedies for these problems that trouble most people
It is normal to lose 100 to 150 hairs, daily. So if there is some hair fall daily, do not worry about it.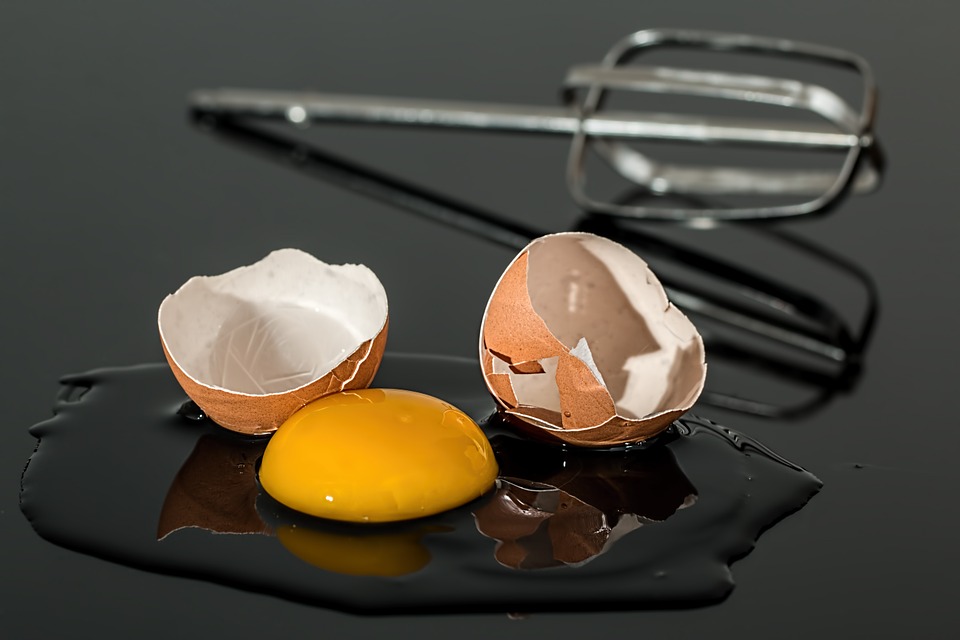 Egg
It works as a good conditioner. White of the egg is remedy for dry hair. Rub egg white or both egg white and yolk on to the hair and leave it for 20 minutes before washing with cold water. The result is good.
Cleanliness is important

Keep the hair always clean. Dandruff and itching of the scalp are the main reasons for hair fall. Dandruff can be controlled by keeping the hair clean.
Avoid hot water

Hot water should be avoided while washing the hair. Hair becomes dry and thin, because of this. Natural oils that keep the hair healthy are removed with hot water. Hair should be washed with water that is either lukewarm or slightly warmer than body temperature.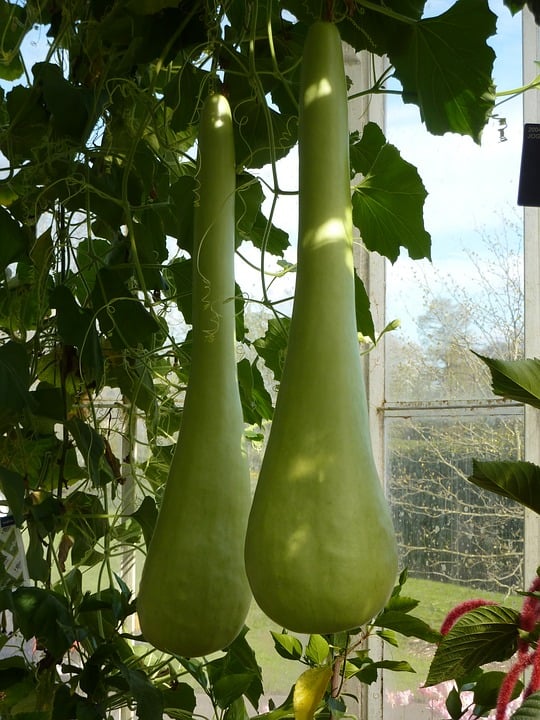 Bottle gourd
Rub some juice of bottle gourd on to the hair and leave it for half-an-hour before washing it off, for good results.
For shiny, soft hair

Mix two to three tablespoons of honey to the juice and apply to the hair. Leave for 30 minutes, before washing.
Baking soda therapy

Mix three tablespoons of baking soda with water. Apply this mixture to the hair after washing it with shampoo. Leave it on for five minutes before washing thoroughly. It will wash away excess shampoo if any. Hair will look healthy and attractive after this.
For bouncy hair

Mix apple cider vinegar to hot water and apply this to the hair, leave for five minutes and wash it off, for bouncy hair.
Avoid frequent washing

Some people are known to wash their hair daily. But it is better to do so once in three days. Hair is constantly protected by natural oils. These should be left on for at least three days for protection of the hair.
Good conditioner

Hair remains healthy because of the moisture on the head. Good conditioner can be prepared at home. Egg white and curd should be rubbed on to the roots of the hair and washed off after 10 minutes.
For strong hair

Almond oil works well for damaged and dry hair. Heat some almond oil in a small bowl for some 40 seconds. Apply to hair. Leave it on for at least 30 minutes before washing off with shampoo. Use cold water for washing and apply conditioner.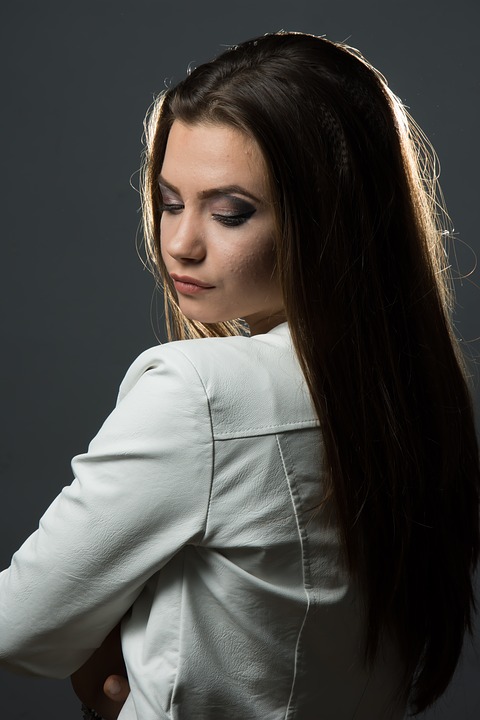 For dull hair
Apply a teaspoon of lime juice to hair as soon as you wash it and then wipe it off with a towel, to make dull hair look lively.
Swimming pool

Many love swimming in a lake or pool. It is important to protect the hair at such times. There are harmful chemicals in the water. Wear a cap so that hair does not get wet. Or apply a good conditioner to the hair before getting in to the pool.
For hair damaged due to sunlight

Half a cup of honey, two teaspoons olive oil, two teaspoons egg yolk should be mixed and applied to the hair and left for 20 minutes. Later, wash it with hot water. This revives the keratin protein bands.
Avoid tight knot

Women normally tie up the hair tightly. To prevent damaged hair from splitting stop making a tight knot. Do not use any bands.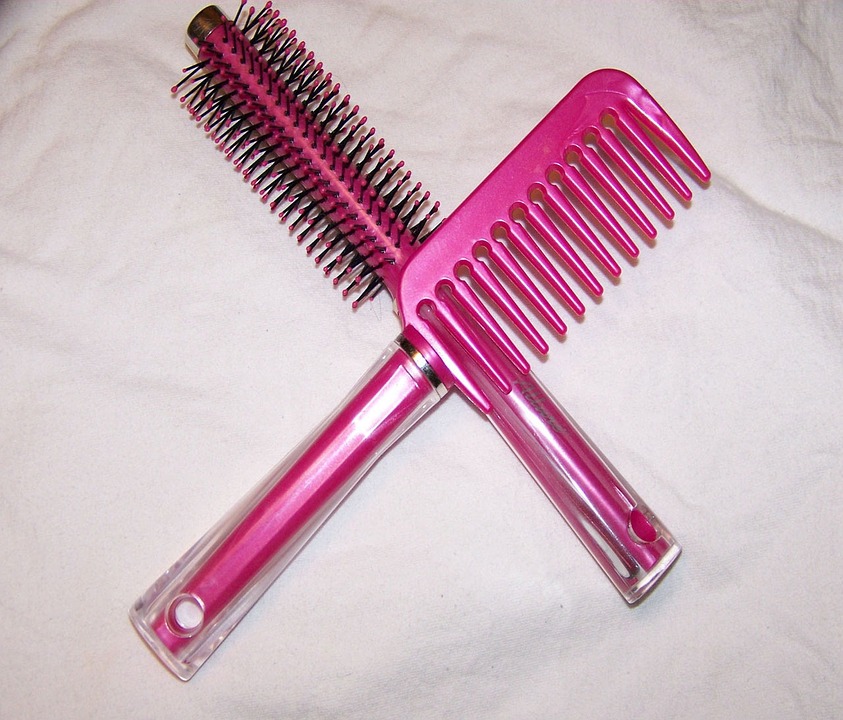 Combing must
Combing hair with a plastic comb produces static electricity and leads to splits ends. There is technique of combing. First the ends of the hair must be combed. Then combing should be done, starting from the roots of the hair to the ends. Wide toothed comb should be used to avoid split ends. Frequent styling of hair should be avoided. Combs with nylon bristles should be used. Drink adequate water.
Trimming

To avoid splits ends and thinning of hair, the edges should be trimmed for at least once in six weeks. A quarter or half inch of the hair can be cut off at the edge. Split ends can be prevented in this manner.
Do not comb wet hair

Some women and men comb their hair when it is wet. But wet hair is at least three times weaker than dry hair. Hence it falls very easily. Towel dry the hair first and then comb with a wide-toothed brush. Hair should dry naturally after washing. Do not dry with blow dryer. This will make it more dry and thin.
Nutritious diet

A proper diet is necessary for strong hair. Eat a lot of vegetables and fruits for this.
Heavy hair fall

Massage with hot oil:
Heat some coconut or almond oil and apply this to the roots of the hair. Massage the scalp with fingers. This improves blood supply to the hair follicles. The roots will become stronger. Also this is a good conditioner.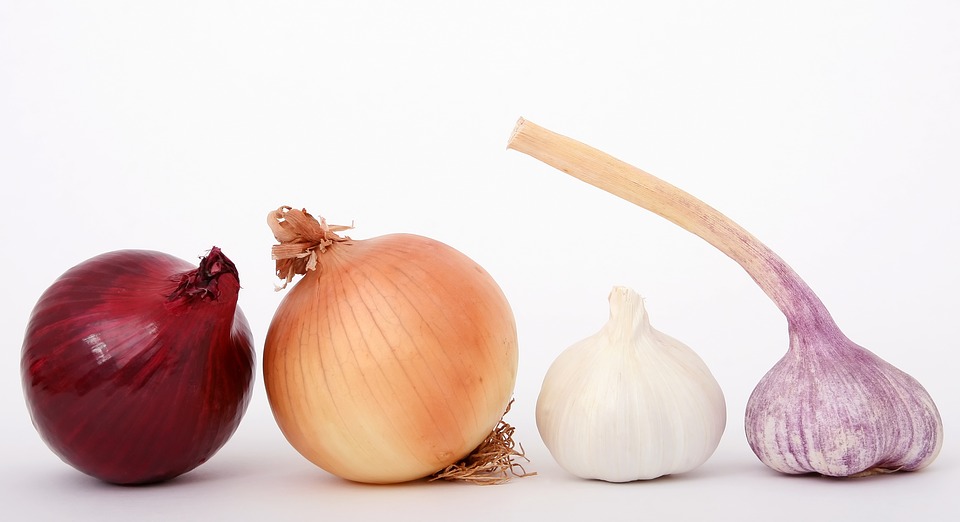 Onion juice:
Sulphur in onion prevents hail fall as well as improves blood supply to the hair follicles. Anti-bacterial action kills microbes responsible for scalp infections. Hair fall is heavy when the scalp is infected.
Beetroot juice:
Beetroot juice is an ideal remedy if there is heavy hair fall due to lack of nutritious diet. Medical experts suggest that beetroot should be used regularly in diet to avoid hair fall.
Green tea:
It helps in reviving hair and improves hair growth. Green tea improves metabolism. It indirectly helps in healthy hair. Green tea can be used as conditioner.
Meditation:
Meditating for a while daily is good. Experts say that it prevents hair fall to a large extent.
Gooseberry: Lack of Vitamin C leads to hair fall. Gooseberry is the best solution for this.
Neem leaves:
A few neem leaves should be boiled in hot water and made in to a paste. This should be applied to the roots of the hair and later washed off. This application, twice a week will result in strong hair.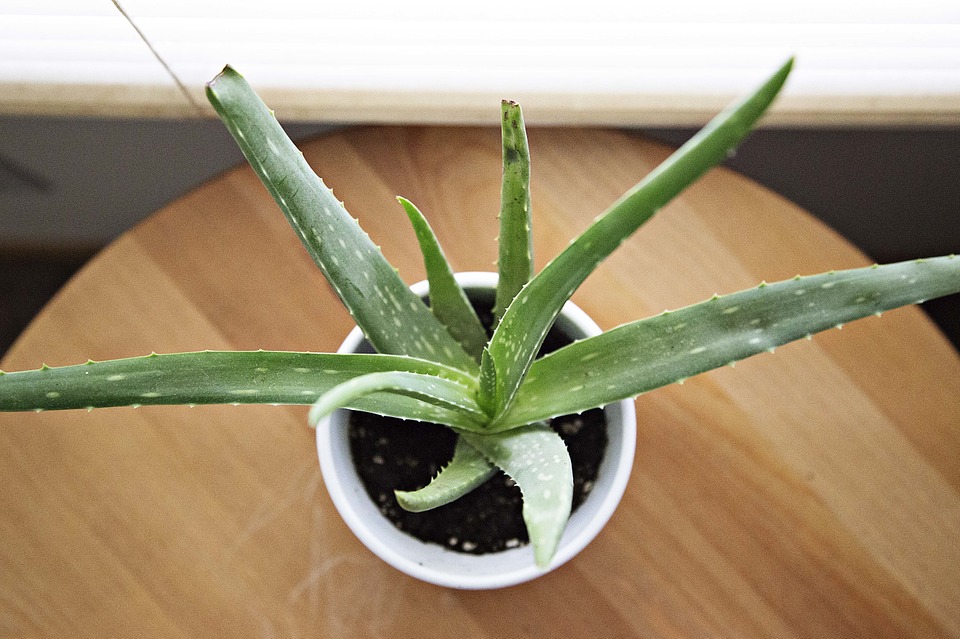 Aloe vera:
There are enzymes in aloe vera that are useful for hair growth. Apply aloe vera juice or gel to the hair roots. Consuming a teaspoon of aloe vera juice daily also strengthens hair.
Egg and yogurt:
Egg white and yogurt prevent hair loss. Add two teaspoons of fresh curd to two egg whites in a cup. Add neem powder to this mixture and apply to hair to prevent hair loss.
Shampoo without sulphate:
Check to see if your shampoo has sulphate in it. If it does, do not use it. Sulphates wash off the natural oils in the hair. As such hair becomes unhealthy. If the hair roots become irritable and itchy, it shows that the hair is dry. Choose shampoos without sulphates.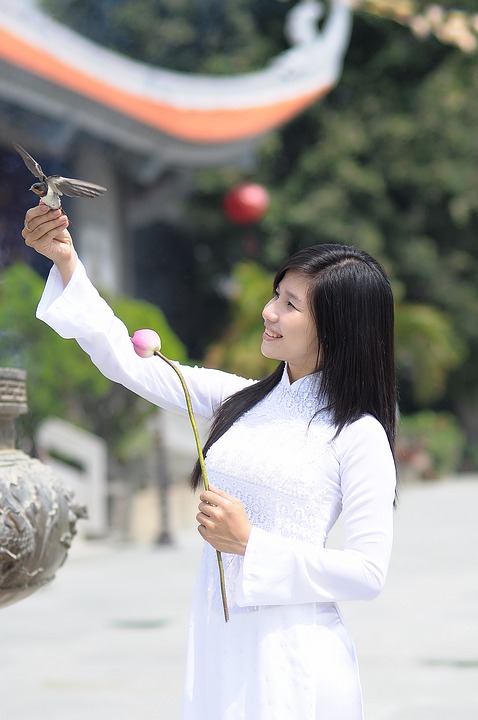 Dry hair
Do not dye your hair if it is dry. Mix honey with lime juice and apply this for soft hair. Also, mix lime juice in water and sprinkle it on hair.
Conditioner

Take 200 ml water in a cup and add two drops of coconut oil and five drops of almond oil to this. Add some lavender for a good scent. Two or three drops could well condition the hair.
Hair pack

Egg, curd, mustard oil are all good remedies. Egg has vitamin A, B12 and D, E, fatty acids. All these strengthen the hair.
Prevent split ends

Papaya:
Mix half-a-cup of curd to papaya pulp. It can be used as hair mask. It yields rich results when it is left on for 30 minutes and then washed off. It prevents split ends.

Castor oil:
Massage the hair with castor oil. Apply castor oil mixed with mustard oil to prevent split ends. Leave it on for half an hour before washing.
Honey:
Honey also prevents split ends. Honey should be mixed with curd for best results. It should be applied to the roots as well as the ends of the hair. Leave it for about 20 minutes before washing.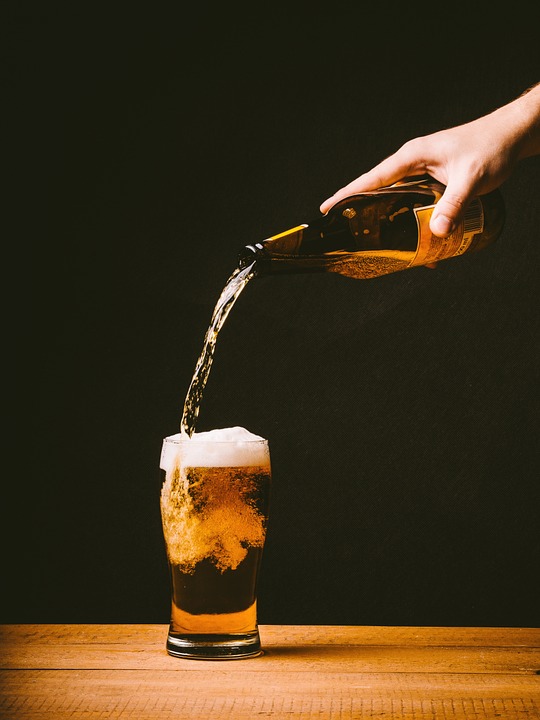 Beer:
Beer is good hair conditioner. It should be applied after washing the hair with shampoo. This will stop split ends.
Avacado:
Avacado pulp should be applied to hair, especially to the ends and left on for 30 minutes, before washing. It can be applied and left overnight and washed off the next day morning.

Olive oil:
Olive oil should be massaged before sleeping and washed off the next day. It can also be left for one hour and then washed.
Banana:
Banana pulp, a little honey and milk should be applied as a mask to hair and washed off after half-an-hour. Paste of fenugreek should be applied to the hair as a pack. Wash it off after two hours, for silky hair.
Vitamin E:
Vitamin E capsules mixed with lukewarm water should be rubbed on to the hair to prevent split ends.
Pollution

Hair should be covered lightly when going out. Cap or a handkerchief can be used. Do not go out with wet hair. Dust and dirt will collect easily.
Medicines

Nutritious food is must for healthy hair. Folic acid and biotin supplements can be taken for best results.
---
More Articles

Joint life insurance policy for couple...how beneficial?
3 years ago

Are you using the right charger for your phone? Check out
3 years ago

Shoot amazing videos with mobile phone
3 years ago

How to delete, block emails in Gmail?
3 years ago

Are your eyes healthy? Identify eye problems this way
3 years ago

Government services at your fingertips with these apps
3 years ago

Ways to increase height: Any options?
3 years ago

Life after death…what organs can be donated…give life to how many?
3 years ago

Phones costlier than Apple iPhone
3 years ago

Hyderabad Metro Rail halts..facilities in stations
3 years ago

Green peas curry...tasty for chapattis, paratas
3 years ago

Age for insurance cover. Need it for 100 years?
3 years ago

Shares that will go up in 2018; recommended by brokers
3 years ago

These are New Year resolutions of celebrities...what about us?
3 years ago

LIC policy that protects you from cancer... less premium, more protection
3 years ago

What do kids like... what they don't?
3 years ago

Lens resolution and not pixels make the difference in camera...unknown facts
3 years ago

What is the truth about North Korea?
3 years ago

Open zero balance account in any bank
3 years ago

Separate test for each health problem... what is known in which test?
3 years ago

Do this to increase life of phone battery, backup
3 years ago

New scooters that will arrive at your doorstep soon
3 years ago

Health insurance from banks... less premium...how worthy?
3 years ago

Has your smart phone slowed down? Here are tips to speed it up
3 years ago

Dental plaque formation, causes and care
3 years ago

Cholesterol is good...But when is it bad?
3 years ago

Make tasty panipuri at home
3 years ago

P2P platforms help easy lending, borrowing
3 years ago

Why Apple iPhone is expensive? Want it for less price?
3 years ago

Tips to cool down your heated smart phone
3 years ago

Which is better...own or rented house?
3 years ago

App that listens and types in Telugu
3 years ago

Jaundice could be dangerous if neglected
3 years ago

Sponge cake in a jiffy...no oven...with and without eggs
3 years ago

What happens when you don't repay loans
3 years ago

Yogurt, curd, dessert, paneer, cheese...what's the difference?
3 years ago

IT dept. eagle eye on bank deposits... what to do?
3 years ago

Google Tej app...transfer funds in a jiffy
3 years ago

Truths about money, you must know
3 years ago

Huge benefits with Multani Mitti
3 years ago