Nutritious food for fertility, healthy baby
18-08-2017 Fri 19:09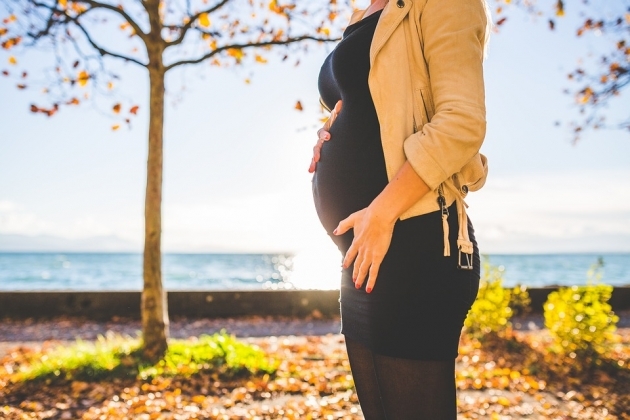 Doctors suggest nutritious food to women, who want to improve fertility, as well as give birth to a healthy child, if pregnant. Nutritious food determines fertility and it is essential during pregnancy. It is very important for formation of the foetus into a healthy, growing infant. So it is must for every pregnant woman to not neglect this matter at any cost and focus on nutritious food. See what nutritional experts are suggesting.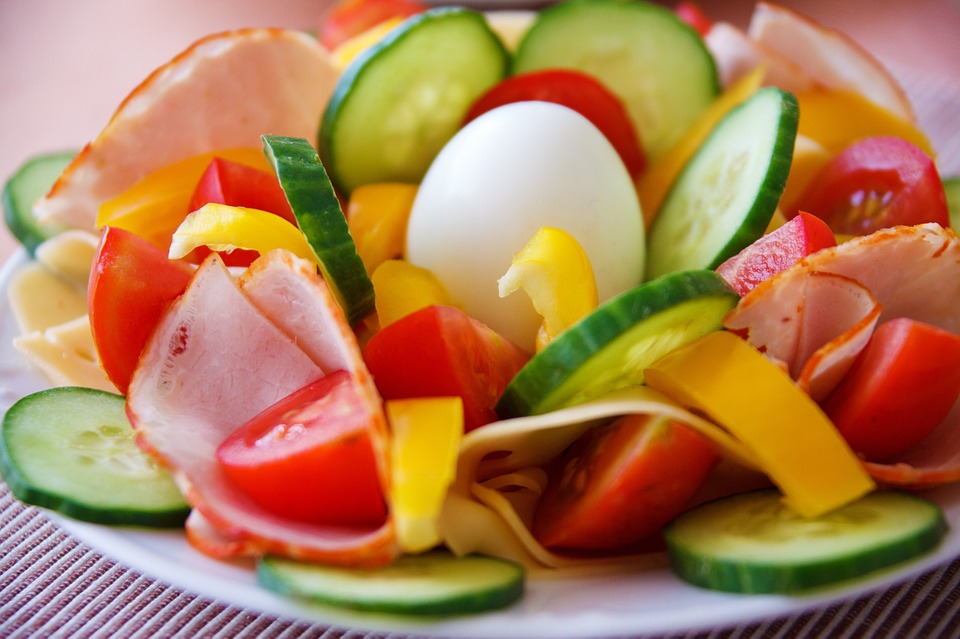 Iron
Iron is very essential. Pregnant women should take double the quantity of iron than they normally do. Iron plays a key role in cell formation. This is essential for the growth of the baby. Iron is useful in the many changes that take place in pregnant women. It improves hemoglobin count in the blood. Deficiency in iron causes premature delivery and babies being born underweight. It is essential for pregnant women to first get their blood tested for hemoglobin count. Spinach, cauliflower, pumpkin, tomatoes, beetroot, mushroom, beans, pulses, watermelon, grapes, orange, grapefruit, apples, strawberry, whole grains contain adequate iron. It is also found in chicken and mutton. But it is hard for the body to absorb iron from non-vegetarian food. Vitamin C supplements will help in easy absorption of iron by the body.
Folic acid

Folic acid and Folate are one and the same. It is a B group Vitamin. It helps in fertility. Also, it is useful in growth of the foetus. It prevents congenital spinal cord and brain-related disorders It also corrects defects in the neural tube. At least 5 gm of daily dose of folic acid is a must. Doctors suggest that this should be taken in the form of supplement, by those planning for pregnancy. Sprouts, beans, bananas, berries, green leafy vegetables, mushrooms, maize, carrots, cauliflower, spinach, methi, mint, bitter gourd, bottle gourd, ladyfingers, capsicum, beetroot, cabbage, and brinjal are rich in folic acid. Black-eyed beans, bengalgram dal, soya beans, rajma, pomegranate, grapefruit, strawberries, walnuts, peanuts and almonds also have adequate folic acid.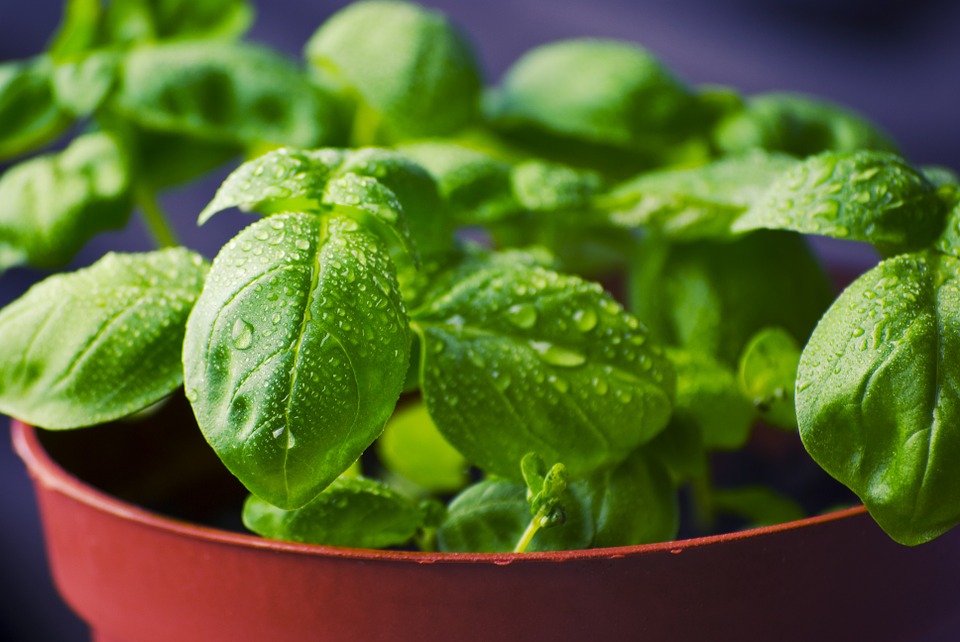 Proteins
Proteins are also essential for cell formation. It is essential to take proteins within two or three trimesters, that is from the fourth month of pregnancy. Eggs, milk, milk products, beans etc., contain protein.
Energy

Pregnant women need a lot of energy. Especially in the last three months, it is very essential. That is daily at least 300 calories of energy is essential. So healthy, nutritious food should be taken for this.
Fibre

Fibre is very useful for pregnant women. It helps in getting rid of pain and discomfort. It prevents constipation. Lack of fibre results in formation of piles. That is why, pregnant women should take more fibre-rich foods and avoid those which are not fibrous. Beans, cauliflower, carrots and spinach have a lot of fibre. Among fruits, pineapple, pears, berries, apple, bananas and dry fruits are essentially fibrous.
Vitamin A

It is essential for growth of lungs, heart, kidneys, eyes, bones and building of nervous system, healthy skin and production of red blood cells. At the same time, it protects from infections. It helps in body building, even after delivery. Vitamin A is adequate in carrots, sweet potato, dry apricot, tomato, in fibre and in egg yolk. It is useful for both mother and the baby.
Vitamin C

Pregnant women are prone to infections. They should take enough Vitamin C, for protecting themselves. Also, Vitamin C helps in repairing tissues, healing wounds, strengthening bones, and for absorption of iron. Oranges, grapefruit, Kiwis, grapes, strawberries, cabbage, sweet potato, and gooseberry contain Vitamin C. Mental growth is affected with Vitamin C deficiency.
Vitamin D

Vitamin D ensures that there is enough calcium and phosphorous in the body. Calcium is essential for the strengthening of the bones. If calcium has to be absorbed by the body, Vitamin D is necessary. Lack of Vitamin D causes rickets. Bones and physical growth are affected. Adequate amounts of Vitamin D is ensured by exposure to sunlight for half-an-hour, at dawn and dusk, daily. Egg yolk, sprouts and fish have Vitamin D.
Eggs

Eggs are enriched with protein. They contain amino acids that are essential for the preparation of protein. More than 12 Vitamins and minerals are available in eggs. Choline is one of them. It helps in building vertebral column of the baby.
Beans

Beans contain iron, folic acid, potassium, magnesium and essential fatty acids. Also they contain fibre.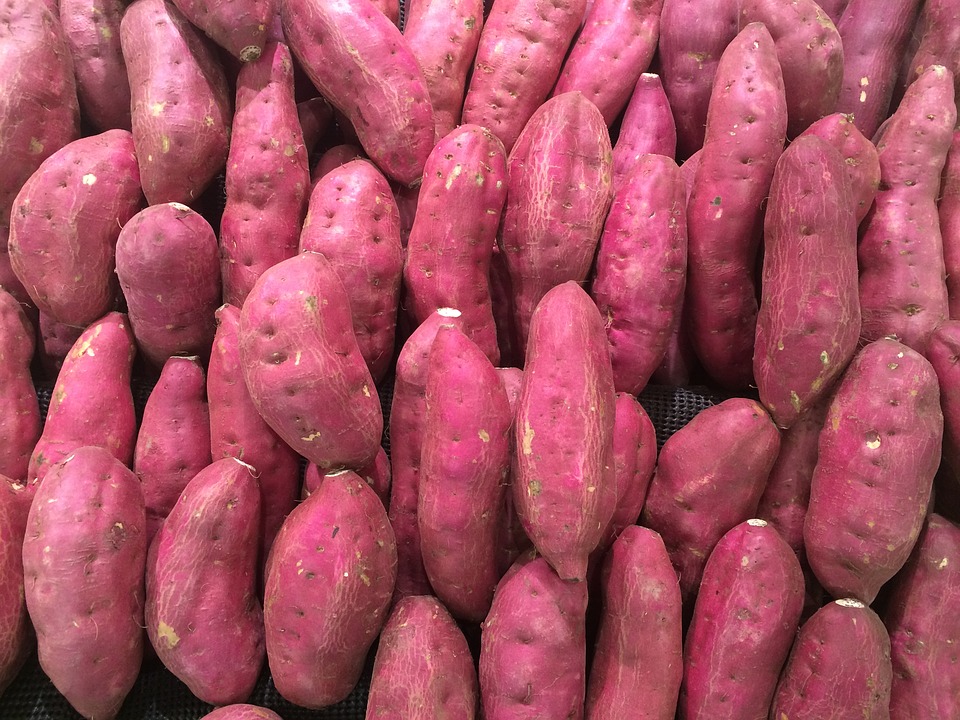 Sweet Potato
Carotenoids and plant pigments found in sweet potato transform to Vitamin A when consumed. Also, adequate amounts of Vitamin C, folic acid and fibre are found.
Whole grains

Whole grains contain a lot of fibre and nutrients. Vitamin E, an antioxidant and a mineral called selenium are present in them. Phytonutrients that protect cells and plant compounds are available. Barley, oats and whole wheat are ideal.
Walnuts

Walnuts are rich in Omega 3 fatty acids, besides proteins and fibre.
Milk, curd

Milk contains fats and calcium. It is essential to take at least 1/2 a litre of milk daily. In case you are taking curd daily, ensure that you take at least 1/2 a litre milk daily.
Indigestion

Some pregnant women face the problem of indigestion or acidity. These might be caused due to hormonal changes. In case these symptoms are present, stay away from chillies, spices, masalas, chocolates, citrus fruits like oranges and limes, along with coffee. Take small quantities of food at frequent intervals. Chew properly while eating.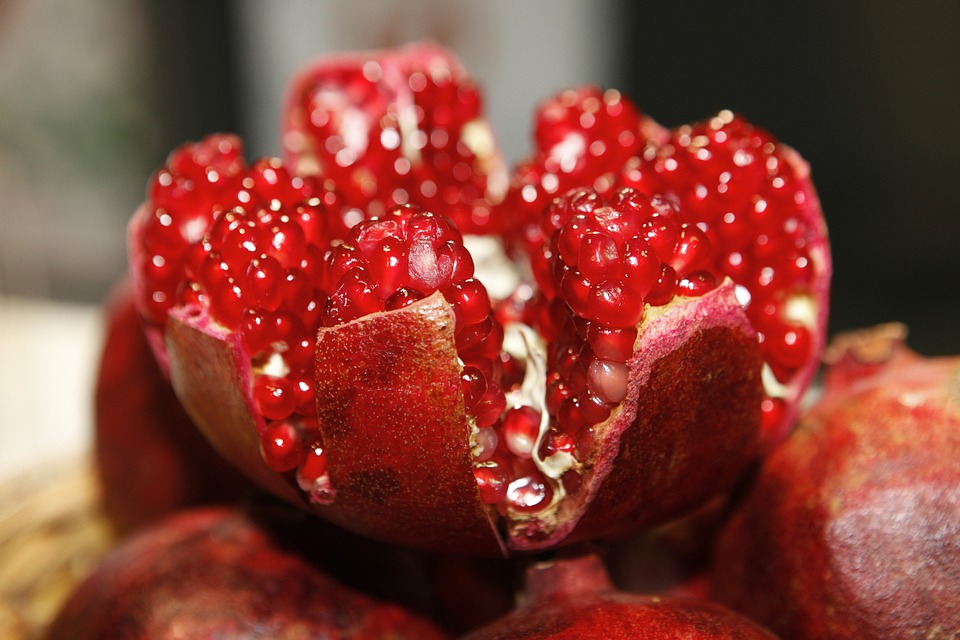 Fruits are essential
Fresh fruits, fruit juices, Vitamin A, capsules of fish oil, etc. should be taken for the proper growth of the foetus. Soak some whole grains like chickpeas green gram etc., at night and eat them early in the morning. Rotis and vegetables should be taken, rather than bread. Check to see if the sugar levels are maintained. Minimise oil consumption
-- Nutritional expert Dr. Manu Sukhani.
First 8 to 12 weeks

Morning sickness is present. There is dislike for food. Eat small quantities frequently. Fresh fruits and vegetables, rice, rotis, baked or boiled potatoes, eggs, chicken, sprouts, soya nuggets, milk, curd etc., should be made part of the diet. Drink at least 12 glasses of water daily. Coconut water and bananas should be consumed. Corn-based food, upma, idli and dosa should be had for breakfast.
Vitamin B12 is very essential at these times. A small dosage is enough. Deficiency of this might lead to anaemia or nervous disorders. It is adequate in milk and milk products as well as non-vegetarian foods. Vegetarians can have supplements along with milk. Magnesium too is essential. It is helpful in strengthening of bones and muscles of the foetus. Soya beans, whole grains, water melon, dry fruits, methi, bottle gourd, bitter gourd, sweet corn, milk and milk products contain Vitamin B12. Keera, bananas and rusk can be had as snacks.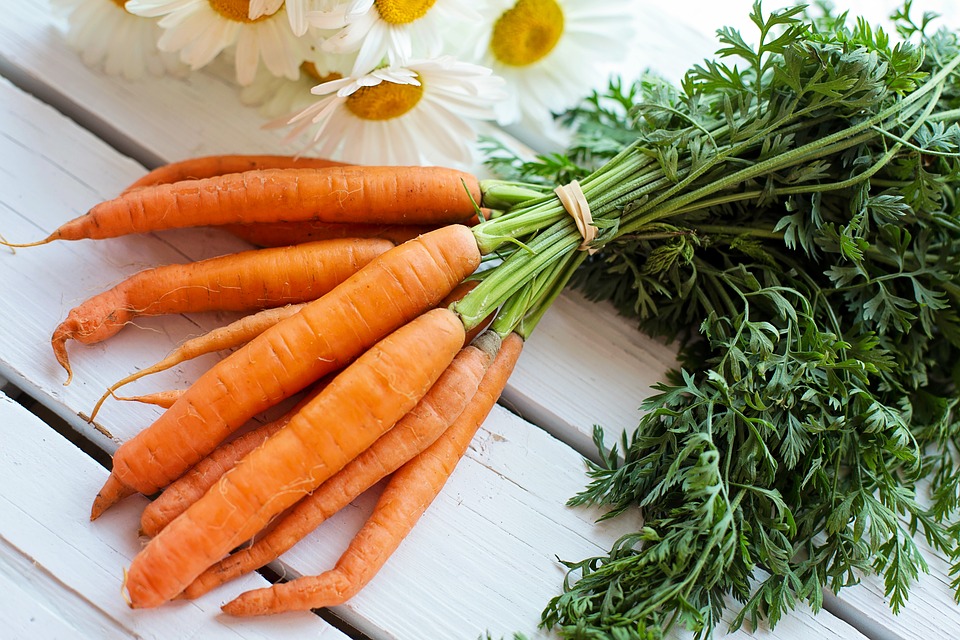 13 to 16 weeks
At least five varieties of fruits and vegetables have to be taken daily. Steamed vegetables are ideal, as their vitamins are retained. More of those with iron and calcium content should be taken. Ragi and oats can be made into porridge. Stress should be laid on iodine intake. Thyroid gland will begin functioning in the foetus from the 14th week onwards. Iodine is essential for this to function efficiently. Seafish, pulses, sprouts, iodised salt, mushrooms, onions, spinach and eggs have adequate iodine content.
17-20 weeks

By the second trimester (three months) it is essential to gain weight. Pregnant women should gain at least 10 kg to 12.5 kg weight by the end of the ninth month. For this, they should take balanced diet. Carbohydrates, fruits, vegetables, proteins and dairy products should become a part of the meals. The infants eyes and brain develop well with Omega 3 fatty acids. Soya beans, walnuts, fresh green leafy vegetables, eggs, milk and sesame contain adequate Omega 3 fatty acids. Vegetable salad, Uttappa, corn chat, apple and dates can be had for snacks.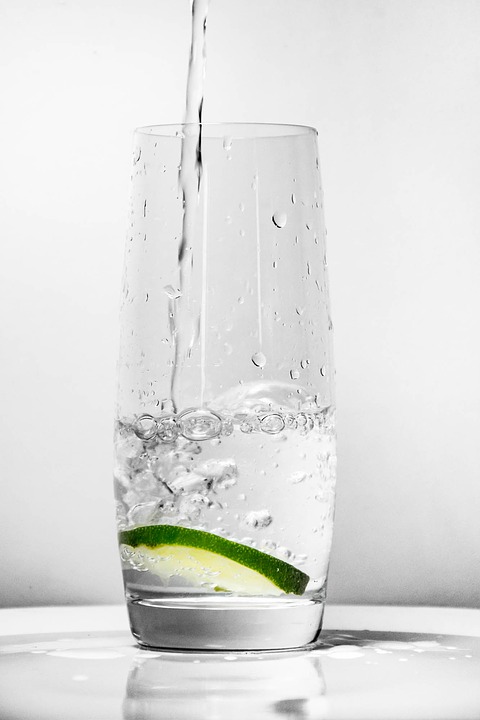 21-24 weeks
Ensure adequate fibre in the diet to avoid constipation. Oats, whole wheat, fresh fruits, dry fruits, and adequate water also helps in ruling out constipation. Beetroot, carrot juice, apricot shake, watermelon juice etc., should be taken. Sprouts salad and curd rice might be had for snack.
25-40 weeks

As this is the final trimester, more calories are needed. By this time, the foetus would grow and develop quickly. At least 300 calories are necessary. Two rotis, two idlis and one cup of sambhar would supply these calories. Fasts should not be undertaken during pregnancy. There should be a continuous supply of nutrients to the body at all times. This is to ensure that the to-be-mother and the unborn child are fit. Badam milk, grape juice, apple, carrot juice, buttermilk, kajur, banana shake can be taken. Tikki made out of boiled potatoes, wheat dosa, coconut chutney and appams can be had as snack.
---
More Articles

Joint life insurance policy for couple...how beneficial?
3 years ago

Are you using the right charger for your phone? Check out
3 years ago

Shoot amazing videos with mobile phone
3 years ago

How to delete, block emails in Gmail?
3 years ago

Are your eyes healthy? Identify eye problems this way
3 years ago

Government services at your fingertips with these apps
3 years ago

Ways to increase height: Any options?
3 years ago

Life after death…what organs can be donated…give life to how many?
3 years ago

Phones costlier than Apple iPhone
3 years ago

Hyderabad Metro Rail halts..facilities in stations
3 years ago

Green peas curry...tasty for chapattis, paratas
3 years ago

Age for insurance cover. Need it for 100 years?
3 years ago

Shares that will go up in 2018; recommended by brokers
3 years ago

These are New Year resolutions of celebrities...what about us?
3 years ago

LIC policy that protects you from cancer... less premium, more protection
3 years ago

What do kids like... what they don't?
3 years ago

Lens resolution and not pixels make the difference in camera...unknown facts
3 years ago

What is the truth about North Korea?
3 years ago

Open zero balance account in any bank
3 years ago

Separate test for each health problem... what is known in which test?
3 years ago

Do this to increase life of phone battery, backup
3 years ago

New scooters that will arrive at your doorstep soon
3 years ago

Health insurance from banks... less premium...how worthy?
3 years ago

Has your smart phone slowed down? Here are tips to speed it up
3 years ago

Dental plaque formation, causes and care
3 years ago

Cholesterol is good...But when is it bad?
3 years ago

Make tasty panipuri at home
3 years ago

P2P platforms help easy lending, borrowing
3 years ago

Why Apple iPhone is expensive? Want it for less price?
3 years ago

Tips to cool down your heated smart phone
3 years ago

Which is better...own or rented house?
3 years ago

App that listens and types in Telugu
3 years ago

Jaundice could be dangerous if neglected
3 years ago

Sponge cake in a jiffy...no oven...with and without eggs
3 years ago

What happens when you don't repay loans
3 years ago

Yogurt, curd, dessert, paneer, cheese...what's the difference?
3 years ago

IT dept. eagle eye on bank deposits... what to do?
3 years ago

Google Tej app...transfer funds in a jiffy
3 years ago

Truths about money, you must know
3 years ago

Huge benefits with Multani Mitti
3 years ago