Credit and debit cards... when to use which
25-03-2017 Sat 12:33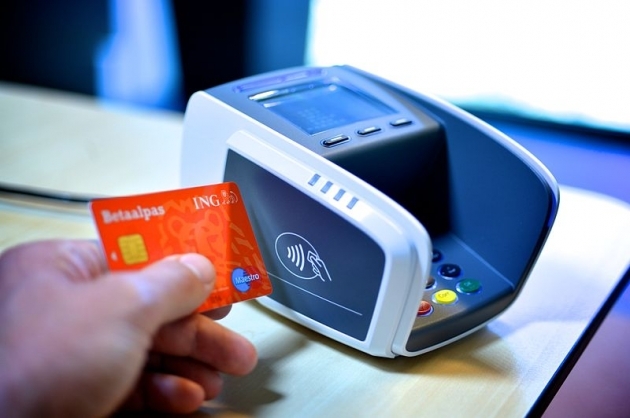 Both credit and debit cards are used for making payments. Both are necessary. Learning about them will make you aware as to when to use which card. The differences between both the cards are...

ATM-cum-Debit Card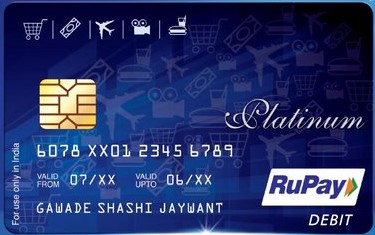 With this card you can withdraw money from your bank account. Salaries or any amounts can be transferred to your account, through this card. Money can be withdrawn through ATMs, instead of going all the way to the bank. You can shop and make payments digitally. The amount will automatically be debited from your bank account. However, it is most useful only so long as money is available in the bank account.

Credit Cards
Every penny spent through this card is loaned. It is like taking a loan. You can return this without interest albeit, before a deadline. Credit cards are useful to those without any money. The money can be repaid within the grace period with interests of Rs. 2 or above. More amounts than the prescribed limit can be withdrawn from ATMs with credit cards. Credit and debit cards have 16-digit card number. Similarly, they have expiry date and PIN no. Credit card bills are produced every month. The bills will help in reviewing the details of expenditure.

Charges and fees
Fees and charges on debit and credit cards differ a lot. For debit cards a sum of Rs. 150 to Rs. 200 is charged annually, as fees. There will be no other charges or fees on debit cards, except this. But for credit cards, renewal fees are charged from Rs. 400 to thousands of rupees by the companies offering the card. This is also called maintenance fees. Some companies do not charge any fee for two, three or five years also.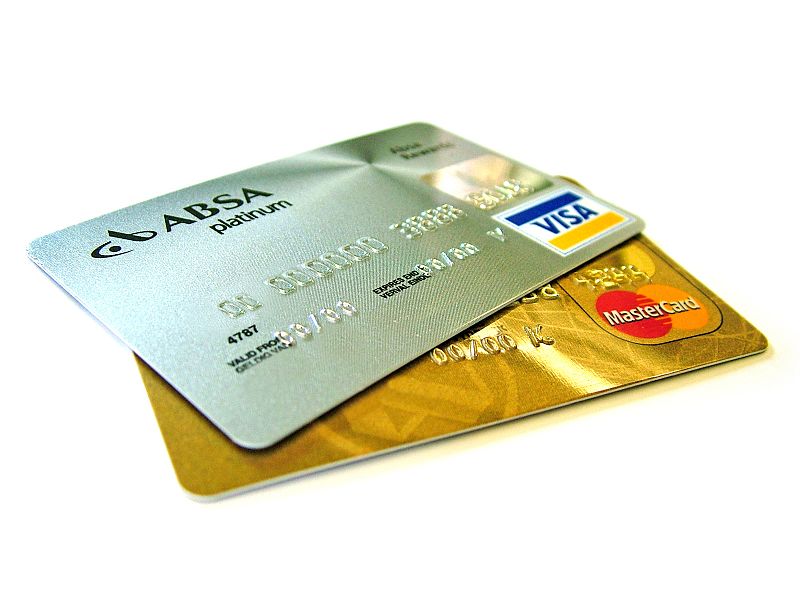 Transactions costs incurring from the use of credit cards are common. Charges for ATM withdrawals are separate. This is usually up 2.5 per cent. The card holder will be charged in several other ways like interest rates, fees for late payments and fees for withdrawing more than the limit. Even if you use Re. 1 more than the limit of available loan, you will be charged up to Rs. 500 fee. If you use credit cards on international websites or in other countries, you will be charged 3.5 per cent.

Fee is extracted even for issuing a statement. Changing of card costs Rs. 250. The highest fee is charged when the card bounces. For instance: If there is no money in the bank at the time of paying Easy Monthly Instalment (EMI), then the card is said to have bounced, for which a heavy penalty is charged. Services tax of up to 15 per cent a month will have to be paid towards transaction costs on credit cards, which is also burdensome.

Controlling expenditure
Debit cards are equal to digital money. Their usage is based on the amounts available in bank accounts. If the accounts are empty, then no transactions are possible. So debit cards are used carefully. Credit cards are nothing but taking loans. Usage is as per the limit set by the card. As it is a loan, there are chances of using up the whole sum, for which interest is charged.

Usually, there are many offers made on credit cards. Benefits can be enjoyed through cash back, discounts, travel points and reward points. Clever credit card holders, can make monthly shopping through credit cards and make payments through bank accounts, before the grace period. This way they can even save by earning reward points. Credit cards come in types, like fuel credit cards, Lifestyle, Premium, shopping and cash back, business, co-branded cards, based on the priorities and needs of the account holders.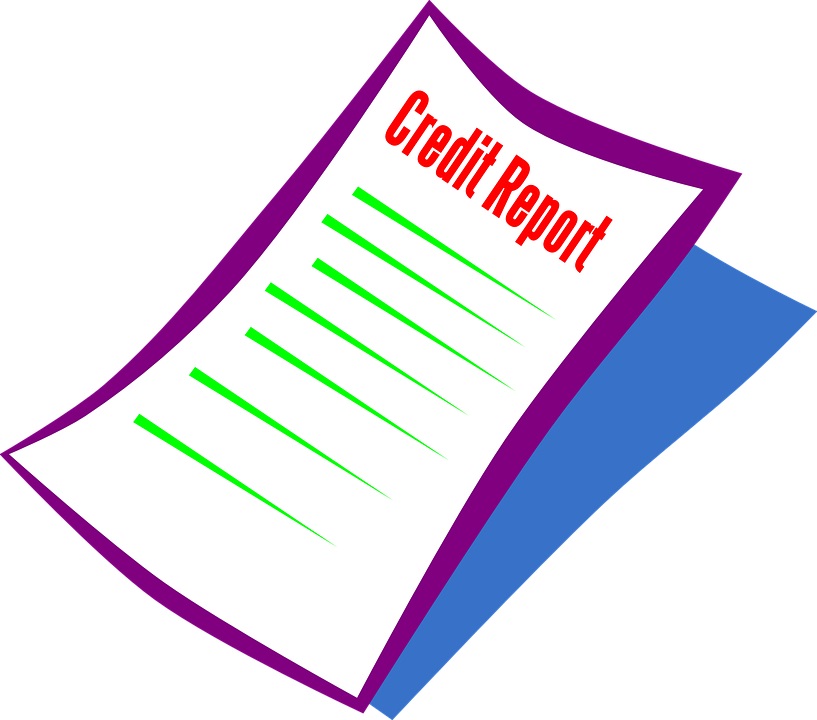 Credit score
There is something called CIBIL score, which can be improved by paying back loans on time. CIBIL score is taken into consideration before sanctioning any loan. The marks obtained for history of regular loan repayments, while using the loan, is reflected in CIBIL score. But if loans are not returned on time and in case of default, the score too takes a setback. However, there are no such plus or minus points in debit cards.

How safe it is
Banks usually block debit cards for payments towards international transactions. This is to safeguard against any cyber crime. A few banks allow international transactions on debit cards also. In case international payments are disallowed on any debit cards, the card might be linked to Paypal, and the payments can be made through the app.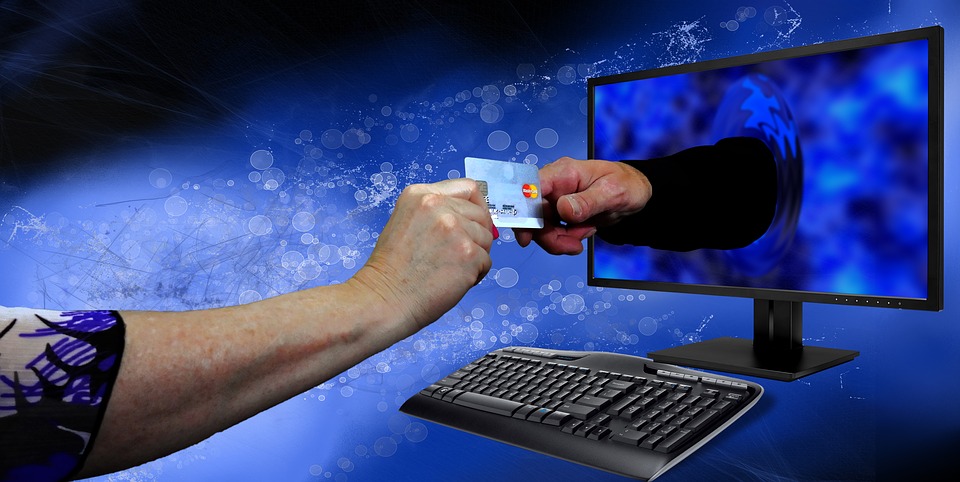 Many card companies offer a method adopted by one country, internationally. For transactions through websites, the 3D secure PIN is not necessary. The 16-digit card number and expiry date should be provided. At such times, if the credit card is lost or if the card details are revealed to anyone, there are chances of the card being misused. That is why many countries that are following the two-way verification method. 3D secure PIN is absolutely essential for debit and credit cards. Some companies offer chip-based cards. Forgery is not possible through these cards. Card holders can escape cyber crimes. Normally there is insurance cover for the losses due to cyber crimes.

Why opt for credit cards
Bank transactions are an expensive affair in developed countries. The bank will extract fee every month. Even opening an account is charged. But obtaining credit cards are hassle-free. There are no heavy charges. That is why the use of credit cards is more in some countries. Also, EMI facility is available only on credit cards. There is no such facility on debit cards. So mostly credit cards are sought. Offers are also many on credit cards.

ATM, debit
If your card is embossed as ATM-cum-debit card, it works two ways. The card can be used in ATMs as well as to pay through POS, online transactions, and for other payments. Some cards can be used only for ATM withdrawals. You cannot use them in restaurants or shops. As of now, many banks are offering ATM-cum-debit cards. Old ATM cards can be exchanged.
---
More Articles

Joint life insurance policy for couple...how beneficial?
2 years ago

Are you using the right charger for your phone? Check out
2 years ago

Shoot amazing videos with mobile phone
3 years ago

How to delete, block emails in Gmail?
3 years ago

Are your eyes healthy? Identify eye problems this way
3 years ago

Government services at your fingertips with these apps
3 years ago

Ways to increase height: Any options?
3 years ago

Life after death…what organs can be donated…give life to how many?
3 years ago

Phones costlier than Apple iPhone
3 years ago

Hyderabad Metro Rail halts..facilities in stations
3 years ago

Green peas curry...tasty for chapattis, paratas
3 years ago

Age for insurance cover. Need it for 100 years?
3 years ago

Shares that will go up in 2018; recommended by brokers
3 years ago

These are New Year resolutions of celebrities...what about us?
3 years ago

LIC policy that protects you from cancer... less premium, more protection
3 years ago

What do kids like... what they don't?
3 years ago

Lens resolution and not pixels make the difference in camera...unknown facts
3 years ago

What is the truth about North Korea?
3 years ago

Open zero balance account in any bank
3 years ago

Separate test for each health problem... what is known in which test?
3 years ago

Do this to increase life of phone battery, backup
3 years ago

New scooters that will arrive at your doorstep soon
3 years ago

Health insurance from banks... less premium...how worthy?
3 years ago

Has your smart phone slowed down? Here are tips to speed it up
3 years ago

Dental plaque formation, causes and care
3 years ago

Cholesterol is good...But when is it bad?
3 years ago

Make tasty panipuri at home
3 years ago

P2P platforms help easy lending, borrowing
3 years ago

Why Apple iPhone is expensive? Want it for less price?
3 years ago

Tips to cool down your heated smart phone
3 years ago

Which is better...own or rented house?
3 years ago

App that listens and types in Telugu
3 years ago

Jaundice could be dangerous if neglected
3 years ago

Sponge cake in a jiffy...no oven...with and without eggs
3 years ago

What happens when you don't repay loans
3 years ago

Yogurt, curd, dessert, paneer, cheese...what's the difference?
3 years ago

IT dept. eagle eye on bank deposits... what to do?
3 years ago

Google Tej app...transfer funds in a jiffy
3 years ago

Truths about money, you must know
3 years ago

Huge benefits with Multani Mitti
3 years ago